Why Blondie's Debbie Harry Believes She Was Almost Abducted By Ted Bundy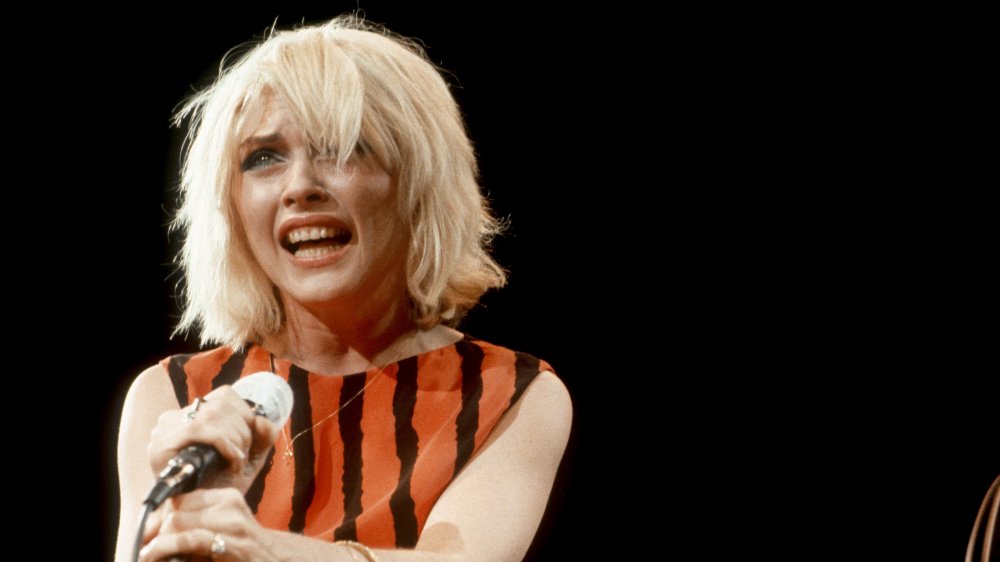 Fg/bauer-griffin/Getty Images
It's a tale as old as time: a young woman encounters a creepy man late at night in a big city. For Debbie Harry, of the iconic rock band Blondie, this encounter was with serial killer Ted Bundy, as Harry recalled in an interview in 1989 — the same year Bundy was executed. 
In the early seventies, according to the Telegraph, Harry says that she was trying to catch a cab on New York City's Lower East Side. When the driver of a cruddy white car kept offering her a ride, she eventually got into it. Inside, the car was stripped. The release of her memoir "Face It," offered more detail. As explained by Dazed, Harry went to roll down the window because it was so hot inside the car. She discovered there was no window crank, no door handle. Harry knew she had to get out immediately and did her best to open the car from the handle outside.
"As soon as he saw that, he tried to turn the corner really fast, and I spun out of the car and landed in the middle of the street."
There are holes in the story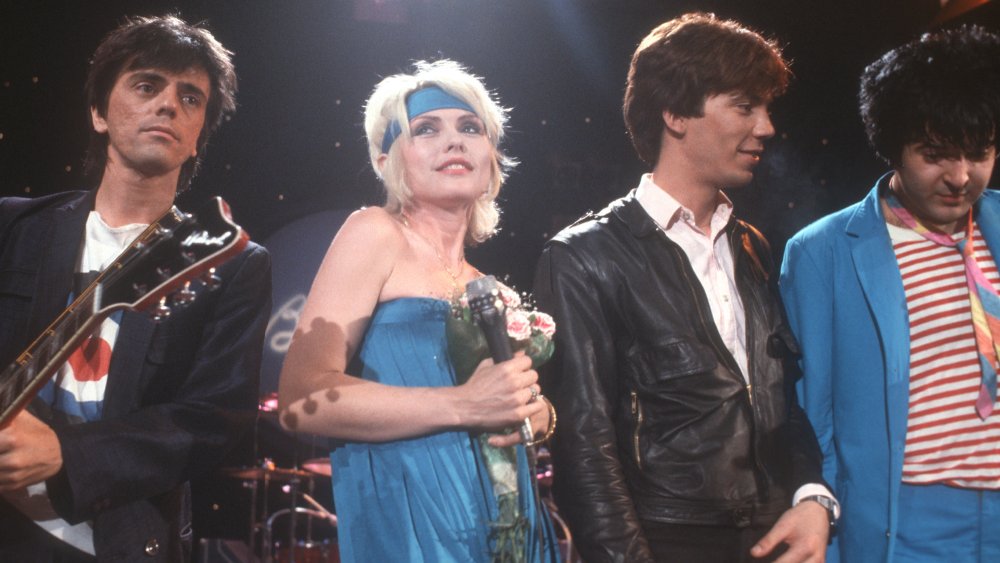 Michael Ochs Archives/Getty Images
The story is rife with logistical issues, as broken down by Snopes. For one, Bundy wasn't in New York City in the early seventies, and hadn't begun murdering women before 1974— at least, as far as anyone knows. Harry is also the only person to describe Bundy with bad body odor, or as driving an interior-stripped car. In her Blondie biography Parallel Lives, she recounts picking up a Newsweek and reading an article that described the serial killer.
"The hair on the back of my neck once again went out, and I said, 'Oh my God, that was Ted Bundy,'" she says in the biography, upon realizing the identity of the driver with the junky car.
Harry knows her experience is publicly questioned, but she stands by it. "They say he wasn't in New York at that time, but I think they're really wrong because he had escaped and was traveling down the East Coast," she said, referring to Bundy's escapes from prison. The issue with Harry's reasoning, here, is that Bundy hadn't even been suspected of a crime in the early seventies, much less been arrested. Still, to this day, Snopes rates Harry's claim as unproven, meaning there is some possibility she escaped being a Bundy victim. 
Though it is likely Harry collided with some other dangerous man, perhaps another serial killer, the only person that could ever truly confirm what happened is the long-gone Bundy.