Notorious B.I.G: How The Iconic Rapper Came Up With His Name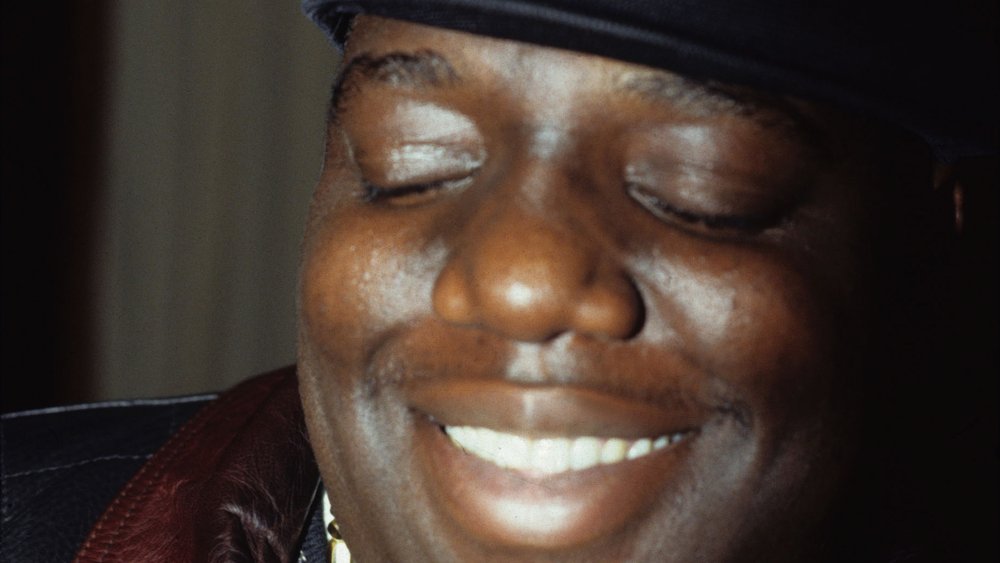 Al Pereira/Getty Images
Names have an important weight. They control how people are perceived by others. Names given at birth are also names that carry with you through life, whether you like it or not. On the other hand, monikers that one gives to oneself later on in life, such as when an artist chooses to perform under a different name, are telling signs of how someone may want to be viewed by the world. For Brooklyn's Notorious B.I.G., his nickname spoke volumes.
Born Christopher George Latore Wallace, Notorious B.I.G. was originally nicknamed "Big" because he was overweight by the age of 10, according to Rolling Stone. The rapper, who also began to go by Biggie Smalls, or Biggie, at the onset of his career in the early 1990s, stood 6'3" and weighed 300-to-380 pounds, per MTV, so it's no wonder the nickname stuck. It was in 1992 when the Brooklyn native cemented himself in the rap scene with a remix of Mary J. Blige's single "Real Love" that the artist also began to reinvent himself under a new name, the Notorious B.I.G. ... but while this new recording identity came about because of a lawsuit, according to Biography, what did it really mean, on a deeper level?
What's in a name?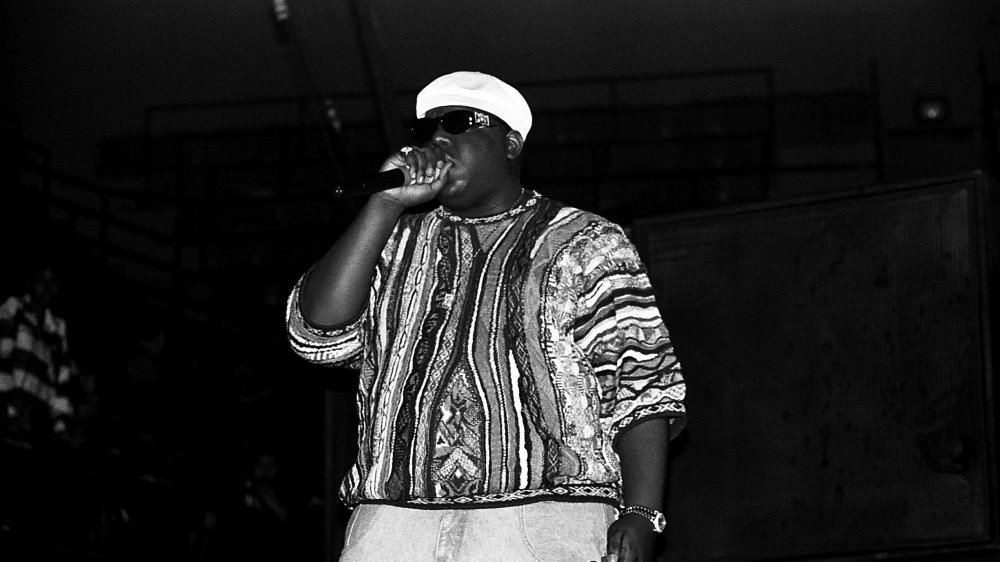 Raymond Boyd/Getty Images
Fans of the award-winning rapper have debated for years over the meaning behind the name Notorious B.I.G., especially after his untimely death at the peak of his fame in 1997. Per Classic Hip Hop Magazine, Biggie has revealed in previous interviews that B.I.G. stands for "Business Instead of Game", which could be a variation of "money over women."
However, it was a statement on Live at MTV's The Grind in 1995 that changed the meaning, with the rapper stating that B.I.G. now stood for "Bullet In The Gut." This could be a metaphorical bullet (a reference to him being a stellar emcee) or a literal bullet, citing his involvement in the notorious east-versus-west coast hip hop feud of the 1990s.
Alternatively, Biggie's mother Voletta Wallace has a different take on the late rapper's moniker: the preschool teacher says that B.I.G. stands for "Books Instead of Guns." Wallace holds an annual charity event in honor of her son, who in his youth had been an award-winning English student at Queen of All Saints Middle School in Brooklyn. The event, dubbed "B.I.G. Night Out", raises money to fund children's school equipment and supplies.