The Real Reason Bow Wow Lost All His Money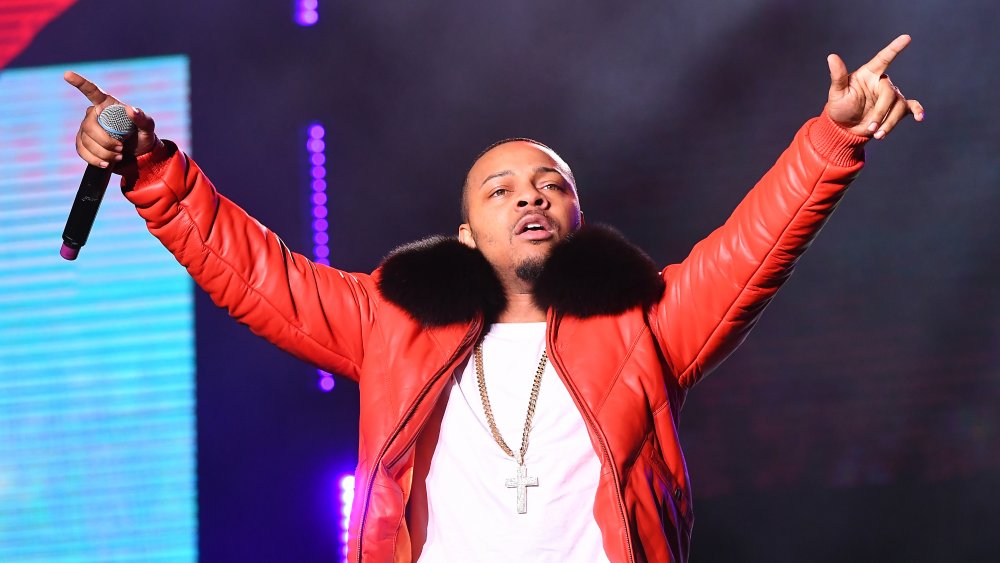 Paras Griffin/Getty Images
It's highly possible that if you were growing up in the early 2000s, you'd remember the rapper Bow Wow. it's also highly possible that you're now saying, "I haven't heard that name in a while, wonder what happened to him? He must be retired, sipping champagne on a yacht."
Well...not quite. It's not immediately clear if did lose all his money, but he's certainly not rolling in dough anymore.
Bow Wow claimed he was broke back in 2012.In January of that year, TMZ reported that Bow Wow owed roughly $126,000 in unpaid taxes. To add to his woes, Complex noted that Bow Wow said during a child support hearing that he made only $4,000 a month and only had $1,500 in his checking account. He was being asked to pay more than $3,000 in child support. The next day, however, he announced he had signed on to host BET's 106 & Park, in a deal worth at least $200,000, so the court ordered Bow Wow to pay $11,500 to his child's mother in back child support, and $3,000 from that point on. Adding insult to injury, Money Inc. reports he also had a "minor" legal scuffle with adult film star Celine Tran for clips used in Bow Wow's music videos, costing him more than $7,000.
Still, even with his newfound income, Bow Wow would have been a far cry from the estimated $1.5 million he's worth, per Money Inc. So how did he get out of the hole?
Barking up the wrong financial tree
Paras Griffin/Getty Images
Step one was likely getting a better accountant, and/or lawyer. Celebrity Net Worth alleges that creditors repossessed a $200,000 Bentley and a $220,000 Ferrari of his, which would have gone a long way towards sorting his troubles. He has also entrenched himself in the entertainment industry as an actor and presenter, most recently in CSI: Cyber and the third season of The Masked Singer, getting him back on the right track.
Bow Wow hit a bit of a hurdle in 2018, however, when he bizarrely told his Twitter followers he would start giving away all his money. High Snobiety reports the rapper went on a Twitter rant complaining about people butting into his personal life. He threatened to leave the entertainment industry to work at a Game Stop, and that he would start giving away all his money to his fans. As if to prove he was serious, the rapper posted on Instagram a screenshot of a cash app where he gave $500 to "Todd Esson," lucky winner of Bow Wow Roulette.
Nevertheless, his focus on television seem to be working, paying dividends while simultaneously renewing public interest in his music career. Though the coronavirus has just about every performer's shows on hold, Bow Wow had plans for extensive touring in 2020, pointing to his ability to still draw a crowd — and the money that comes with that draw. Things seem to be going alright for Bow Wow, so long as he can keep his spending habits — and Twitter meltdowns in check.