Here's How Much Trent Reznor From Nine Inch Nails Is Really Worth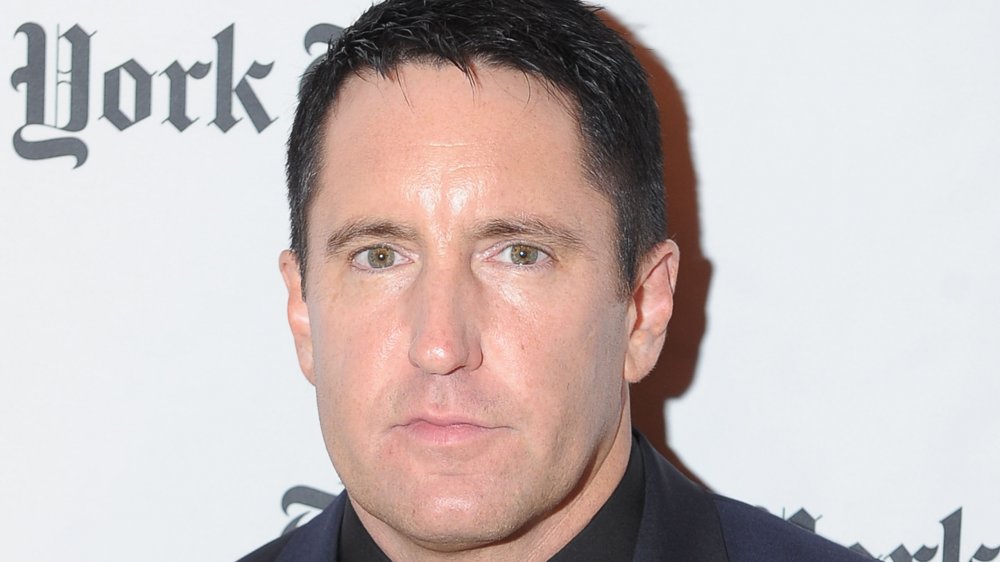 Michael Loccisano/Getty Images
Trent Reznor of the Nine Inch Nails has had an extraordinary career. He pioneered industrial rock, and once rented the house Charles Manson's cultists murdered Sharon Tate ... without even meaning to. The Nine Inch Nails then used the place to record its highly regarded sophomore album, 1994's The Downward Spiral. The house was demolished soon afterwards.
But hey, that's just the kind of life Trent Reznor leads. The man has collaborated with David Bowie, and made sweet and terrifying music for HBO's Watchmen. He's created some of the most popular tunes in music history by just letting others use his existing songs, and he has done it twice. When the esteemed Johnny Cash chose to cover the Nine Inch Nails song "Hurt," Reznor was so stunned by the result that he proclaimed the song was no longer his. A presumably different kind of stun experience came when an emerging artist called Lil Nas X used a sample of his "36 Ghosts IV" in a little-known tune called "Old Town Road." Nine Inch Nails it isn't, but Reznor still specifically told his lawyers not to get in the way of things, and has even publicly said some gracious things about the mega-hit. 
So, yeah. Reznor's a major player. As such, it's fair to assume that his exploits have left him with a fairly large wad of money in his back pocket. Let's take a look at how much Trent Reznor from Nine Inch Nails is really worth.   
For Reznor, music is 'The Hand That Feeds'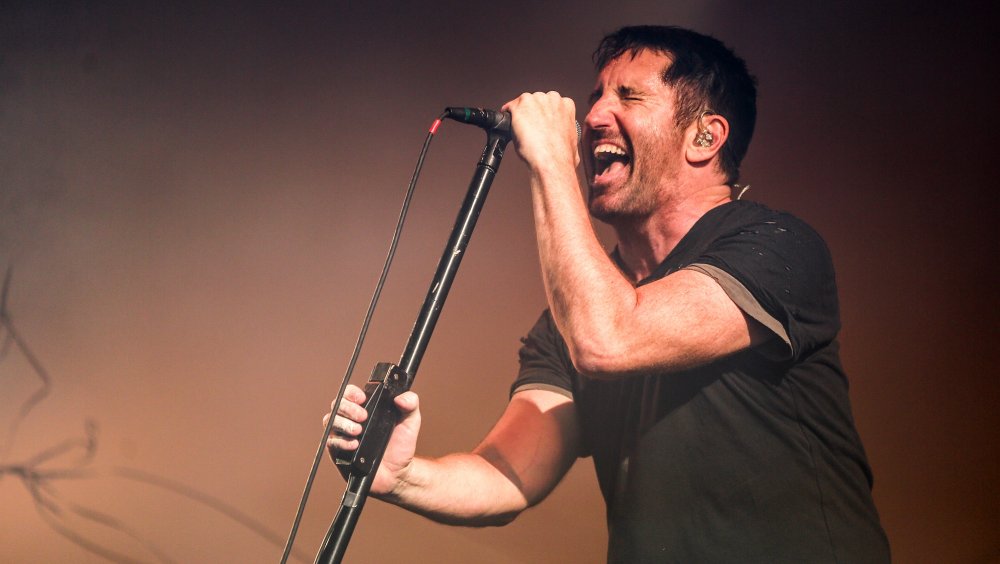 Rich Fury/Getty Images
If you've ever heard Nine Inch Nails, you know that it's hardly the sort of cheerful, poppy fare that tends to find its way on the charts. Despite this, no less than eight tunes from team Trent Reznor have charted on the Billboard Hot 100, with 1999's "The Day The World Went Away" climbing all the way up to #17. Still, it's not until we look at the success of NIN's albums that we fully understand their might. Out of the 17 Nine Inch Nails releases listed on the Billboard 200, 1999's The Fragile and 2005's With Teeth made it to the top of the chart. The Downward Spiral and 2007's Year Zero both peaked at #2, and absolutely nothing on that list has peaked lower than #75. Not live albums, not EP's, nothing. A large chunk of this catalog is from those strange days when people still purchased records, too. 
As the brain behind Nine Inch Nails' music, Reznor has reaped the ample monetary rewards of this huge success. Celebrity Net Worth estimates that he's worth no less than $70 million.