The Truth About John Lennon's Relationship With His Son Julian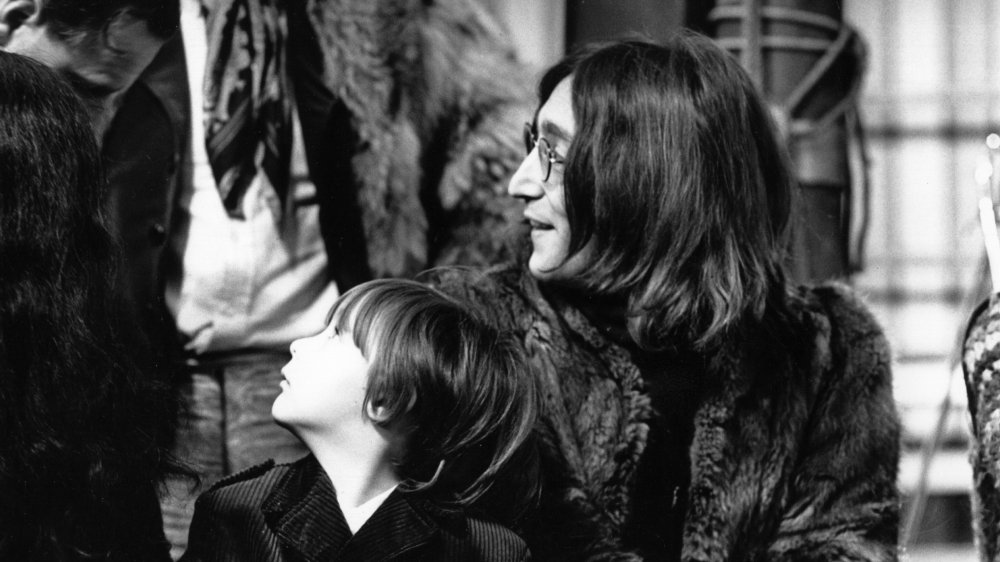 David Cairns/Getty Images
At the age of 48, Julian Lennon was still putting off the idea of marriage, kids, and other such things. This wasn't, as he explained to The Telegraph in 2011, necessarily because he was a perpetual adolescent: "[My father] was young and didn't know what the hell he was doing. That's the reason I haven't had children yet. I didn't want to do the same thing. No, I'm not ready. I want to know who I am first." This perspective makes further sense when you realize his father was John Lennon.
John and Cynthia Lennon had Julian in 1963, when John Lennon was only twenty-three, Cynthia twenty-four, and Beatlemania beginning. By the end of the sixties, John Lennon left Cynthia for Yoko Ono with whom, as The Irish Times later wrote, he would choose to have a child: "'Sean was the product of love,' John Lennon is reported to have once told a young Julian. 'You were the product of a whiskey bottle.'" It's a very John Lennon-esque phrasing that also explains the difference in perspective Lennon developed over the thirteen year gap between the boys. It's also a very cruel thing to say to your son, but despite singing lots about love, Lennon had a bent for cruelty. In a statement given twenty years after Lennon's death, Julian Lennon wrote "I had a great deal of anger towards Dad because of his negligence and his attitude to peace and love. That peace and love never came home to me." 
Love-hate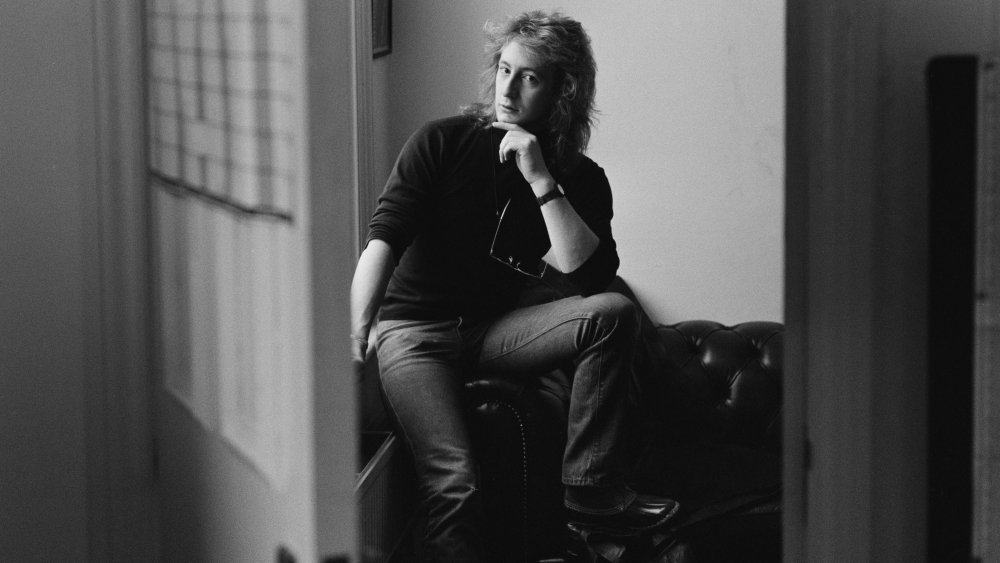 John Downing/Getty Images
Such a childhood obviously strained any relationship there was between John Lennon and Julian. They rarely spoke for about ten years until, thanks to Cynthia's prompting, they started to reconnect. In All We Are Saying: The Last Major Interview with John Lennon and Yoko Ono, Lennon stated his wish to improve his relationship with Julian. However, Lennon was soon murdered on December 8, 1980, ending any chance of closure. In the decades that followed, Julian Lennon repeatedly said he forgave him, but would later confess, as he did to CBS, that he hadn't: "In the past, I had said I had forgiven Dad, but it was only words." Each time he would confess this it was because he had come to terms with his feelings about his father again. 
Julian Lennon's latest words on the subject appeared in The Observer on March 29, 2020. They sum up the relationship he will probably always have with John Lennon: "I strive for forgiveness and understanding in that area of my life, for the difficult times he put my mum and me through... But our relationship was getting better before he died. He was in a happier place. He wanted to reconnect, not just with me but with the rest of his family. He never got a chance to do so. Even now, almost 40 years after he died, I hold my father's memory dear." With a father like John Lennon, perhaps that is the best one could feel.