This Was Whitney Houston's Favorite Song Of All Time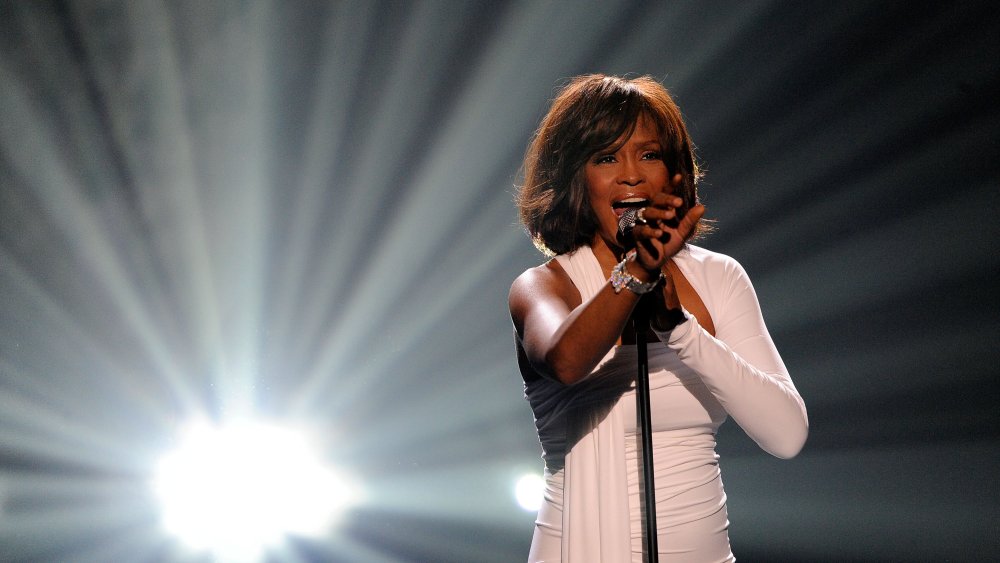 Kevork Djansezian/Getty Images
While everyone has their favorite tunes (as well as their guilty pleasures), it can be hard to remember that some of your favorite artists keep certain songs close to their hearts, too. While musicians like Ozzy Osbourne and Mark Ronson wear their musical taste on their sleeve, other artists can be harder to read.
Whitney Houston, for instance, is considered to be one of the most influential vocalists of her time, according to Rolling Stone, but it was not until 1999 that she shared her favorite tune — and surprisingly enough, it was on an episode of The Oprah Winfrey Show, of all places, where the legendary pop singer spilled the beans. Perhaps even more surprisingly, it was not "I Will Always Love You", or "I Have Nothing," or even "I Wanna Dance With Somebody" that nabbed the top spot in Houston's list. In fact, while none of her singles made the cut, it was a tune from another generation that most captured the singer.
She said she would 'always love' this tune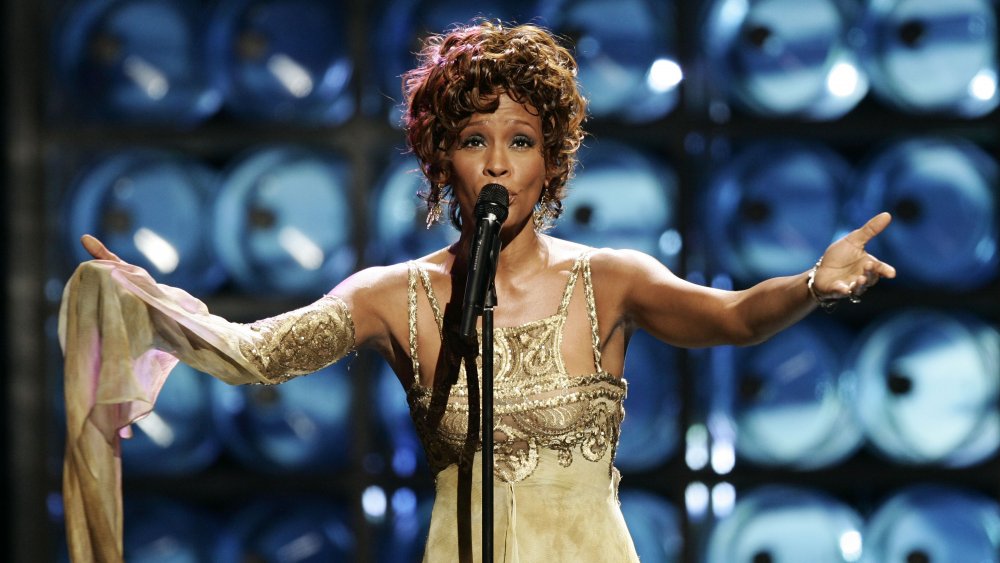 Pascal Le Segretain/Getty Images
So, which song did she love the most?
Even though none of Houston's most acclaimed songs made the cut for the top spot, Houston's favorite track was one that you've probably heard before — none other than a tune written by the Beatles, or more specifically, John Lennon and Paul McCartney. Wondering which one it was? As it happens, the artist revealed to Oprah that the 1965 track "Yesterday," was her "all-time favorite", even providing the studio audience with her own short rendition of a lyric. Oprah herself was surprised by this answer, admitting she'd expected Houston to name one of her own songs.
Now, most people love the Beatles, but Houston did acknowledge that, when it came to her own discography, one of her favorite songs is her cover of a 1977 George Benson track, which appeared on her self-titled album in 1985. As Houston told Oprah in that same interview, "'The Greatest Love Of All' is my favorite."