Overhyped Games That Ended Up Being Terrible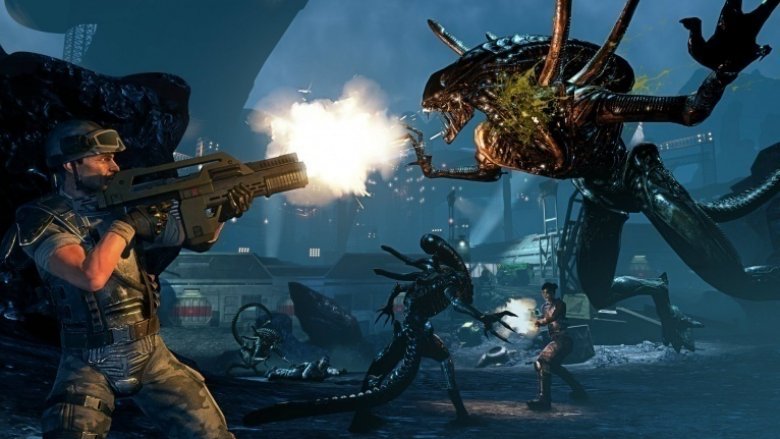 Nothing's worse than spending $60 of your hard-earned cash on a new game, only to be disappointed with the product. We've all been burned by bad games at one point or another. Publishers and developers overhype their games, making bold promises, and placing false hope into the minds and hearts of consumers. Here are a few of the worst offenders.
Final Fantasy XIV Online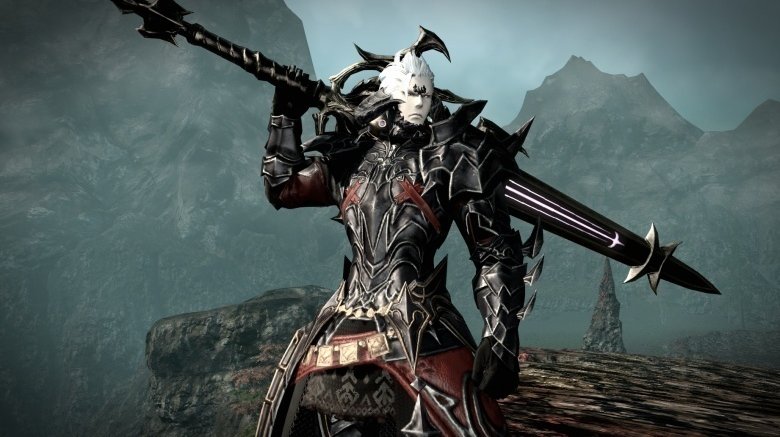 Despite amazing graphics and music, the first version of Final Fantasy XIV Online turned out to be a massive failure. Much like a cake that ends up raw in the middle, the game looked good on the outside, but was mostly unfinished. Reviews and complaints got so bad that Square Enix pulled the plug on subscriptions and started over from scratch, crafting a whole new game. The resulting reboot, Final Fantasy XIV: A Realm Reborn, took place five years after the original. Reborn was well-received by both gamers and critics alike. Now let us never speak of the failure that was Final Fantasy XIV Online again.
Sonic the Hedgehog (2006)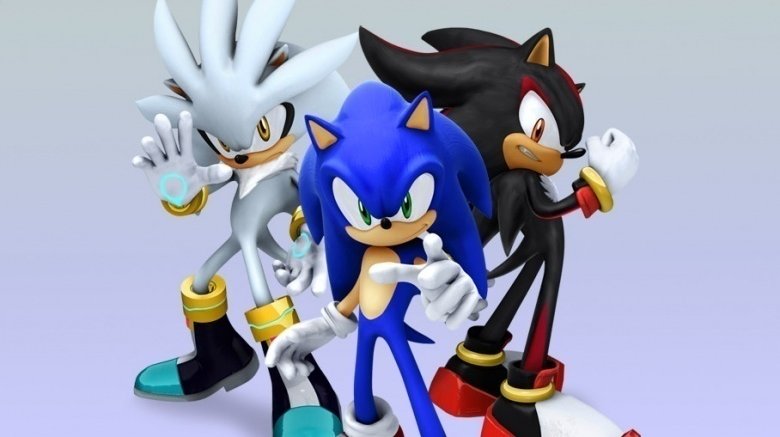 The 15th anniversary of Sonic the Hedgehog came in 2006, and to mark this event, Sega released a game called...well, it was just called Sonic the Hedgehog. In it, the rapid rodent was tasked with saving a princess named Elise from Doctor Eggman. Unfortunately, the developers took a page out of Sonic's book and rushed it. The end product was a clunky game with poor controls, long load times, and a host of glitches. Sonic's all about speed, but there are some times when you'll want to take it slow.
Star Wars: The Force Unleashed II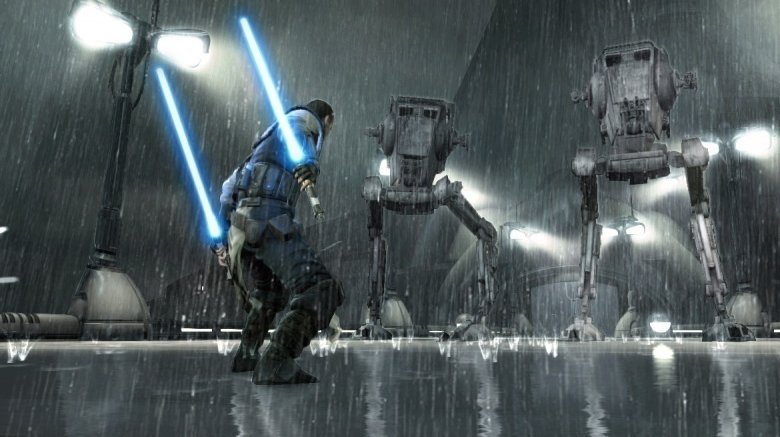 The adventures of the anti-hero known as Starkiller continued in Star Wars: The Force Unleashed II. Now, you'd think that getting to control Darth Vader's secret apprentice, a dude who wields the Force with unimaginable strength, would be a joy. But you would be wrong. Even though it captured the same size and scope of the original, The Force Unleashed II failed to deliver a good story and was bogged down by repetitive combat. It's cool to hack at enemies and Mind Trick them to their own doom. But when that's pretty much all you're doing amid a weak story, it kills the fun. This was not the sequel you were looking for.
Knack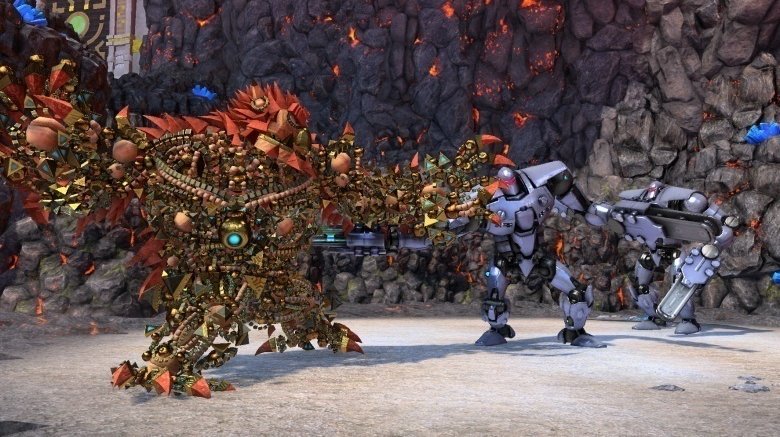 One of the PlayStation 4's launch titles, Knack had the duty of setting up the console's future and success. Let's take a moment to thank Sony that it wasn't the only launch title for the PS4, because that would have been a disaster. Knack looked like it could've been fun. But nope. The gameplay was terrible: players would die from the smallest encounters and have to backtrack a ton. Not only was the gameplay frustrating, but the story was so weak that your rage at the crappy gameplay was canceled out by your utter boredom. The only thing this game had a Knack for was getting traded in at GameStop.
Tony Hawk: Ride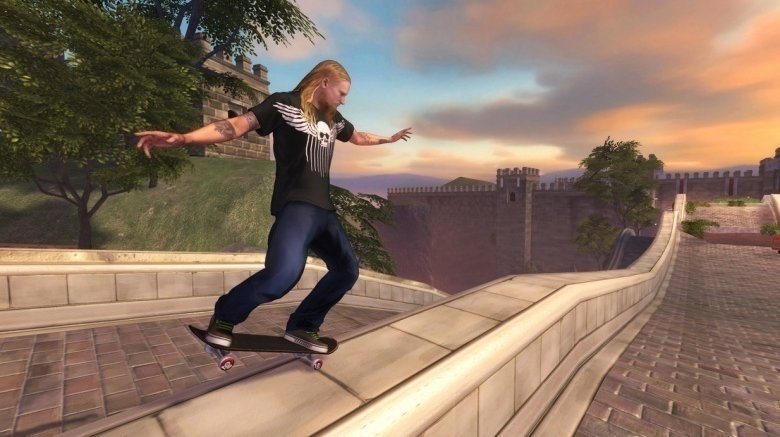 Prior to its release, Tony Hawk: Ride was touted as the next major advancement in video game interaction, giving players a physical board accessory that would transfer your movement into the game. But...it didn't work. And we don't mean it didn't work well. It didn't work at all. There was such a delay between what players did on the board and what happened in the game that it was basically unplayable. There were a lot of disappointed kids that Christmas morning.
Ryse: Son of Rome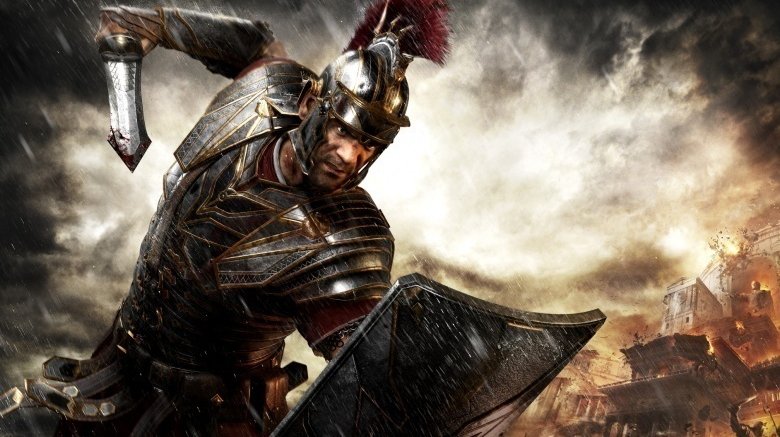 Developed by Crytek, the makers of the incredible Crysis series, Ryse: Son of Rome was set to be one of the Xbox One's coolest Kinect titles. Players took on the role of a Roman centurion as he embarks on a blood-soaked quest for revenge. But during development, Ryse underwent a bunch of changes that saw it go from a Kinect-heavy first-person title to a third-person hack-and-slash game. When it was finally released, Ryse was beautiful, but repetitive. Considering it was a launch title for the Xbox One, it should've been much more than just a button-mashing bore.
Haze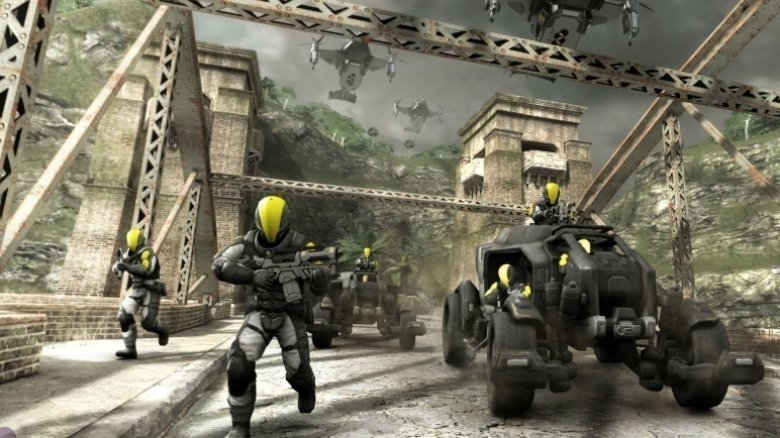 Prior to its release, Haze was heralded as a "Halo-killer." But all it ended up killing were our hopes for a good game. This first-person shooter cast players as Shane Carpenter, a soldier employed by a corporation called Mantel. Mantel produces a drug called "Nectar" that allows soldiers to perform better in battle, but also warps their sense of reality with hallucinations. Between its unimpressive level design, lame story, and its underwhelming gameplay, Haze's developers must have been the ones hallucinating, thinking they could topple Halo.
Duke Nukem Forever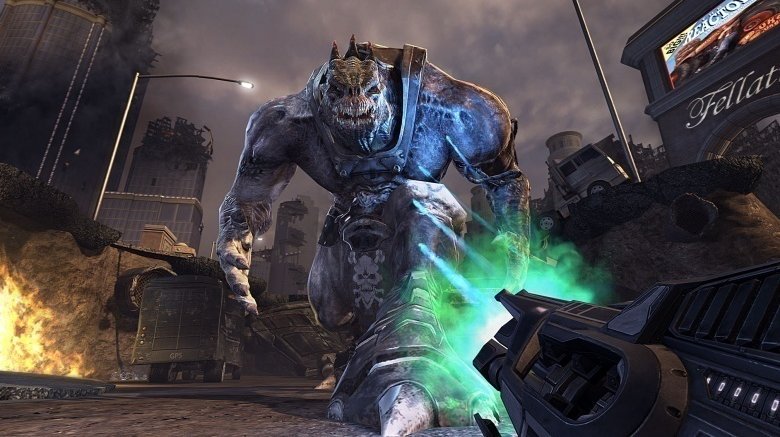 Stuck stewing in development hell for about 15 years, Duke Nukem Forever was finally released in 2011. Unfortunately, the long-awaited sequel to Duke Nukem 3D had gamers wanting to send it back where it came from. Simply put, it felt dated. It was so bad that all versions of the game scored in the 50s on sites like Metacritic and GameRankings. In the end, this sequel's dismal reviews nearly tainted the memory of the original. Not groovy.
Aliens: Colonial Marines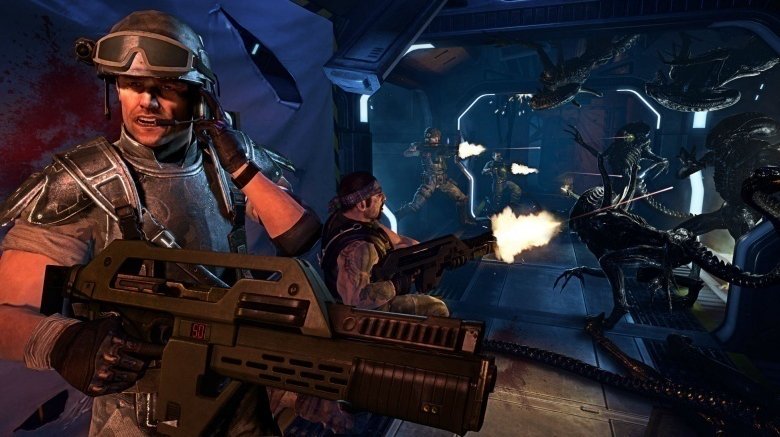 Probably the biggest offender on this list, Aliens: Colonial Marines was so awful that fans were unanimously outraged by its badness. Some say it's one of the worst games to ever be released by Sega. The graphics were lousy, it had shoddy multiplayer, incredibly stupid A.I., unbalanced gameplay, and terrible sound. The developer, Gearbox Software, also claimed that the story was going to be in continuity with the films, but its lousy script revealed that to be total nonsense. It was so poorly received, in fact, that angry gamers actually filed a lawsuit against Sega and Gearbox. That's a bad, bad game.
Slender: The Arrival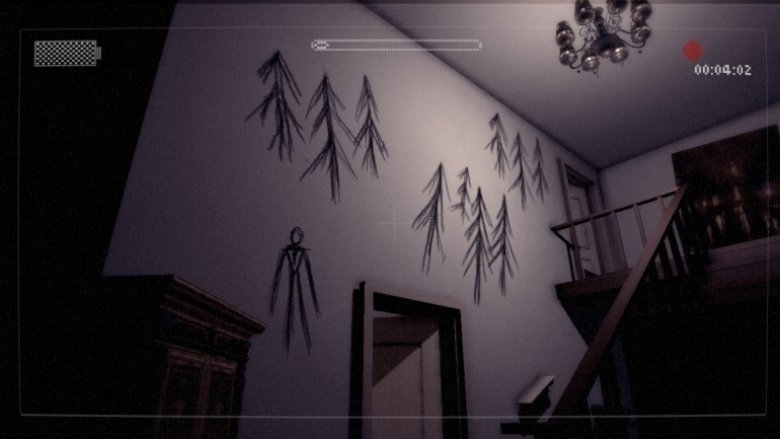 No matter how much pre-release buzz it had—and no matter how much scary Creepypasta fan fiction surrounds the mysterious and terrifying Slender Man character—Slender: The Arrival was simply not that good of a game. Slender Man is one of the most celebrated horror game characters on the Internet, arguably setting the standard for horrifying online mythology before the anthropomorphic animal robot suits of the Five Nights at Freddy's series scared your socks off. Heck, over the past few years, one girl obsessed with Slender Man tried to burn her house down with her family inside it in order to appease the fictional character. Two 12-year-old girls stabbed a friend a staggering 19 times—all for Slender Man.
You'd think with all that insane controversy, any game starring the message board monster would have to be worthwhile. Instead, Slender: The Arrival tried to skate by on creepy atmosphere and an occasionally-spooky bad guy, who steps aside for other antagonists later. The gameplay is pretty repetitive: you just wander through abandoned areas to achieve simplistic objectives (collecting note pages, turning on generators, etc.), all while avoiding the creeps stalking you. Slender Man occasionally teleports around and can be seen staring at you through windows and doors from far away, and he'll keep trying to spook you until he closes in. The game throws jump-scares at you whenever he's nearby and if he corners you, but that's about it. In later levels, other baddies appear, and there's not much you can do to ward off any of them. The game's success sparked a slew of first-person horror titles that offer you no real means of fighting back—and helped inspire some pretty good releases, like Alien: Isolation. But Slender: The Arrival was way too overhyped to justify its underwhelming premise.
The Order: 1886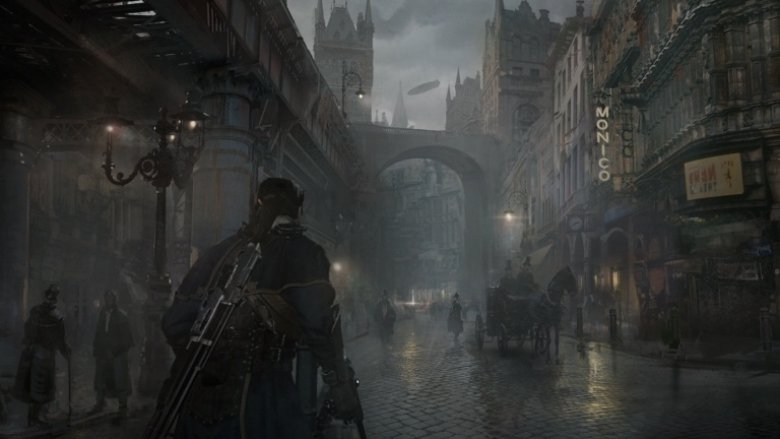 The Order: 1886 was a strange experiment by Sony Computer Entertainment and Ready at Dawn that yielded fairly negative results. In what was expected to be Sony's more serious answer to Gears of War (in terms of its cover-oriented gameplay), The Order's unique 2.40:1 ratio resulted in a letterbox format and more cinematic look, making it stand out from its contemporaries. Sadly, in spite of its unique look, creative weapons, a unique story, and a rich atmosphere, The Order's generic and mundane gameplay doesn't hold a candle to the adventures of Marcus Fenix and the rest of the COGs.
This is another case of a pretty game that focuses too much on polishing what you see instead of what you're playing. It doesn't help that the story is extremely linear and offers little-to-no replay value (making it a rental at best). Really, 1886 feels like an extended PlayStation 4 tech demo, with far too many quick time events to make you ever feel like you're ever really in control of anything meaningful. Sure, there are werewolves, Zeppelins, the Knights of the Round Table, Tesla-powered weaponry, an intriguing narrative, and vibrant visuals, but there's not much else to what amounts to a fairly soulless game that was once built up to be a huge system-seller for the PlayStation 4.
Sonic Boom: Rise of Lyric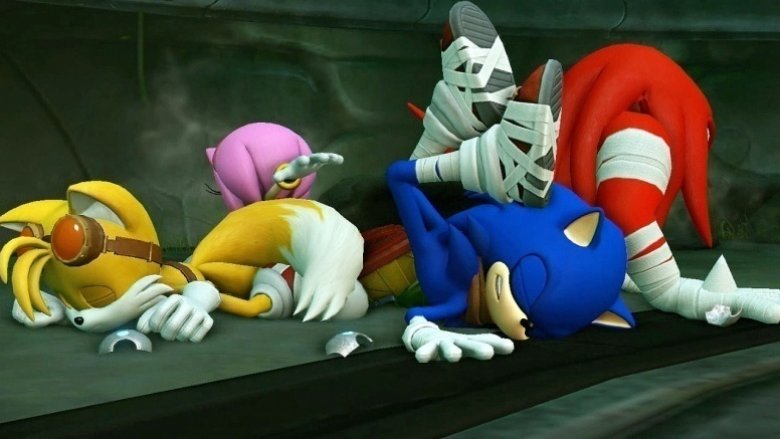 Oh Sonic, how we've tried to like you. It seems like Sega just keeps rolling out their big "Sonic is back and better than ever" spiel, and we keep falling for it. After the facepalm-worthy fiasco of the 2006 Sonic the Hedgehog, we thought the Blue Blur would never be able to bounce back to proper form. For this title, they completely redesigned Sonic, Tails, and the rest of the gang, giving them lankier limbs, some mummy-style useless tape wrapped around Sonic and Knuckles' bodies, and random fashion accessories (along with steroids for Knuckles). Ultimately, though, Sonic Boom: Rise of Lyric boils down to what we were dreading the most: another horrible 3D Sonic game.
Even with a successful computer-animated TV series to help build up this revamped Sonic squad, Rise of Lyric falls face first at the hedgehog's legendary high speed. Speaking of which, many of game's segments are slowed down with an all-too-basic combat system, featuring some weird laser thing called an Enerbeam that gets shoehorned into the game far too many times. In an era where Mario has made the jump to the 3D realm with the greatest of ease and proved himself time and time again, we're afraid this is going to be the final nail in the coffin when it comes to any future big-budget Sonic game. Much of this can be attributed to Sega making the game the debut title of a newly-founded studio, Big Red Button. Just sell the rights to Nintendo already, Sega.
Tony Hawk Pro Skater 5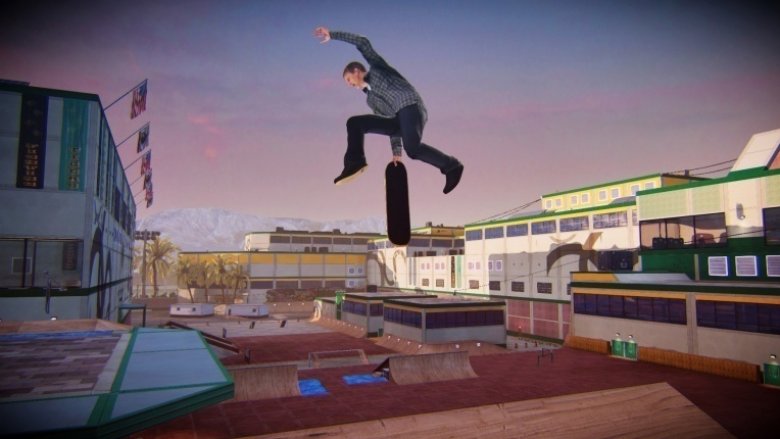 The team at Neversoft, responsible for the first four Tony Hawk's Pro Skater games, was acquired by Activision and inevitably merged into the Call of Duty studio, Infinity Ward. This meant that the reins to the THPS series had to be handed off to another developer. After Robomodo pretty much buried the Tony Hawk video game series with Ride and Shred, Activision, for some strange reason, allocated development of Tony Hawk's Pro Skater 5 to Robomodo yet again. We had high hopes that returning to the Pro Skater series would mean that this latest Birdman game would be good, but boy were we wrong.
Tony Hawk's Pro Skater 5 was filled with cringeworthy glitches, completely outdated visuals, terribad controls, erratic wall/obstacle clipping, and just uninspired gameplay. The inconsistent in-game physics result in all kinds of weird, nonsensical occurrences while you're boarding. Doing very little to move the series forward, THPS5 is far from what we were hoping. Its marketing and buildup was entirely based on the franchise name and the professional boarders featured on the roster. You'll have more fun YouTubing skateboarding wipeout videos than trying to endure what is easily the worst game of the series and a blatant attempt to milk the memories of this once-beloved series.
Star Wars Battlefront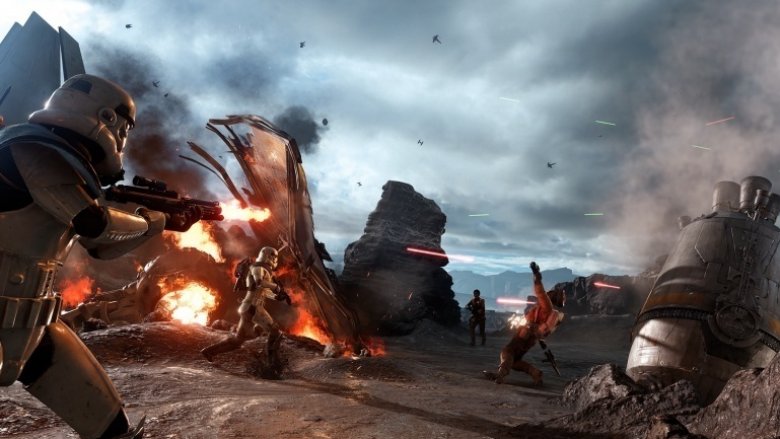 Star Wars Battlefront had all the ingredients of a great game, but it ultimately failed to deliver. It was developed by DICE, the studio known for the Battlefield FPS series, so we were expecting multiplayer gameplay that was at least as in-depth as Battlefield 4 or Hardline. Throw in the Star Wars Battlefront franchise, and we were bound for something both nerdy and groundbreaking, right? With EA looking over DICE's shoulders while trying to finish the game before the theatrical release of Star Wars: The Force Awakens, Battlefront ended up being all flash and no substance. Mind you, Battlefront is easily one of the greatest-looking first-person shooters ever made, but it's also one of the shallowest, especially when it comes to the standards set by most conventional FPS games that focus on online multiplayer.
Battlefront's Metascore average isn't bad based on a few dozen critics' reviews, but thousands of players voiced their displeasure with the game, resulting in significantly lower user scores on Metacritic. This makes sense because there's a lot to like and love at first glance, but very little meat once you actually spend some time with it. Millions of gamers fell for those gorgeous graphics and Star Wars nostalgia, especially in the midst of anticipation for Episode VII. But when you look past the shiny coating and all the familiar beeps and blasts, you'll realize that Battlefront offered much less content than most current multiplayer FPS titles, especially when you factor in that Battlefront avoided the prequel trilogy for its content and didn't feature any kind of story mode at all.
Excluding the tutorials, almost all of Battlefront focuses on online multiplayer. Games like Rainbow Six Siege and Titanfall took similar approaches, but at least they added a ton of content and features to entice your return. Battlefront has a collection of tried-and-true multiplayer modes (along with Walker Assault and Heroes vs. Villains being the two standout features) each with a different Star Wars-y tweak on things, but everything just boils down to the same kind of mid-range firefight, which can get old fast. After playing Battlefront for 30 minutes, you've pretty much experienced all the game has to offer, making this a rent-only blockbuster.
Assassin's Creed Unity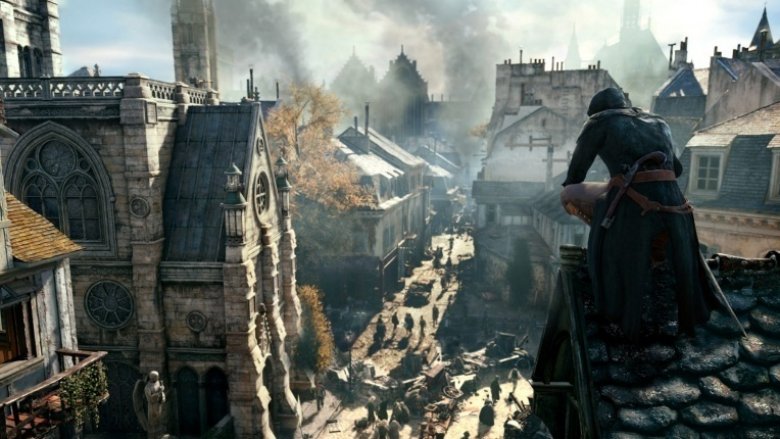 Assassin's Creed Unity is proof that some video game franchises shouldn't aim for annual releases and need to occasionally pump the brakes. We had high hopes for the first Assassin's Creed game to be exclusive for PC, PlayStation 4, and Xbox One formats, thinking that it'd push the power of the new, next-gen consoles, as last-gen console owners got Assassin's Creed Rogue instead. The sad reality? Unity ended up offering more of the same exact gameplay we'd experienced since the 2007 original. It didn't have the awesome pirate motif of Black Flag, and the French Revolution backdrop got stagnant fast. While it's cool to see thousands of revolting Parisians on the streets, it's underwhelming to watch the same thing happening down every city block. Throw in a near-endless number of similarly-playing side missions and quests, and Unity is overwhelmingly repetitive. Adding multiplayer capabilities is nice, but not when the overall gameplay is this stagnant.
The detriments of Assassin's Creed Unity are exacerbated by its numerous technical gaffes. You'd think that with six similarly-playing games before it, Ubisoft wouldn't have crammed a ton of glitches into the game, but they did. Some of these bugs are simple visual stutters, clipping issues, and animation mistakes, but there is much worse. A glitch where the faces of the characters don't show up, but their hair, eyes, teeth, and accessories do? It's as frightening as you'd imagine. The faceless glitches aren't even the ones you have to worry about the most—nothing beats having the game glitch on you just before your big assassination attempt on a high profile target. Did Ubisoft delay the next Assassin's Creed because of these crippling issues? Of course not. Assassin's Creed Syndicate launched less than a year later.
Destiny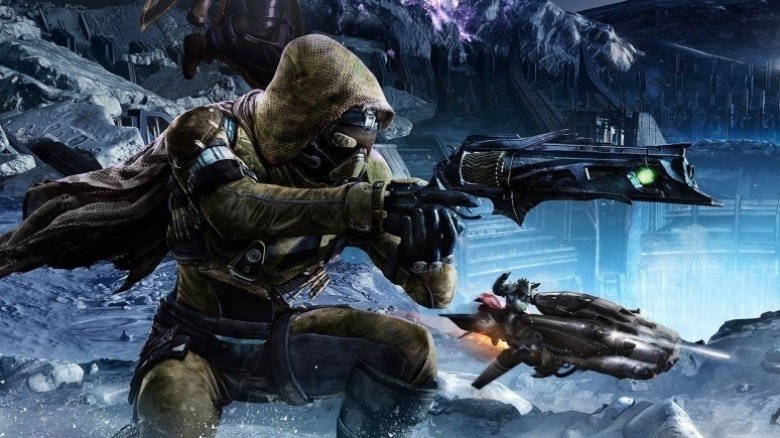 In 2014, all eyes were on Bungie in anticipation of their first post-Halo console game. Given that Bungie revolutionized the first-person shooter genre with Halo, we were hoping for something absolutely groundbreaking with Destiny. Shocked to hear that Activision had invested a staggering $500 million, gamers expected MMORPG-like elements as online players participated in missions and quests in shared worlds. While it went on to have one of the greatest video game franchise launches ever for a new IP, however, Destiny didn't necessarily deliver when it came to the hype. Critics greeted it with initially positive reviews, but fan letdown set in once the bullets stopped flying, with an underwhelming amount of end game content that wouldn't flush out until subsequent paid expansions were released.
While Master Chief's story was awesome and filled with twists and turns, Destiny's was pretty bland. Its script was filled with unexplained jargon you had to look up on the Destiny website or through its tie-in app, as it didn't have an in-game codex explaining its abstract terminology. It didn't help that the voice you heard the most throughout the game was a bored-sounding Peter Dinklage of Game of Thrones fame as your companion, Ghost (which was ultimately replaced). Destiny's repetitive gameplay just boils down to exploring the same five or so stages (each a different planet) over and over again to finish different (but essentially similar) missions. Even the weaponry was a letdown: hundreds of different guns are offered, but nearly every gun of each type (rifles, revolvers, shotguns, etc.) looks and sounds the same. We were hoping for a Borderlands-esque level of variety (and personality), and Destiny did not quite deliver.
Watch Dogs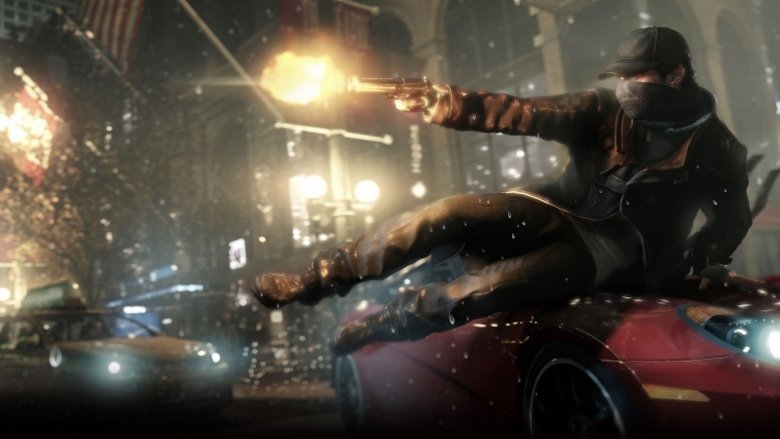 Watch Dogs promised a vibrant, sprawling, Grand Theft Auto-esque take on the Windy City yet failed to deliver, which was all the more disappointing considering that its emphasis on hacking and technology was a unique deviation from most other open world titles of this caliber.
This game deserves credit for making use of standout mechanics that at least tried to do things differently than the way they're handled in Liberty City and Los Santos, but a lot of the fundamentals simply weren't that good—and the controls were simply atrocious. The vehicles all handle like tractor trailer-hovercraft hybrids, no matter what type of ride you're driving—which is a major problem, given how much driving you have to do. And as is too often the case with Ubisoft titles, Watch Dogs is filled with a ton of filler side missions comprised of doing the same things over and over again.
Remember how gorgeous Watch Dogs looked in its early E3 gameplay demos? The end product fell woefully short. This is yet another multi-console release that should've ditched the last-gen formats in order to push its graphics further, as the final product looked nowhere near as good as what we saw in the trailers and pre-release gameplay footage. While many Metacritic reviewers may have enjoyed Watch Dogs, the fans did not, as thousands of users have given the game an average score of 6.3/10 (based on the PlayStation 4 version). Based on the underwhelming graphics, poor controls, horrible driving, and auto-fail stealth sequences, it's safe to say that Watch Dogs should've been sent to obedience school.
Enter the Matrix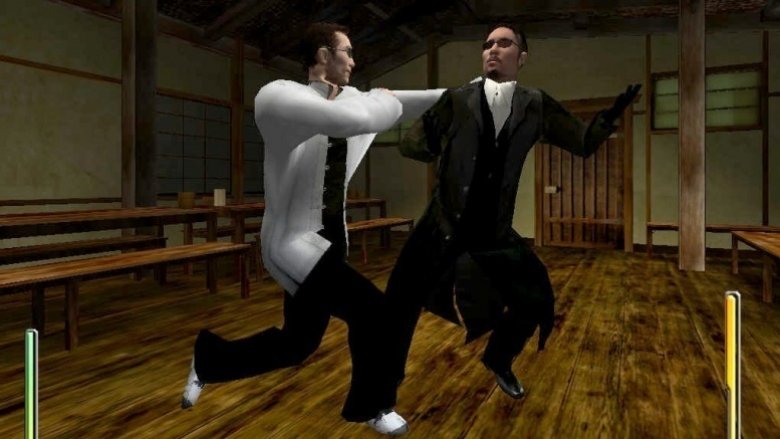 Enter the Matrix is just another grain of sand in the desert of bad movie-based games but, whew, were we hoping for something better. This title was a tie-in for the release of the second film in the series, The Matrix Reloaded, and received similarly mixed reactions from fans and critics. The game was rushed to launch the same week that the film hit theaters, and it shows. Any game set in The Matrix has some pretty simple expectations: play as Neo, Morpheus, and Trinity while fighting with stylized moves and slowed-down action sequences. Instead, you end up playing as Niobe or her fairly silent wingman, Ghost. These two characters had very little significance in The Matrix: Reloaded, and Ghost was pretty much just a background character for Niobe's minor scenes.
The third-person shooting/fighting had a lot of promise, especially when you factor in your bullet time abilities to dodge and shoot in slow motion, but that unfortunately gets old really fast. We still have nightmares over those Logos ship sequences. Sure, it was interesting that Enter the Matrix helped tell the side stories of what happened around the events of Reloaded, but that's about all anyone can say for it. It's sad to say, but Max Payne 2, which came out the same year, was a vastly superior Matrix-inspired game.
No Man's Sky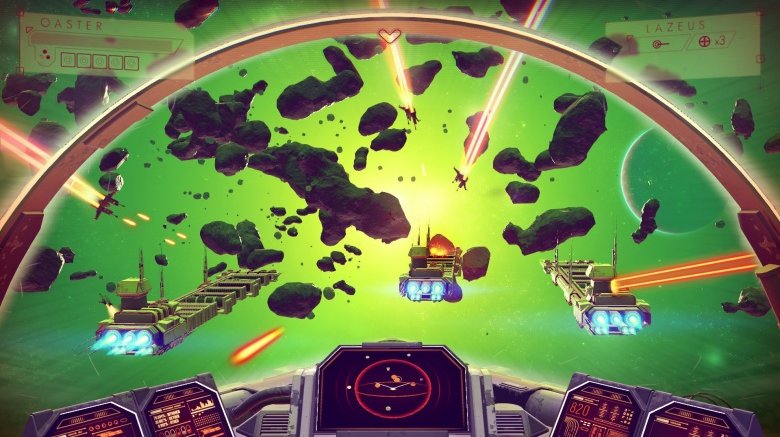 No Man's Sky was meant to be so much more. Hello Games' staggeringly large space exploration title meant to offer players a ridiculous amount of planets to discover, name and share with others, a real sense of immediacy within the in-game universe, and a host of additional features. What actually reached store shelves was a decidedly smaller dalliance with space exploration, and one that ended up frustrating and disappointing players who'd believed the hype. Rather than being given a cadre of new and interesting planets on which players would meet new intelligent life and discover new species and resources, buyers were met with what's essentially a glorified resource farming simulator.
The Minecraft-like inventory system tends to derail much of the space exploration experience, removing the freedom of roaming throughout the star system and replacing it with forced inventory control and mining. In the end, the game was distilled down into an often boring experience in stockpiling additional resources for each jump through space. And that's not even mentioning the missing features that developers had promised for launch, but seemingly ended up scrapping: planetary physics, large fleets, radio chatter, interaction with other players, and more. The list goes on and on, as do player frustrations. While it's a serviceable game despite all these issues, it certainly suffered from too much hype surrounding its release—and in turn disappointed many players around the world.
Mighty No. 9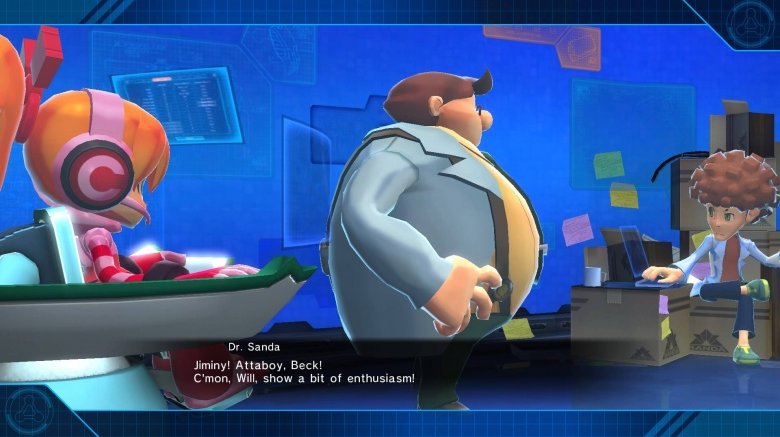 Mighty No. 9 seemed like it could be the spiritual successor to Mega Man we were all waiting for, or at the very least one that would meet our (very high) expectations from creator Keiji Inafune. Unfortunately, it dashed hopes and dreams with a lackluster end product that combined poor game mechanics, boring boss encounters, and simplistic graphics into one massive letdown. Plagued by multiple delays after its successful Kickstarter campaign in 2013, its development fell into a downward spiral that would eventually find players losing faith that the game would ever be released at all.
Comcept's mishandling of the Kickstarter campaign was partly to blame, and the fact that it was already being tapped for a live-action and animated series before it even reached players was frustrating beyond belief. It led players to believe (rightfully, it seems) that Inafune and Comcept were being spread too thin, greed winning out over quality. The company's overall failure to deliver also meant that it didn't even meet its Kickstarter goal. When it was revealed that Comcept actually already had a publisher funding its creation, that only cemented fans' ire further. It didn't help that the Mighty No. 9 gameplay was on par with an independently-funded title rather than a massively hyped release with a large budget.
Evolve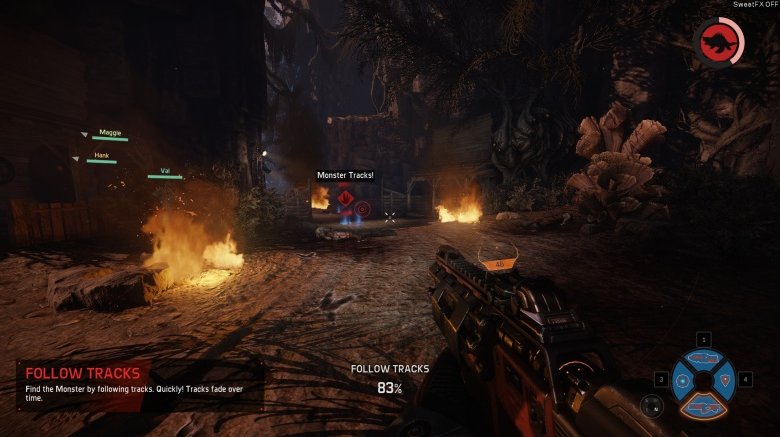 Turtle Rock Studios' multiplayer shooter Evolve was meant to be an exciting game for the studio, who had previously worked on the original Left 4 Dead while under Valve's watchful eye and the DLC packages for Left 4 Dead 2 before parting ways with the company. The developer's first release outside the Valve umbrella was meant to be so much more engaging than it turned out. And though it was the second-best selling game in the United States when it debuted in February 2015, it couldn't quite keep up the player base or the number of fans the developer's other work garnered.
While core gameplay was inherently decent, there was a fair bit of controversy attached to the release in terms of downloadable content. Turtle Rock had previously claimed that all DLC maps would be free of charge after release, but turned around and started charging for DLC skins and additional content that fans viewed as price gouging. Combined with this fact and the mixed critical reception, Turtle Rock decided to re-release as a free-to-play game in an attempt to address its myriad issues. Unfortunately, that alteration may not be able to save it from bad press—or what some critics have referred to as gimmicky gameplay.
Battlefield Hardline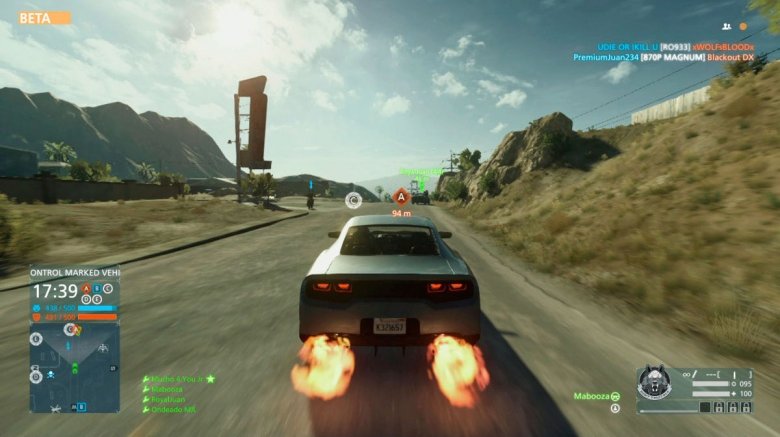 Battlefield Hardline was an interesting departure from the series, trying something very different from its predecessors. Instead of focusing on some sort of war or conflict, it was hyped as a gritty fight between cops and robbers and it simply couldn't deliver. It ended up being a serviceable riff on the trope, but fell short of the typically high mark established by previous Battlefield games. In fact, "serviceable" tended to be the theme for the entire game, as it was rife with police procedural narrative elements, collectibles and other bizarre design choices that just didn't resonate with critics or consumers. As a result it withered away into obscurity, leaving Battlefield to explore other venues.
Resident Evil 6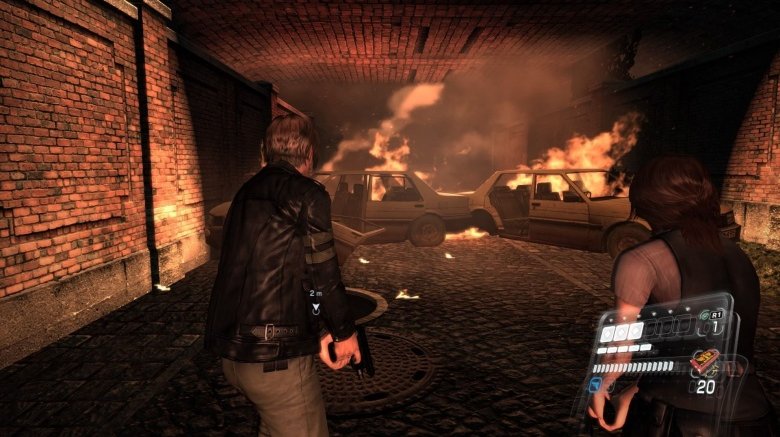 After the third-person shooter heavily inspired both Resident Evil 4 and Resident Evil 5, players had high hopes for Resident Evil 6. A special pre-release demo featuring Leon Kennedy implied the series might finally be going back to its survival horror roots, but unfortunately that just wasn't the case.
Instead, players got a shaky, nervous Resident Evil that was more than a little unsure of itself, from its meandering target reticle to its bizarre run-then-walk control scheme. It seemed even the game was confused about its place within the Resident Evil saga, trying desperately to shoehorn in levels featuring Leon, Chris, Sherry or Ada. Despite having been built from the ground up as a shooter, it rarely provided players with enough ammunition for close encounters, let alone crowd control or any vaguely exciting moments beyond the first few segments seen in the demo.
Resident Evil 7 has, thankfully, gone in a vastly different direction as a more solo-oriented survival horror experience in the vein of games like Alien: Isolation or Dead Space, and that's probably for the best if the series is going to keep going.