The Truth About Ireland's Most Haunted Mansion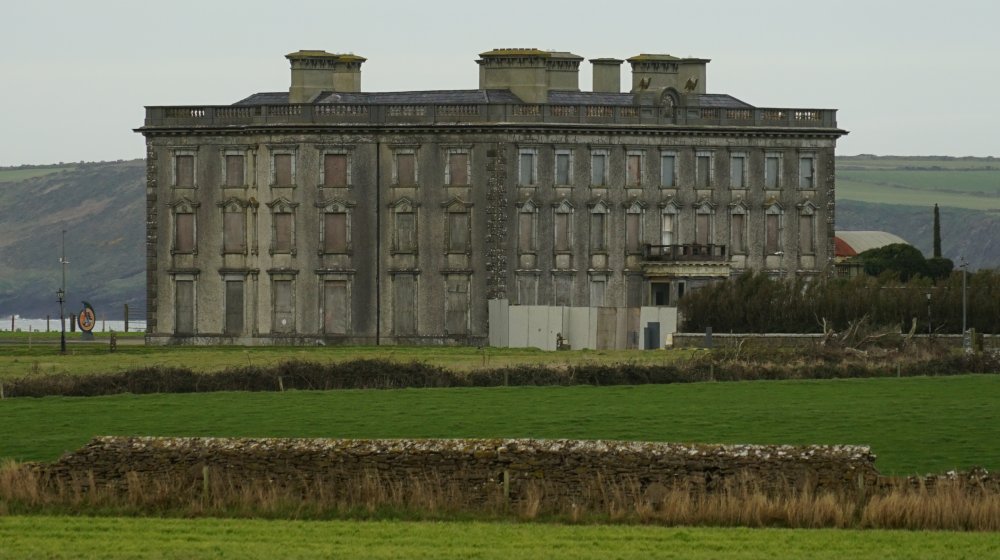 Shutterstock
Ireland is full of haunted places – from haunted castles to eerie rivers, ghostly cemeteries, and a cursed military fort. But none of them are as haunted as Loftus Hall, deemed by many as Ireland's most haunted house. It's so haunted, in fact, that according to its website, the devil himself once visited it.
The house was built in 1170 in Wexford, Ireland, and chilling tales of its past have been told for centuries, catching the attention of paranormal investigators from around the world. Since 2012, the 22-room estate has been open to adventurous tourists seeking to uncover the dark mysteries the massive mansion holds deep within its walls.
This past week, the country's most haunted house was recently listed on the market for $3 million, according to the New York Post. However, prospective buyers of the large estate might want to learn more about its dark history before purchasing it.
A visit from the devil
Shutterstock
As told on the official Loftus Hall website, the mansion is known for a particular legend about the devil visiting the estate in the 1700s. The story goes that a mysterious stranger came to the house one stormy evening, and owners Lord and Lady Tottenham invited him inside. The stranger joined the two owners and their daughter, Lady Anne, for an innocent card game. He seemed normal enough to them until Lady Anne went to pick up a card that fell underneath the table to discover the stranger's feet were hooves, a telltale sign of Satan. The "devil" disappeared into the night, and Lady Anne went crazy from the encounter, locking herself in her room and dying there alone. Lady Anne is said to haunt Loftus Hall, along with an even darker entity that some believe to be the devil coming back for another visit.
Aside from that main story, other events have occurred on the property that could lend to its haunting, including an attack during the Irish Confederate Wars in 1962 and an infant's skeleton found in the walls during a renovation, according to Smithsonian Magazine. 
"Many have said there are certain areas of the Hall, its atmosphere, the temperature and the general feeling of unease," the home's most current owners, brothers Aidan and Shane Quigley, told the Irish Mirror. "Many people have seen things that have left them wondering."
Whoever purchases Loftus Hall will most certainly be getting a historic home, but as Ireland's most haunted house, it begs the question of whether the price is worth it.