Kids' Movies Based On Very Adult Stories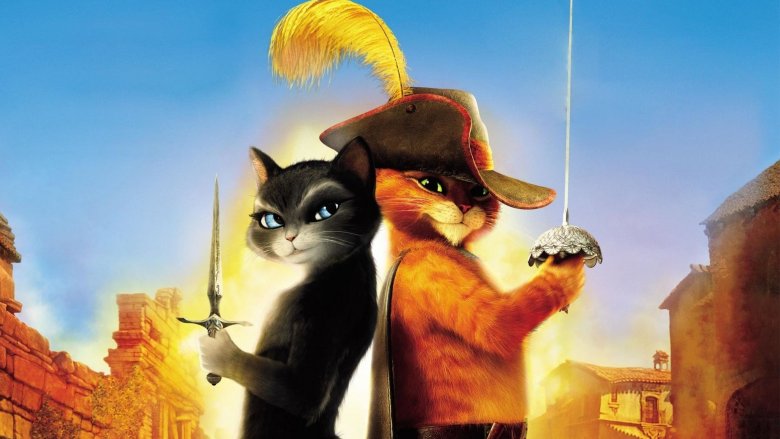 To say that today's kids are coddled and sheltered from the realities of the world is a bit of an understatement. As parents, we do tend to gravitate toward kids stories and entertainment that make the world look like a soft and fluffy place, free from corruption and danger. But that's sort of a modern development and c'mon, parents, we're missing out on that golden opportunity of the past, you know, the one where you can control your kids' behavior by telling them the boogeyman likes to eat naughty children. (Just kidding! No one wants to go back to the days when we terrified our children into submission hahaha of course we don't.)
But there was a time not long ago when most children's literature was dark and scary. And adult literature has always included stories of death, horror, and unspeakable evil and sometimes, these very adult stories and these very adult but for-some-reason-written-for-children-anyway stories reach the mainstream, and someone gets the bright idea to make them into movies. And because we know how much you love dark and scary and inappropriate-for-children stories, here's a collection of some of the movies you loved as a kid and/or your kids love today, and the freak shows of literature they came from.
The story of Snow White featured entrails and torture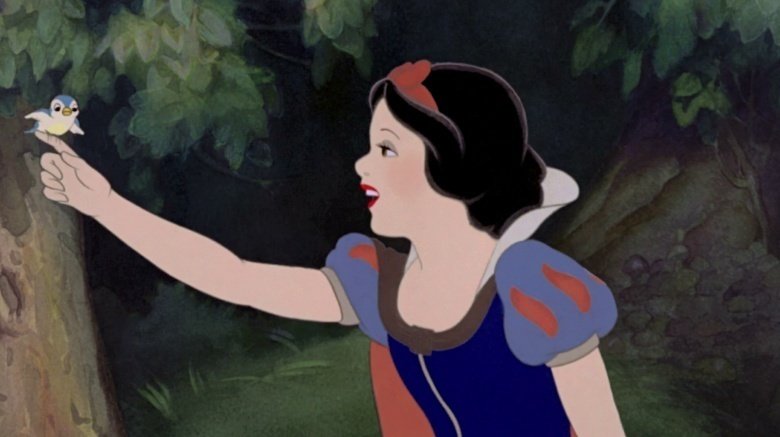 Okay so leaving aside the part where Snow White was actually a terrifying movie that haunted the nightmares of many a small child when it first debuted in 1937, the fairy tale it was based on is actually even more terrifying. First of all, it was a Grimm's fairy tale, and the Brothers Grimm are known for such gems as The Death of the Little Hen, The Girl Without Hands, and How Some Children Played at Slaughtering, which is a charming tale of two kids playing butcher, except they take it too far and the pretend butcher kills the pretend pig and then their mom kills the pretend butcher and meanwhile their sibling drowns in a bathtub and then their mom hangs herself and then dad comes home and dies of a broken heart. So thankfully no one has made that particular tale into a children's movie but just give Disney a few more years.
Anyway, according to Vintage News, in the original Snow White the evil queen orders a hunter to bring her Snow White's lungs and liver, but the hunter has a conscience so he brings back the lungs and liver of a boar instead. Then the queen eats the lungs and liver because she is Just. That. Evil. In the end, though, the queen gets her punishment — she's forced to wear a pair of iron shoes and dance on hot coals until she dies. Lights out, kids.
The Little Mermaid was creepy and had a crappy ending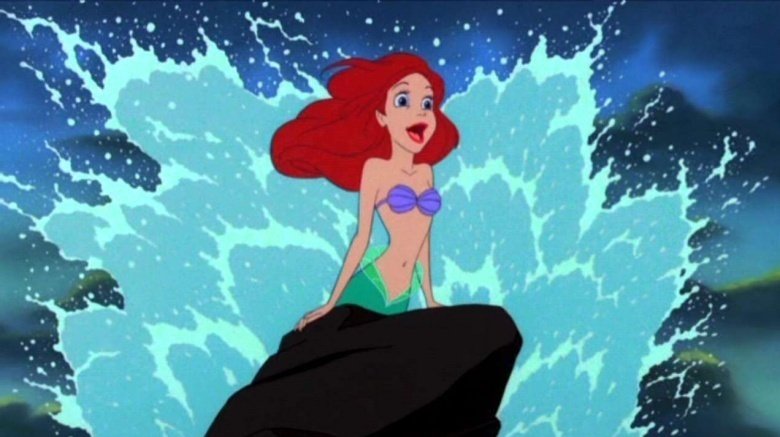 Mermaids are creepy. No matter how sweet and innocent they might look on the big screen, they are still humans from the waist up and fish from the waist down, but whatever. Disney somehow managed to totally erase the creep factor of The Little Mermaid and they did it pretty admirably when you consider how horrific the original version of the story actually is.
As Bustle notes, Disney's The Little Mermaid is based on a Hans Christian Andersen tale, and it's full of all sorts of creepy imagery. For a start, the little mermaid's sisters like to pass the time by luring sailors to their deaths, and also mermaids don't have souls so if they die they just disintegrate into the ocean and are gone forever. And the prince, who is the subject of our heroine's affection, is patronizing and creepy and doesn't actually marry her in the end. And we'd be tempted to say "Well, she's better off without that jerk," but in this version no marriage means death and disintegration. To save herself, the little mermaid could kill the prince, but for some reason she loves the creep so she refuses.
Andersen evidently decided to spare us from having to watch the little mermaid disintegrate, though, so instead he doomed her to flying around the world as some weird fairy thing for hundreds of years because that makes tons of logical sense. Thanks for the warm-fuzzies, Hans.
Spoiler alert: Quasimodo doesn't get the girl in the original version either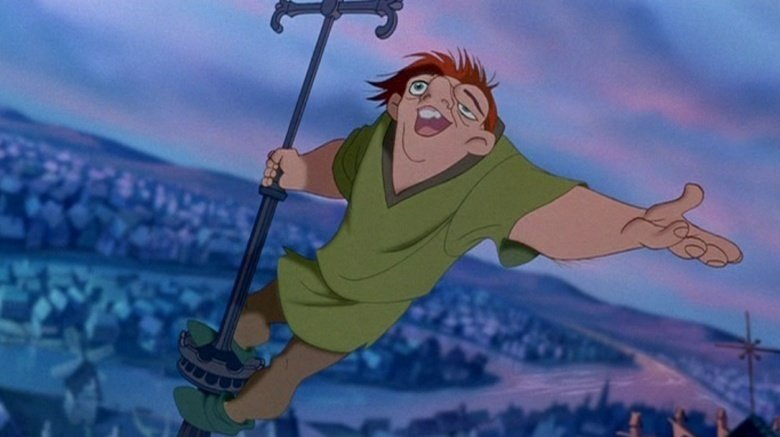 Disney's Hunchback of Notre Dame is a heartwarming story with a hero we can all love who doesn't get the girl but does win the love and acceptance of the citizens of Notre Dame, which is basically Disney saying that only handsome men and beautiful women can find true love but that's okay because you should just be happy if people are nice to you. Still, the Disney story is a pretty tame version of the original, which was a 19th-century French novel with a violent and tragic ending.
According to Britannica, in the original story, Quasimodo falls for the beautiful Esmeralda just like he does in the Disney version, but the evil Frollo kills Esmeralda's true, non-hunchbacked love Phoebus and then Esmeralda herself gets arrested for Phoebus' death. Quasimodo bravely tries to save her from the gallows but alas, this ain't no Disney film. Esmeralda is hanged and Quasimodo cries in despair, "There is all I loved."
Also, there are no adorable living gargoyles so unless you enjoy death and despair and a romping tale of the social rejection of disabled people, you should totally just give this one a pass.
The Snow Queen isn't called Elsa and she doesn't sing a triumphant song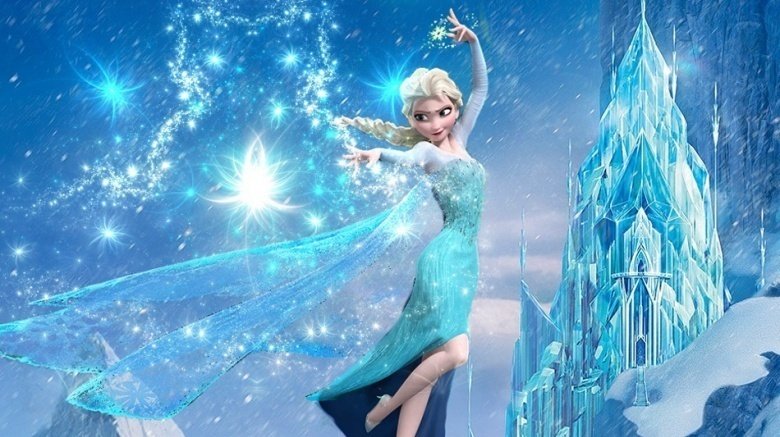 Frozen doesn't really resemble the story it was based on, and it's a good thing, too, because if it did then there wouldn't be seven million Elsas roaming the suburbs every Halloween and about a dozen renditions of "Let it Go" in every school talent show. Wait, that's a good thing?
Anyway, we're not here to have an existential discussion about whether society is better off with a not-evil ice queen, so we'll just say that Frozen was definitely not the same as The Snow Queen, which was the original Hans Christian Andersen story. According to Odyssey, in the original a troll breaks a magic mirror, which permanently impales a boy named Kai and makes it so he can only see the worst in everything. And then for some nonsensical reason the boy meets up with the Snow Queen, who is not a lovely blonde ballad-singing lady in a frosty blue dress, but a bearskin-clad enchantress who makes him forget his home and his family.
It's not all bad, though. Kai's sister goes after him and eventually finds him nearly frozen in the Snow Queen's castle. When she weeps over him, her love melts his frozen heart and the magic mirror fragments fall out and then they live happily ever after. So hey, against some of the other freak show stories people used to write for kids, this one is not all bad.
A heartwarming kids' movie about the execution of an entire family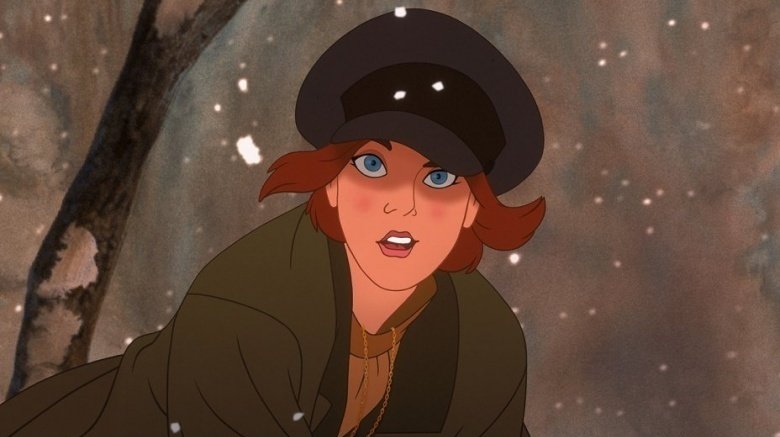 So at some point during the 1990s some entertainment executive or another said to a room full of other entertainment executives, "Hey, do you know what would make an awesome children's movie? A story about an entire family who gets brutally executed in their own cellar." Okay, so that's probably not how it went down, but still, it takes some pretty bold leaps of imagination to get from an execution in a cellar to a heartwarming children's movie.
The 1997 film Anastasia wasn't a Disney film because even Disney knew better than to go anywhere near that storyline. But at least filmmakers skipped over the whole execution thing and just made it a siege and a head injury instead. After that the story veers off in the same direction as a lot of Anastasia Romanov theories — she survives the Russian Revolution and lives happily ever after with (of course) her one true love because before 2013 or so happily ever after for princesses didn't happen unless some guy was involved.
In the real story, the Romanovs were captured by rebels and held as prisoners in their own home for months. At some point there was a rumor about a plot to rescue them and return the tsar to the throne, so their captors got worried and figured they'd better send everyone down to the cellar and shoot them. According to the story, Anastasia was holding her pet dog when she died.
Sleeping Victim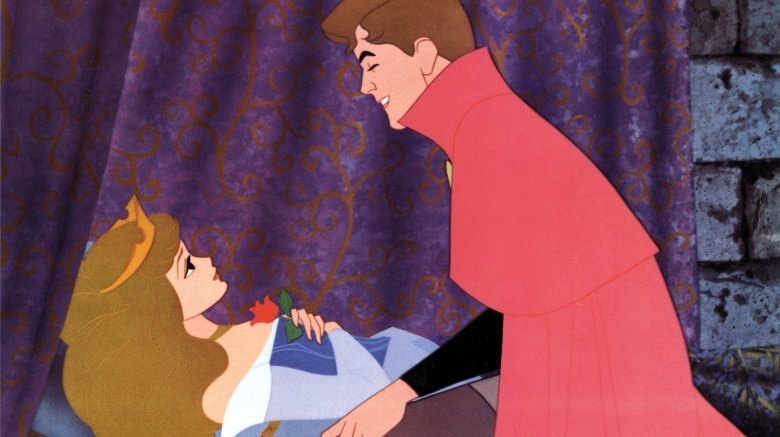 Like Snow White, Sleeping Beauty is a beloved children's classic featuring a curse, an antagonist of pure evil, and lots of singing. In the end the princess marries her one true love because princesses can only live happily ever after if they get married and become subservient second-class citizens with a one in three chance of dying in childbirth.
Anyway, "Sun, Moon, and Talia" was written in the 1300s and is basically a tale of some creepy dude taking advantage of an incapacitated young woman. In fact, you could just set this in modern America and have the spindle that sends the princess into her everlasting sleep be a martini with a roofie in it because that's pretty much how the story goes.
A king finds the sleeping princess alone in a house and he "lift[s] her in his arms" and "gather[s] the first fruits of love," which is a pretty sweet and flowery way of saying that he belongs in prison. Later, the princess gives birth to twins, wakes up, and doesn't find it at all weird that she has two babies. And here's where the story becomes spectacularly awful — the king returns and introduces himself as the father of the princess' children and she's totally cool with it.
And then the king's wife tries to eat the princess' babies, which is evidently a thing with evil queens. She's foiled, of course, and marriage and happily-ever-after ensue.
A heartwarming tale of Gestapo bunnies
Parents who took their kids to see the 1978 film Watership Down because they thought it was going to be a cute movie about fuzzy bunnies were probably mortified by what their kids ended up witnessing. Now the good news is that the filmmakers didn't actually pretend like this movie wasn't going to be violent and scary, but they did market it for children and according to the Independent the British Board of Film Classification gave it a "U" rating in the U.K., which is the equivalent of the American G rating.
The book that this movie was based on was equally dark and scary and wasn't even really aimed at a young audience. It was full of adult themes and for decades readers and reviewers have been calling it an allegory for communism and/or an allegory for religion because it's full of terrifying imagery like rabbits living under a brutal military regime, rabbits fighting each other to the death, and horribly scarred rabbits who are haunted by nightmares and visions of doom. And let's not forget the field full of blood, which is only one haunted hotel and a couple of twins removed from that one famous scene in The Shining. Whether you read the book or watched the movie there's no doubt that Watership Down was really not a story for children. On the flipside, the movie did have that whole trippy scene with the Simon and Garfunkel song, so that was cool.
Beauty and the Beast is already gross enough, but...
Really, the whole premise of Beauty and the Beast is terribly, horribly, and awfully weird and wrong. People aren't supposed to fall in love with hairy creatures with hooves and horns no matter how dapper they look in a suit. There's a word for that and let's just say it's not something you want to type into a search window, ever.
Yet somehow, Disney managed to turn this gross and disturbing storyline into a children's movie. And according to the Huffington Post, the original versions of the story (there's more than one) are way, way more twisted and weird than the one with all the talking furniture.
La Belle et le Bete was written in 1756 and includes many tired stereotypes — Beauty is beautiful, her sisters are not, and therefore Beauty is also morally superior because everyone knows that ugly people can't ever be beautiful on the inside. The story goes down in much the same way as the Disney movie except that when the Beast lets Beauty go home to visit her family her sisters try to keep her from going back not because they love and miss her but because they're hoping the Beast will become enraged and eat her. In other versions, there are ugly fairies trying to seduce handsome princes, babies getting snatched from their cribs, and troll princesses and pig kings so yeah, our Disney story is pretty tame. Still gross.
Shakespeare in the jungle
The 1967 Disney film The Jungle Book features singing, dancing monkeys and a bear wearing a coconut bra. That's some quality children's entertainment right there.
The original story was a long way off from the Disney version, though. For a start, the characters used the archaic forms of "you" (thee and thou) just like Shakespeare, which must have baffled many a child reader. The story was also violent (in the end Mowgli skins Shere Kahn and brings his hide back to the wolf pack). But it wasn't just man-on-tiger violence — it was also the violence of Mowgli's tutors, who regularly beat the crap out of him.
But that's not the biggest problem with Kipling's jungle-y tale. Kipling was a British man who was born in Colonial India, so he had messed up ideas about race and wasn't really shy about letting those messed up ideas slip into his writing. In The Jungle Book, the Indian villagers are portrayed as primitive and superstitious, and he also separately wrote a poem called "The White Man's Burden" to explain how the U.S. should really take pity on the poor Filipinos and take over their country already, so that's lovely.
The Jungle Book doesn't have a happy ending. It's really just depressing. There's no happy meeting with a lovely villager — Mowgli does go back to the man village but finds he doesn't belong there, either, and so he ends up doomed to a life in between the worlds of men and the jungle.
This sweet little kitty was a grifter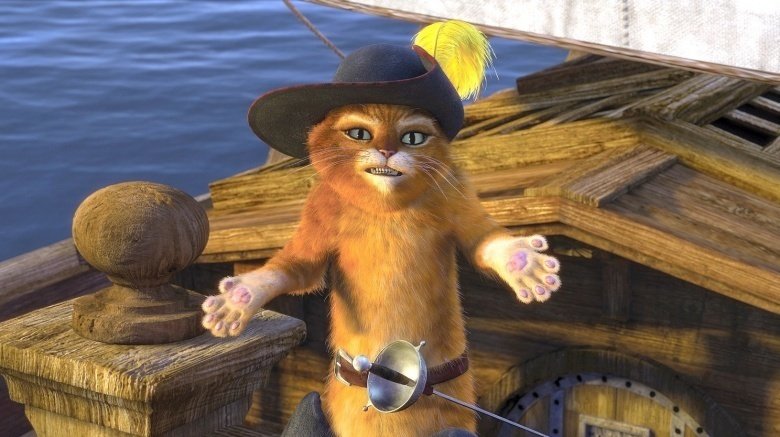 So really the only thing that's the same about Puss in Boots from the 2011 movie and Puss in Boots from the original fairy tale is that it's the story of a cat who wears a feathered hat and walks upright in a pair of shiny leather boots. In the modern version of the story, Puss drinks from saucers of milk at the pub, is frenemies with Humpty Dumpty, tries to steal the goose that lays the golden eggs, and gets tangled up with Jack and Jill, who are actually weird thugs who commit crimes while having Tarantino-esque conversations about parenthood.
In the original fairy tale, Puss in Boots' owner is an impoverished young man who decides he's going to have to eat his cat and make a muff out of his skin. The cat, who for some reason can talk and walk upright, would prefer not to be eaten so instead he offers to help his master improve his situation. But instead of going into the entertainment business (because talking, walking cat) he instead goes out and lies, cheats, and steals his way through a series of challenges until lo, his master ends up married to a princess because that's how fairy tales always end, except for the ones where everyone dies.
So the moral of this story, kids, is that lying will get you everywhere and cheating is a totally acceptable way to get what you want. The end.
Something inappropriately wicked
The title of Something Wicked This Way Comes by itself ought to tell you something about this story, which was originally a Ray Bradbury novel but was made into a kids' film in 1983 by, you guessed it, Disney. Yes, Disney. Forcing awkward conversations and terrifying small children since 1937.
There really wasn't too much effort made to tone down the creepiness of the Something Wicked movie, either, which is about an evil carnival that sets up in the hometown of our two protagonists — Jim Nightshade and Will Halloway — and then proceeds to do lots of extra-super evil things to the townspeople. Note to readers: When a carnie who calls himself "Mr. Dark" promises you eternal youth in exchange for your soul, tell him thanks but no thanks.
The screenplay for the Disney version was actually written by Ray Bradbury, so it didn't diverge too far from the original text. It's a real good vs. evil story with a lot of adult undertones, like the struggle of Will's father to come to terms with his advancing age, the corrupting power of fear, and selfishness as the root of human cruelty and unhappiness. And just in case the young audience's head wasn't already spinning from all the literary themes, there are also a slew of terrifying elements and characters like a carousel that makes you age forward or backward depending which way you ride it, a "dust witch" and a creepily thin creature simply known as "the skeleton." Sleep tight, children.