Wondering Why Led Zeppelin Broke Up? This Was The True Cause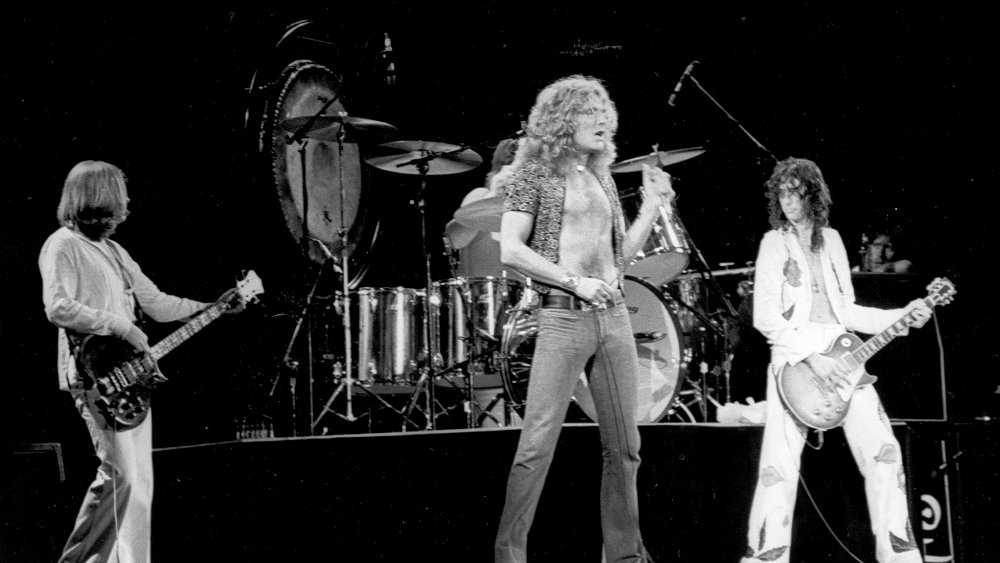 Larry Hulst/Getty Images
A person rifling through the pages of The Spokesman-Review on December 6th 1980 would find in bold "Rock Group Led Zeppelin Disbands." As it was only the eighties, it took two days for the news to travel from a press release in London to a write up in the Pacific Northwest. Rumors, however, of Led Zeppelin's disbandment had been circulating for a couple months already, springing from the death of their drummer John Bonham.
In September 1980, John Bonham had been on an epic twelve-hour bender, with the website johnbonham.co.uk tallying his total consumption at 40-units of vodka, which amounts to 400 milliliters of hard alcohol. The comparison the website gives is that the UK's recommended maximum intake for one day only extends to 3-4 units. He fell asleep and drowned in his own vomit.
The band immediately canceled their North American tour, but as The Spokesman-Review comments, more rumors of a replacement drummer a la The Who after Keith Moon's passing floated through the fanbase. Such rumors were squashed however with the press release given on December 4th 1980:
"We wish it to be known, that the loss of our dear friend and the deep respect we have for his family, together with the deep sense of undivided harmony felt by ourselves and our manager, have led us to decide that we could not continue as we were."
- LED ZEPPELIN
"Led Zeppelin are over!"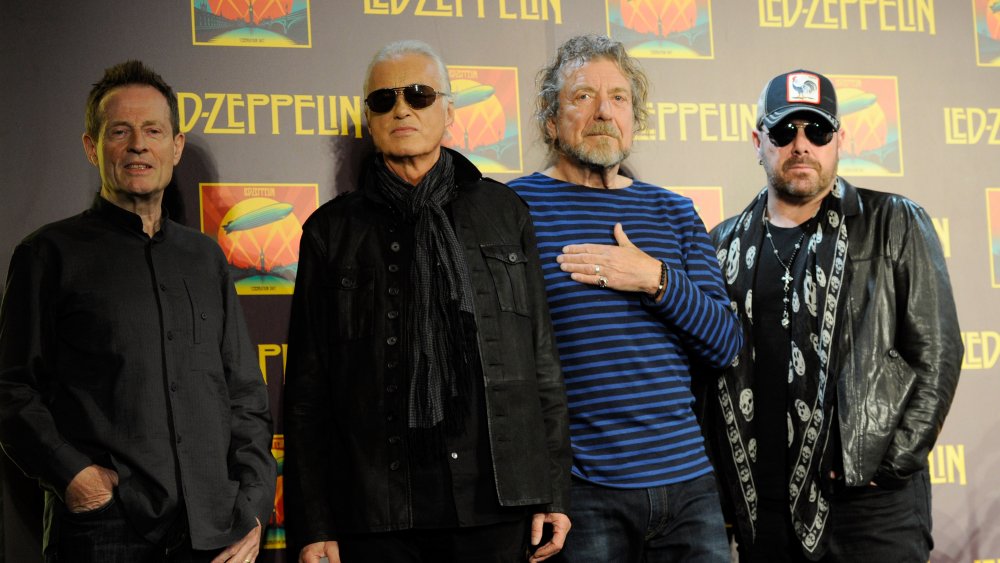 Kevin Mazur/Getty Images
The last forty years have seen a lot of fans holding their breath for Led Zeppelin to get back together. And considering how big the band were and how many other big bands end up reuniting, it's not a particularly unreasonable wish. However, the odds of their reuniting are low, so low that there was a false story spread that Robert Plant had ripped up a $800 million check that Richard Branson would've signed on the condition of the group for a 35-show, three city tour.
They did make a couple of half-hearted attempts at reunion shows though. As a throwaway remark on AllMusic's biography of Jimmy Page notes, their 1985 show was "an incredibly under-rehearsed, sloppy performance," which they followed up with a show in 1988 and "yet again performed another mistake-filled mini set." Third time lucky though for in their final reunited show in 2007, they rock so well the consensus was summed up by the Courier Press: "After that performance, Led Zeppelin really must go on tour."
But they didn't. However in 2008, the BBC reported that Jimmy Page, John Paul Jones, and Jason Bonham had hit the studio... without Robert Plant who seemed set to continue with his own work. Those plans fell through though and now as Jimmy Page's manager, Peter Mensch, told musicradar: "Led Zeppelin are over! If you didn't see them in 2007, you missed them. It's done. I can't be any clearer than that."