How Katheryn Winnick Really Feels About Her Character In Vikings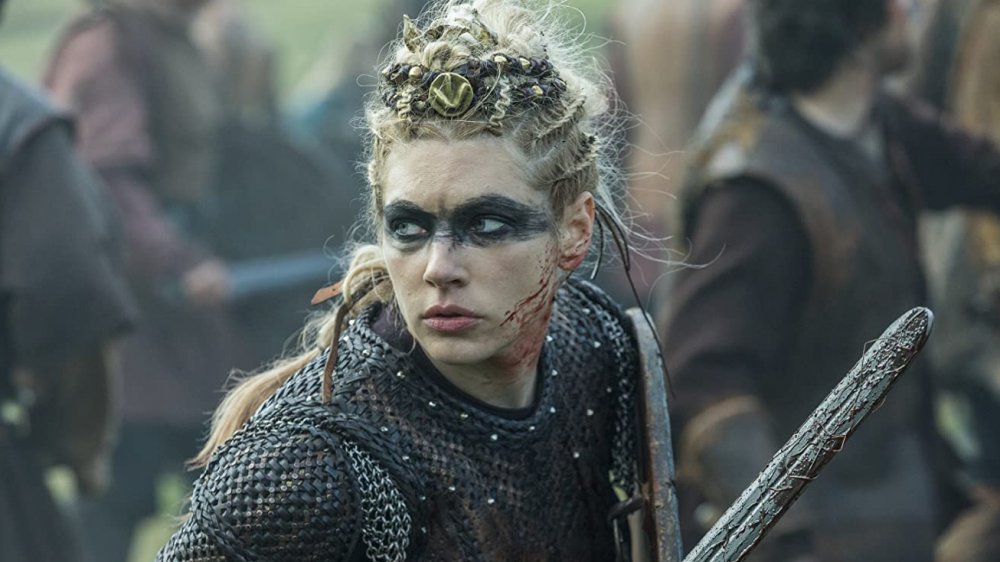 Vikings has been a massive success story for History Channel. Even when the saga of Ragnar Lothbrok (Travis Fimmel) and his offspring is nearing its end, a spinoff called Vikings: Valhalla is already in the works, ready to give us a look at the further adventures of historical Vikings, or at least a TV show-worthy approximation. 
Ragnar and his sons might technically be at the front and center of the show, but Ragnar's first wife, Lagertha, is at least as major a Vikings character as anyone you could name. The fearless shield-maiden starts out small, but ultimately becomes the ruler of Kattegat, and fights many a battle before she (venturing into spoiler territory here, folks) dies partway through season 6 at the hands of a delirious Hvitserk (Marco Ilsø). 
Lagertha is played to great effect by Canadian actress and martial artist Katheryn Winnick, who spoke to Collider's Christina Radish about the character when the series was still young. What attracted her to the role, and how does she really perceive Lagertha? Here's how Katheryn Winnick really feels about her character in Vikings.
Katheryn Winnick thinks playing Lagertha was a wonderful challenge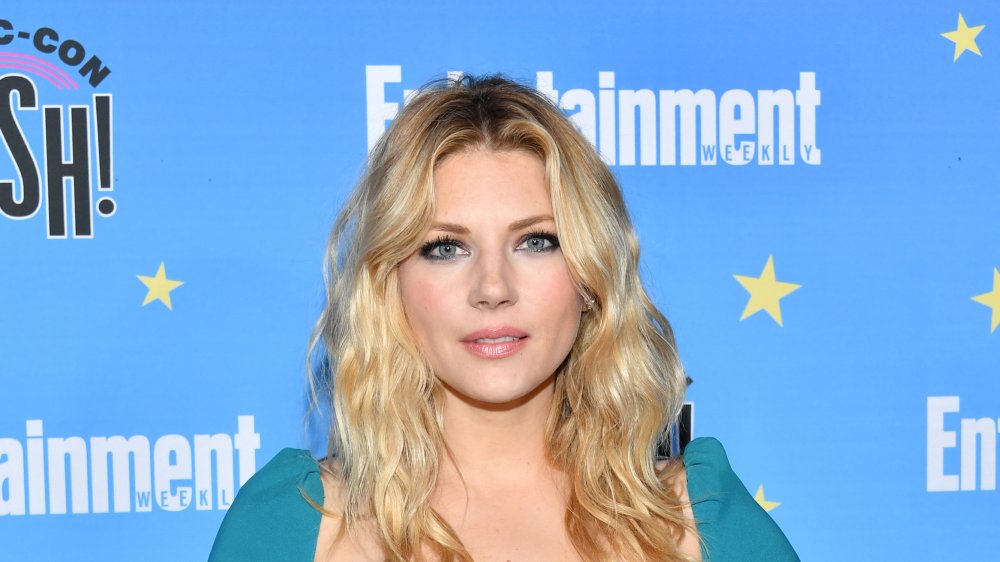 Amy Sussman/Getty Images
In her interview with Collider, Katheryn Winnick makes it clear that she's a big fan of Lagertha, and that she was fascinated by the challenge portraying a Scandinavian warrior woman presented. In fact, even before she was cast, she was so enamored with the role that she actually got a Viking costume of her own to practice that Lagertha vibe in advance. "I went to great lengths to try to do everything I could to get this role," Winnick says. "I ended up actually going to a Halloween costume store and renting a costume to try to really embody what Vikings would wear for my screen test."
Lagertha's physicality was interesting for Winnick, a real-life licensed bodyguard who has operated three martial arts schools, and has a 3rd level black belt in Tae Kwon Do, as well as a 2nd level one in karate. Of course, the sword-and-shield aspect of Viking combat was new for her, but she was up to the challenge: "I had to learn how to use my sword and shield as an extension of my arms, and an extension of me as a warrior, so that was different."
Finally, Winnick was drawn into the way Viking women were equal with the men, and the way Lagertha navigated her many conflicts and struggles. "She's a very strong woman, and she's definitely modern for her time," the actress says. We heartily concur.