The Real Reason Bill Wyman Is No Longer A Member Of The Rolling Stones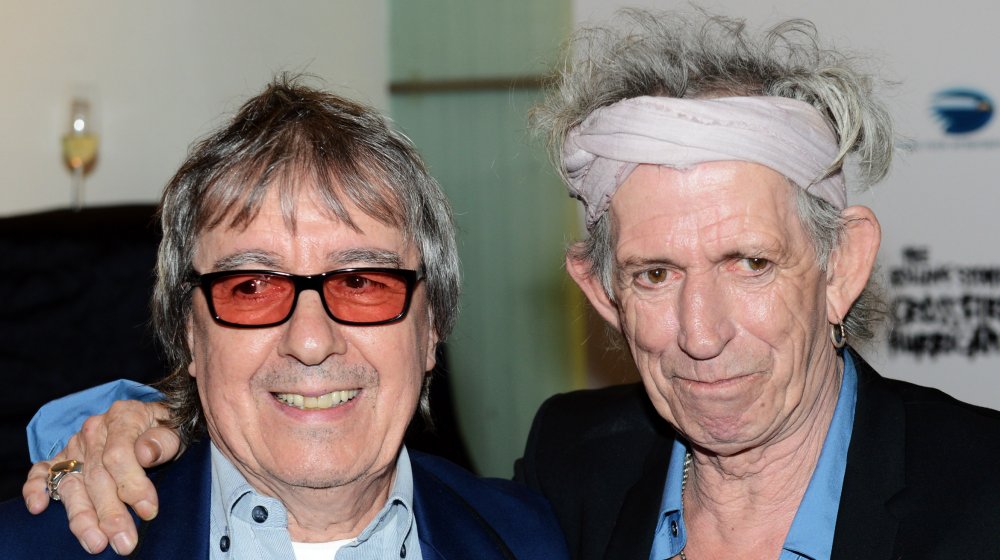 Dave J Hogan/Getty Images
The Beatles might be the most famous band in history, but when it comes to straightforward, mean, down and dirty, blues-infused rock 'n' roll, there's no topping their old rivals, the Rolling Stones. Every cog in their well-oiled machine is the absolute best one for its job. Mick Jagger might not be the world's greatest actor, but he's the quintessential rock vocalist. Few would dare challenge Keith Richards' position as one of the greatest riff masters in existence, if not the greatest one. Charlie Watts keeps the rhythm as neat and immaculate as the slick suits he's so fond of wearing, and Ronnie Wood's guitar completes the band's six-string assault.
The thing is, that's just four guys. If you look at some of the older promo pictures of the band, you'll notice that they were actually a five-piece for a huge, huge chunk of their history. Of course, the band as old as the Stones has plenty of former members, such as the little-known keyboard player Ian Stewart, and the ill-fated Brian Jones. However, the one missing Rolling Stone most people are probably familiar with is bass player Bill Wyman, a founding member who parted ways with the band in 1992. But why did he leave the successful group? Let's take a look at the real reason Bill Wyman is no longer a member of the Rolling Stones.
Bill Wyman left the Rolling Stones because he didn't want to deal with the pressure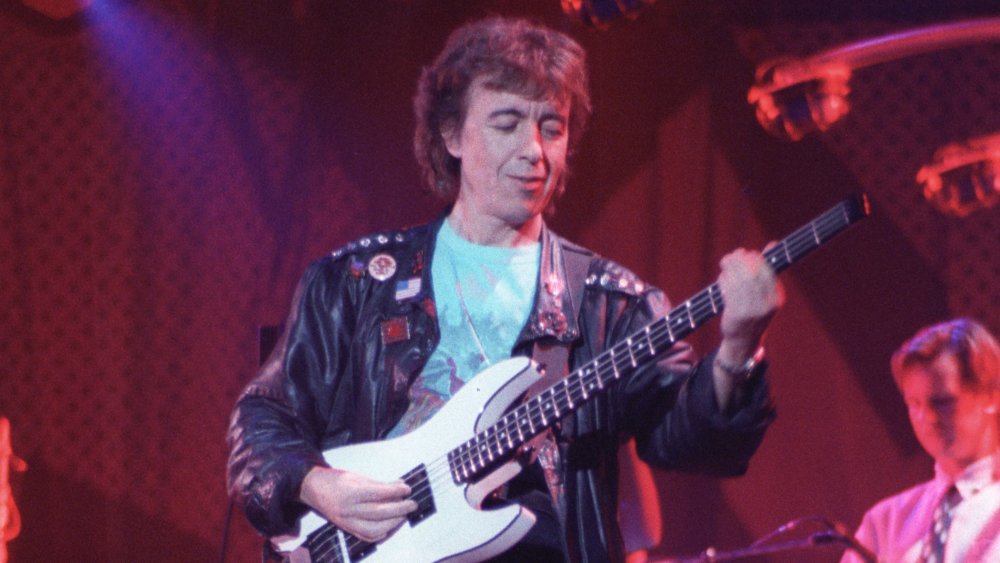 Jim Steinfeldt/Getty Images
As Dave Swanson of Ultimate Classic Rock tells us, Bill Wyman left the Rolling Stones in December 1992, after being a part of the band's first proper lineup and taking care of their bass duties for over three decades. It was his own decision, mind you. The rest of the band would very much have liked him to stay.  
It was the constant duress of being a Rolling Stone that got to Wyman. "Playing with the Stones, there was always such a lot of pressure," the bass player describes his life in the band. "The next album or single always had to be the best, or at least sell more." So, he decided that wasn't for him anymore, and walked away to have fun and live in peace. Fortunately, this didn't hurt his relationship with the remaining Stones too much. In 2008, Wyman said that he remains on good terms with his former band members, and is especially close with his longtime partner-in-rhythm, Charlie Watts.
The decision to quit the Stones might have been good for his mental well-being, but Wyman is the first to admit that it didn't do any favors to his wallet. "The big money wasn't there yet," he says. "I had a small nest egg and I can live nicely, but I can't rely on Stones royalties to support me."