The Real Reason Singer Lou Gramm Quit Foreigner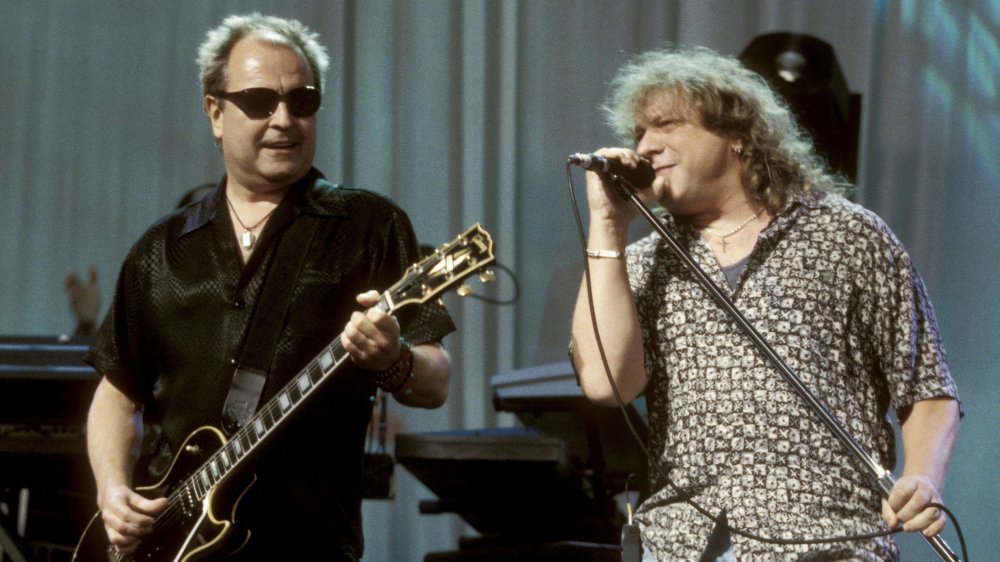 John Atashian/Getty Images
Like many bands of the '80s rock heyday, the British-American arena rockers Foreigner are not unfamiliar with multiple lineup changes. The musicians behind the massive hits "I Want to Know What Love Is," "Feels Like The First Time," and "Cold As Ice" have gone through an array of band members since the group's formation in 1976.
Although founding members like Ed Gagliardi, Dennis Elliott, and Ian McDonald have been phased out of the lineup for good, other former members have found ways to rejoin or even make some guest appearances. In a tale as old as time, core member and singer Lou Gramm left for a reason not unlike other band member departures: creative and personal differences.
According to Gramm's autobiography Juke Box Hero: My Five Decades in Rock 'n' Roll, it was in May 1990 that he announced his departure from the band due to a desire to focus on his solo career, as well as longtime creative differences with Mick Jones. Gramm went on to form the short-lived act Shadow King shortly thereafter, which only released a self-titled album in October 1991. In that same year, Gramm also penned the song "One Dream" for the release of Highlander II: The Quickening.
Gramm's reunion felt "like the first time"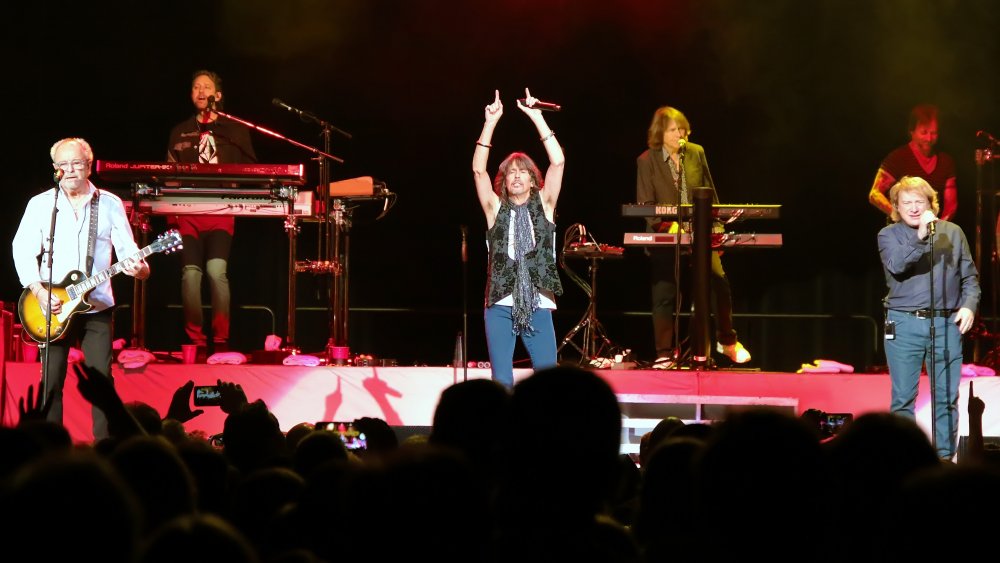 Donald Kravitz/Getty Images
During the Los Angeles riots, Gramm and Jones decided to sort out their differences, with Gramm rejoining the lineup in 1992. He contributed on the 1995 Foreigner LP Mr. Moonlight, which saw relative success in Europe despite a lackluster release in the United States, according to the Las Vegas Sun.
While Gramm left the band again in 2003 due to a desire to spend more time with his family, per WMGK, Gramm joined Foreigner for three songs during an encore at Jones Beach Theatre in New York in 2017. Although the singer finally resigned from touring in 2018, he has stated that he intends to continue to release new music promoted with occasional live performances.
"When I left Foreigner in 2003, I put together my own band and I've been playing with various versions of that band, on and off, I decided that I've been doing this for over 45 years, and we have a little one at home, and I wanted to spend time at home with [my wife] Robyn, and my baby girl's name is Luciana," the singer told WMGK of his Foreigner retirement. "[She's] a year and three months. She's a little redhead and she's feisty and sweet and so much fun to be around."