Whatever Happened To Wrigley's Doublemint Twins?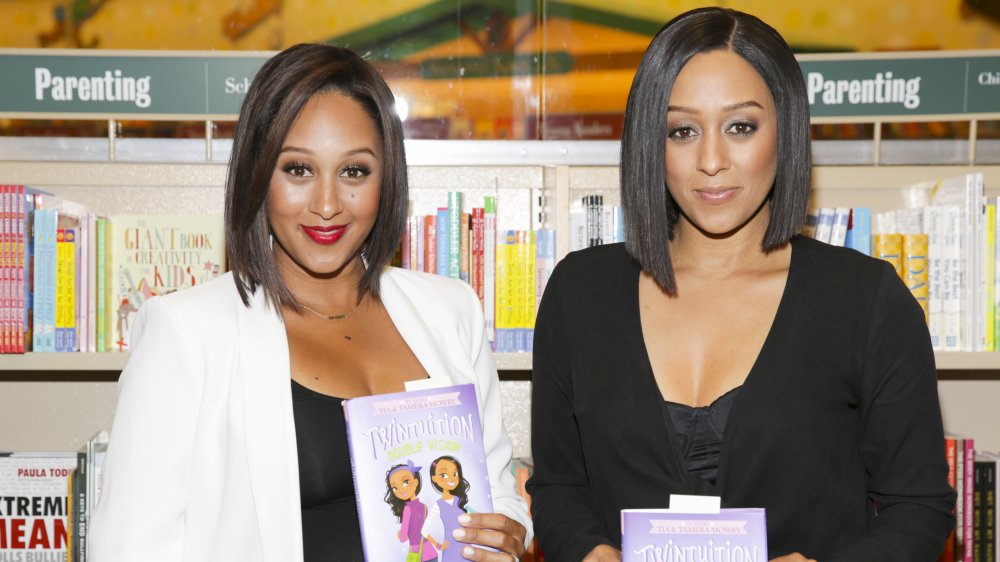 Alison Buck/Getty Images
It all started in 1939 when Wrigley's Doublemint Gum decided the best way to promote the brand was to use twins. From then on, there have been various twins hired to represent the gum, and some of the twins even became famous.
According to Delish, the first set of twins were Joan and Jane Boyd, who served as the faces of the product for four years. They were professional singers and used their mother's maiden name (their real last name was Knoerzer). According to NinjaJournalist, the Boyds' run as the Doublemint Twins ended because one of them became pregnant — the other twin couldn't star in the commercials alone.
The Boyds were followed by the Frankel twins, Jennie and Terrie, in the 1960s. Like the Boyds, they were musically inclined, explains History Daily. They quit when they turned 18, then joined the USO tour. The 1970s had the Mackrell twins, who were already the face of another brand.
By then, being the Doublemint Twins became a career stepping stone. The ads featured the Barnstable twins, who posed in Playboy, a complete departure from their wholesome Wrigley image. Liz and Jean Sagal, sisters of Married... with Children's Katey Sagal, starred in a short-lived TV show, Double Trouble, after being Doublemint Twins. And then there's Tia and Tamera Mowry, who starred in Sister, Sister and tWitches, while Brittany and Cynthia Daniel are better known as the Wakefields in the TV version of Sweet Valley High. Tia and Brittany appeared together in The Game.
The dark side of Doublemint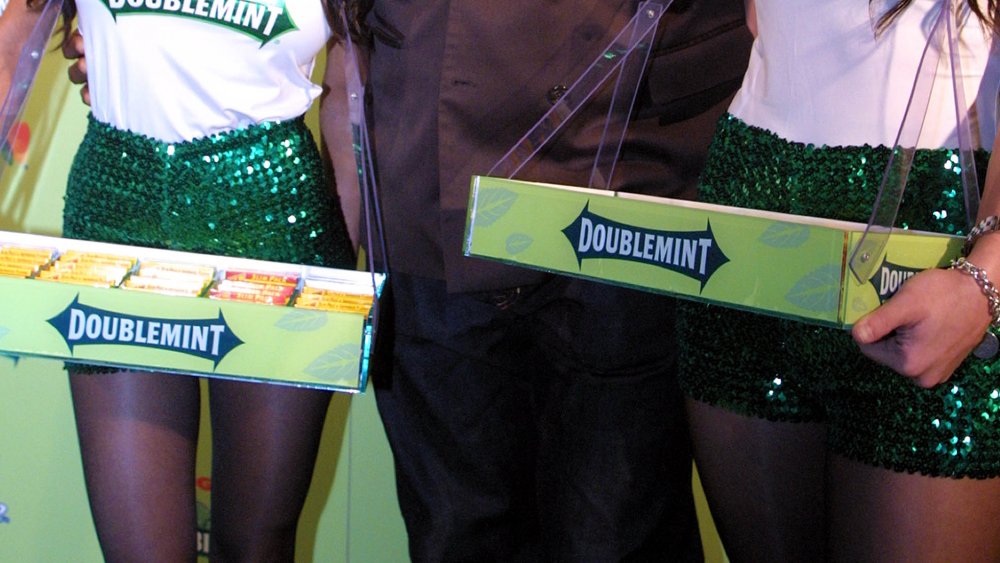 James Crump/Getty Images
But the longest-serving Doublemint Twins didn't find fame quite as enticing as the others. Linda and Lisa Yokubinas starred as the Doublemint Twins in 1985 and held the roles for 10 years, according to the Chicago Tribune. As the Doublemint Twins, they wore similar clothes, flew to Hawaii and Canada to shoot their commercials, and were the picture of happy teenagers.
But when they left the roles, things took a dark turn. Huff Post writes Linda suffered from deep anxiety, which took a toll on her relationship with her sister. The two reconciled and now live in Atlanta with their families. Linda is an interior designer while Lisa tried to pursue more acting roles.
The most recent twins, Nicole and Natalie Garza, represented the brand in 2005. Both are actresses and have appeared on several TV shows. These days, Wrigley no longer features Doublemint Twins in their advertising. So we're not going to get wholesome-looking twins saying awkward double entendres about doubling pleasures with mint gum anytime soon. Thank goodness for that.