Whatever Happened To Rasputin's Daughter Maria?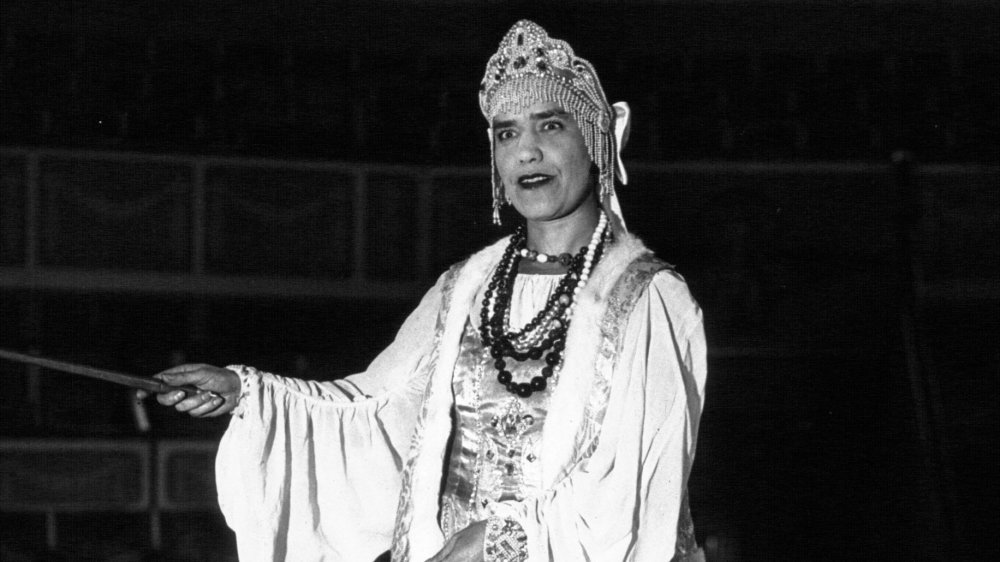 Very few figures in Russian history has fascinated people more than the enigmatic Grigori Rasputin, the mysterious healer to Russian Czar's family. So much of his life has been documented, but you don't hear much about his family. Rasputin's daughter Maria was equally as enigmatic as her father.
Maria Rasputin, born Matryona Grigorievna Rasputina, was Rasputin's first daughter and his wife, Praskovya. Maria and her two siblings grew up in Siberia, where Atlas Obscura writes, they had to endure forced prayer and fasting. After her father went to Saint Petersburg to work for the Romanov royal family, Maria and her sister Varvara moved to the capital to live with him. Their mother stayed in Siberia with their brother. According to History Daily, Maria and Varvara were meant to learn how to become society ladies.
But her father's closeness with the royal family led to his downfall and his murder. Her father planned to meet Felix Yusupov, a member of the extended royal family, for a party in December 1916. A few days later, his body was found in the Malaya Nevka River. Maria identified the body. Soon after, all supporters of the Romanovs had to flee for their lives.
She literally ran away to join the circus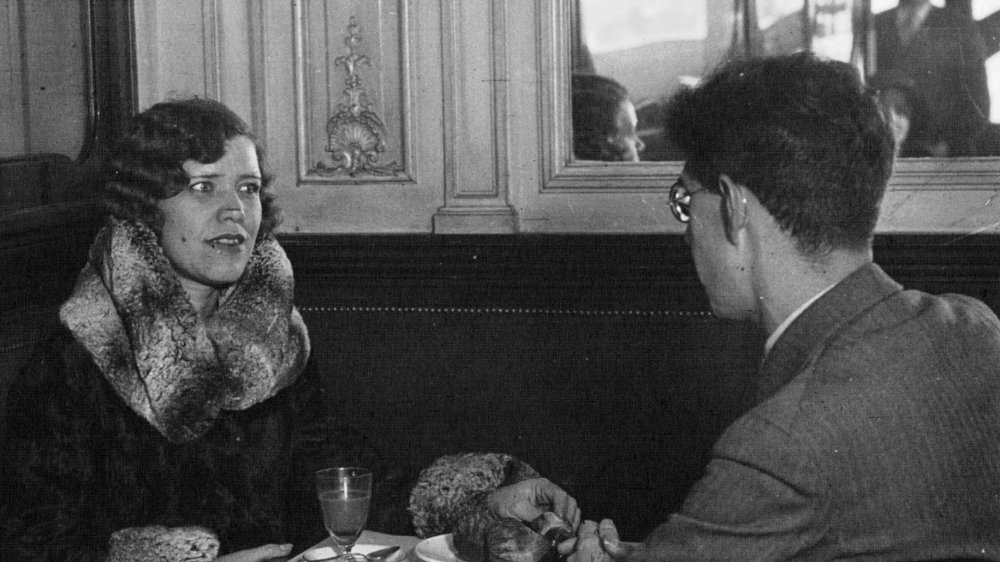 Maria married Boris Soloviev, a man whom Atlas Obscura calls "a questionable character." The couple fled to Siberia to avoid capture in Saint Petersburg. Her mother and siblings were not as lucky. Her mother and brother were sent to the gulags while her sister died in Moscow. Soloviev was her father's successor, but he also stole jewels and even defrauded prominent families by asking for money for a Romanov impostor. They bounced around European cities and Maria eventually gave birth to their two children Tatiana and Maria.
In Paris, Boris worked in a soap factory and a car wash. He died in 1926. To support her children, Maria decided to work as a cabaret dancer, per Mental Floss. By the 1930s, she joined the circus.
Maria worked as an animal trainer with the Ringling Brothers and the Barnum and Bailey circuses. She promoted herself as the daughter of the mad monk of Russia and even claimed that she performed magic to entrance the animals. Working with the circus brought her to the United States, where she would spend the rest of her life. She wrote books about her father and even married, and then divorced, again. During World War II, Maria worked as a riveter.
She continued to extoll her father in her books, though at some point she claimed to support Anastasia imposter Anna Anderson; she later recanted. Maria lived a nomadic life, moving around Europe and the US. When she died in 1977, she summed up it all up: "I have a very exciting life."