The Mystery Of Alanis Morissette's You Oughta Know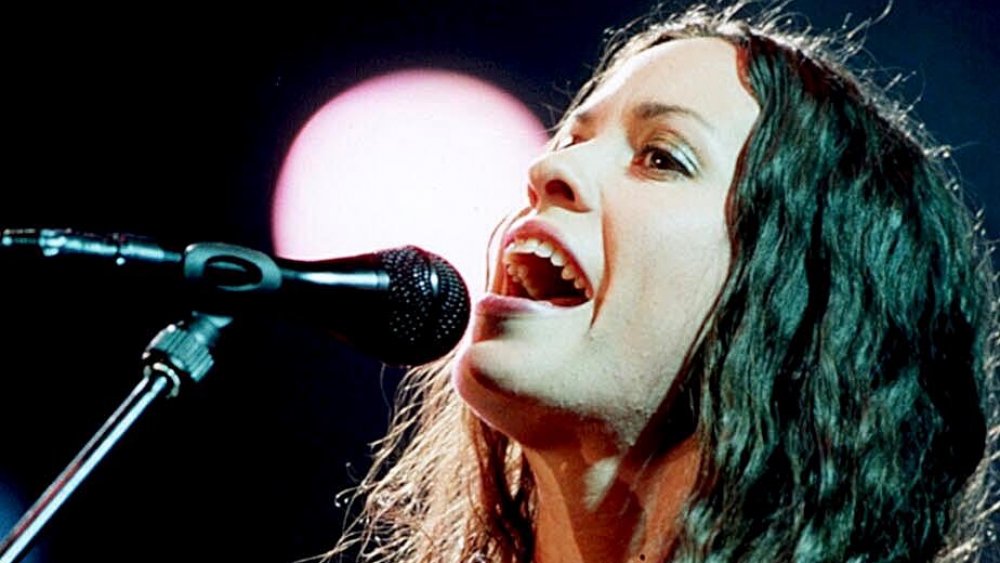 Brian Rasic/Getty Images
Alanis Morissette's scathing track "You Oughta Know" is a harsh kiss goodbye to a former flame, acknowledging that, although sex in a theater may be fun, it won't stop a toxic ex from cheating. In the 1995 smash-hit, which peaked at number 29 on the Billboard Hot 100, Morissette detailed her relationship woes, reminding a mysterious flame of the emotional scars he left behind. And although the Canadian singer-songwriter leaves no stones unturned in the song describing her ex's faults, she does leave out one identifying detail: his name. In a 1998 biography about the songwriter, Alanis says that "the truth is I am never going to tell who it was about," and, over 20 years later, she still hasn't changed her stance.
For decades, many fans have postulated that the mysterious man in the song is none other than Dave Coulier of Full House fame. In a 2013 interview with HuffPo Coulier stated that there may have been similarities between their relationship and the storyline of the song
No one 'oughta know' who the song is about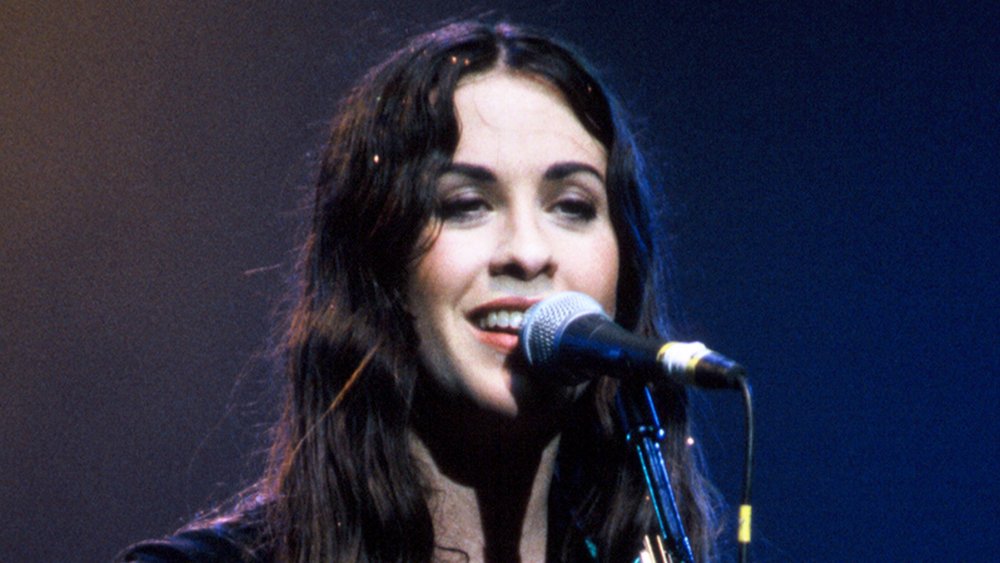 Tim Mosenfelder/Getty Images
But in 2014 he told Buzzfeed that the song definitely wasn't about him, and that Alanis told the actor "it could be a bunch of people. But you can say whatever you want."
Coulier further extrapolated on the rumor to Buzzfeed: "I never think about it. I think it's just really funny that it's become this urban legend, so many years after the fact. I dated Alanis in 1992. You know, it's just funny to be the supposed subject of that song. First of all, the guy in that song is a real (jerk), so I don't want to be that guy. Secondly, I asked Alanis, 'I'm getting calls by the media and they want to know who this guy is' ... So one time, I was doing a red carpet somewhere and [the press] just wore me down and everybody wanted to know so I said, 'Yeah, all right, I'm the guy. There I said it.' So then it became a snowball effect of, 'OH! So you are the guy!'"