The Real Reason David Coverdale Left Deep Purple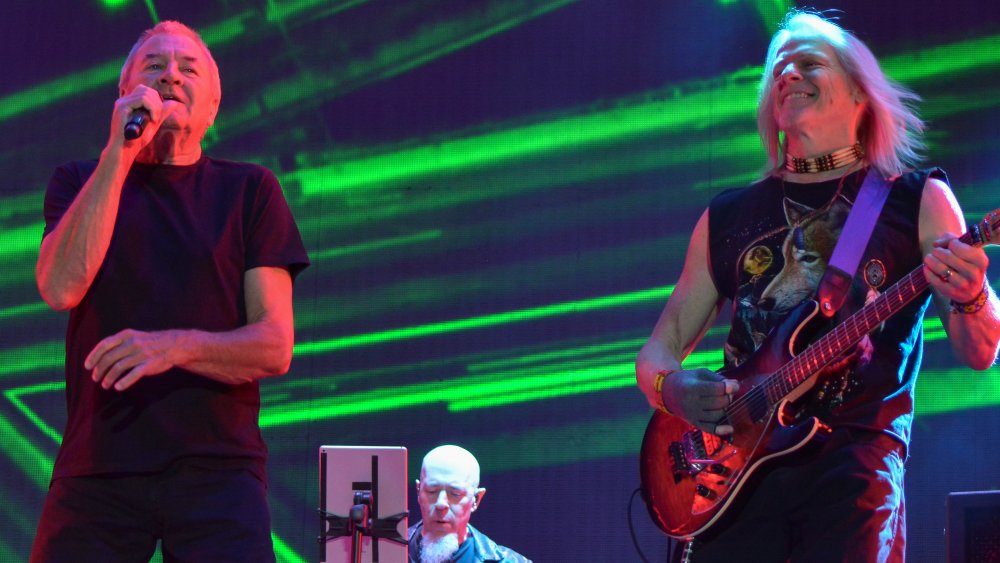 Medios Y Media/Getty Images
According to most reports, while Deep Purple singer David Coverdale left the band after three short years in 1976, the beginning of the end for Deep Purple was marked by long-standing internal issues from several members.
Coverdale, who went on to join White Snake in 1978, wasn't the first to threaten to leave the hard rock band. Singer Ian Gillian left in 1973, only to return to the band over a decade later. Bassist Roger Glover followed Gillian's lead in the same year when guitarist Ritchie Blackmore told him his services were no longer required.
According to a statement that Coverdale posted to the Forum section to White Snake's website in 2005, there were many reasons for the former singer to leave the band. While it is known that frequent turmoil between band members and rampant substance abuse plagued the musical group, Coverdale stated that he valued his "sanity" too much and was left "utterly exhausted in every possible way" after three years of playing with Deep Purple.
Coverdale felt 'Mistreated'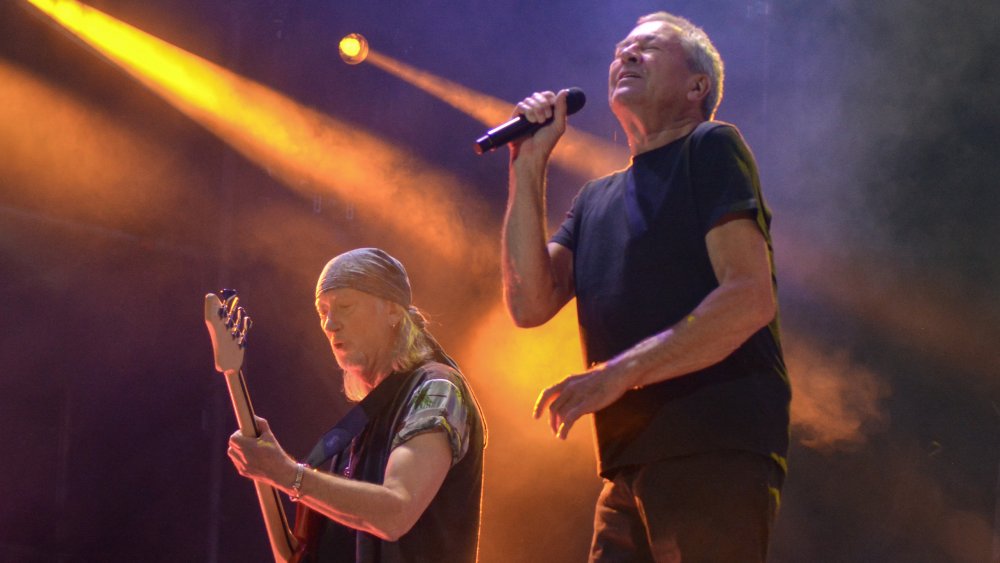 Medios Y Media/Getty Images
"There were many reasons I left the Deeps... Predominantly the cause was the substance abuse that had literally taken over the band... I can't say EVERYBODY was guilty, but, if I say who was innocent then it would obviously point at others," Coverdale wrote, according to Brave Words. "But, I was certainly a part of the unraveling of the extraordinary reputation of DP... and that is primarily why I left... I did not wish to be a part of destroying the legacy of Deep Purple ... so, I left before more damage ensued."
But while Coverdale was the band's second choice as Gillian's replacement — as Ultimate Classic Rock reports, he was second to Paul Rodgers — the band members were unimpressed with Coverdale at first sight due to another factor: his taste in fashion.
"He was wearing disastrous flares — loon pants, I think they used to call them — it was a dreadful sight," late keyboardist Jon Lord told Classic Rock magazine, as reported by Ultimate Classic Rock. "And he had this wandering eye, which we had fixed quite quickly, and he grew his hair, because he had this strange bouffant style that didn't suit him. He also had this slightly transparent caterpillar on his top lip. I said, 'There's only one f***ing mustache in this band, and it's mine!'"