The Tragic Death Of Weird Al Yankovic's Parents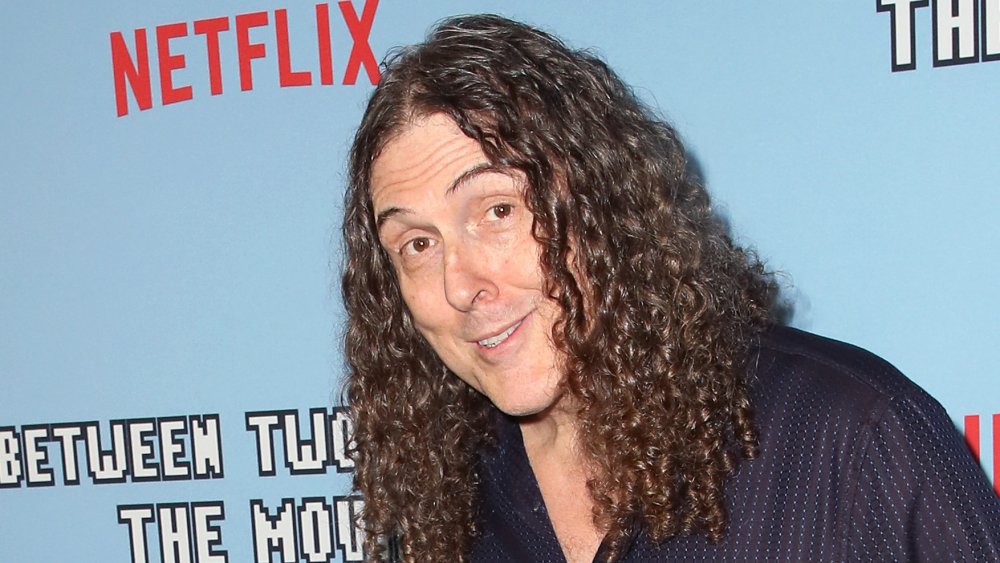 David Livingston/Getty Images
"Weird Al" Yankovic has made a career for himself making others laugh. From parody songs to comedy sketches to animation and voice work, the comedian, born Alfred Matthew Yankovic, has spent the better half of four decades inducing side-splitting chuckles from fans across the globe. But a tragic event occurred in 2004, an incident that he would later call "a horrible nightmare."
The parents of the Grammy award-winning parody artist were found dead in their quiet home in Fallbrook, California in November of that year, both victims of apparent carbon monoxide poisoning, according to the Los Angeles Times. Nick Yankovic, 86, and Mary Yankovic, 81, were discovered in the early afternoon by family members.
Neighbors interviewed by the San Diego Union-Tribune described the elderly couple as "sweethearts." "Everybody who came to the neighborhood knew Nick," said neighbor John Buehman. "They're going to be missed, big time." According to investigators, the relatives stopped by the California residence out of concern — they had not seen or heard from the Yankovics in a while. First responders found Yankovic's father in a living room chair, while his mother was lying on the bathroom floor, according to the Los Angeles Times.
He played nearly 70 shows following the incident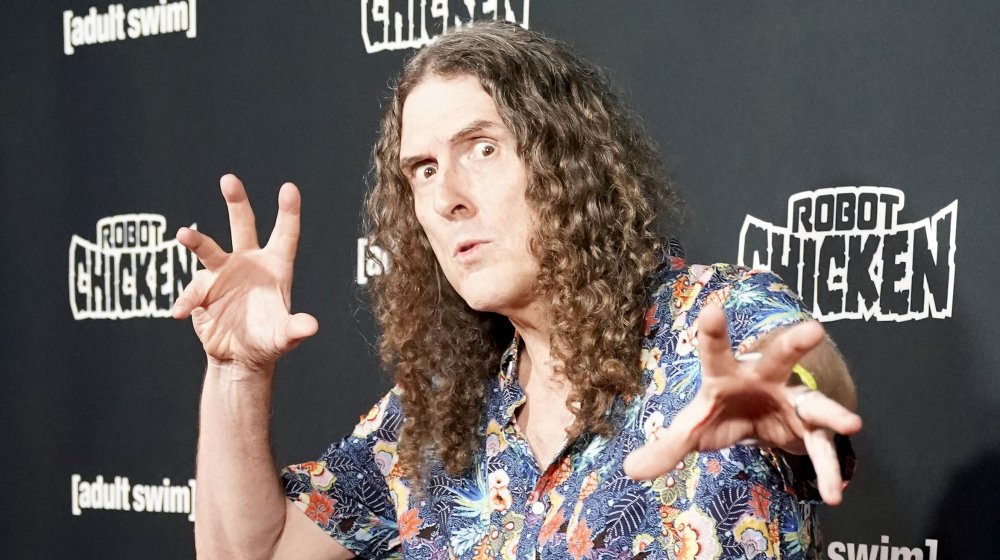 Erik Voake/Getty Images
The house was reportedly full of smoke when relatives first arrived at the scene, which investigators believed to be the result of a recently-set wood fire in the fireplace. Upon further investigation, the fireplace flue was found to be closed and carbon monoxide emissions were rampant through the house, according to a message "Weird Al" himself posted to his website.
"Needless to say, I feel pretty much the way you would expect me to feel — shocked and devastated beyond words," the musician wrote in 2004. "I loved my parents so much, and this all still seems like a horrible nightmare that I can't wake up from."
Per Wired, the son received the awful news between shows on tour. Rather than cancelling shows, however, he performed that night in Appleton, Wisconsin, and continued his tour for a string of nearly 70 tour dates. "It wound up being a good thing for me to continue working through it," Yankovic told Wired. "Because if I didn't have anything to distract me, I probably would have spiraled into an even deeper depression. For a couple of hours each night, I could go onstage and put on a big fake smile and pretend like everything was just OK."