The Real Reason Motley Crue Fired Vince Neil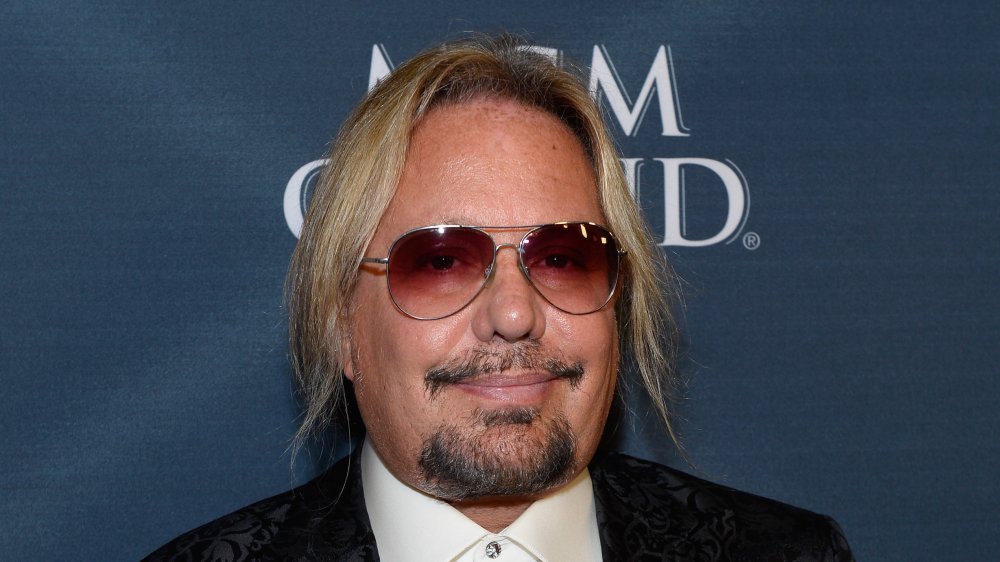 Bryan Steffy/Getty Images
Throughout its long, confusing and often chemical-fueled history, Mötley Crüe has seen more than its share of tragedy, drama and often self-inflicted trouble, and the band members have been happy to share it all with the public in their memoir-turned-Netflix movie, The Dirt. Thanks to his proclivities with heroin, Nikki Sixx famously died once (he got better). Tommy Lee's private life is full of questionable details. Crüe guitarist Mick Mars struggles with mental health issues and a painful, debilitating spinal condition called ankylosing spondylitis. And then ... there is Vince Neil. 
The singer's life has been a combination of horrifying tragedies and hedonistic debauchery, from the time he drove the car that killed the Hanoi Rocks drummer Razzle to his impressive collection of legal issues and divorces. With such a volatile life, you'd expect that Neil's professional career would also have seen its difficulties, and you'd be absolutely right. Sure, he's a famous rock star with numerous hits, and millions of sold albums under his belt, but even that hasn't always been smooth sailing for Neil. In fact, he was once even kicked out of his own band. 
Vince Neil didn't get the blues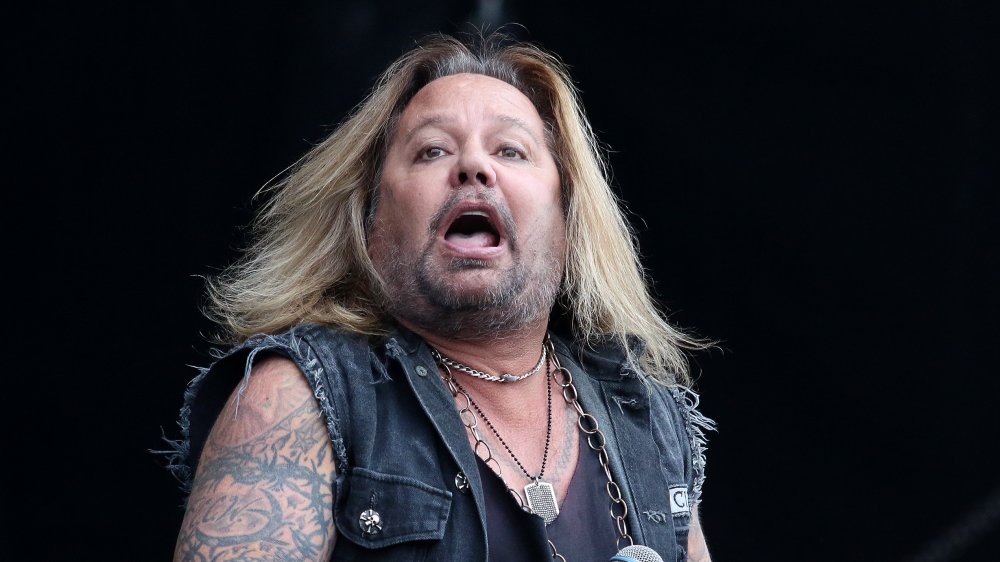 Medios Y Media/Getty Images
As Jeff Giles of Ultimate Classic Rock tells us, it was early 1992, and Mötley Crüe had just started working on their first album after the mega-success of 1989's Dr. Feelgood. Unfortunately, Nikki Sixx, Mick Mars and Tommy Lee soon became displeased with Vince Neil's perceived attitude, and on February 10, they had a band meeting that resulted in Neil getting fired. Four days later, the band released a statement that claimed that Neil had left the Crüe crew because he wanted to focus on his beloved hobby, car racing.
Neil disagreed with this narrative. In 1993, the singer spoke with the Los Angeles Times to promote his solo album, Exposed, and revealed that the main reason for his dismissal had little to do with his automotive shenanigans. According to him, he was ousted because he wasn't a blues guy, and the rest of the band very much wanted to be. "We had been rehearsing for a few months but we didn't do any recording," he said. "It just wasn't sounding good to me. I'm not a blues singer and Motley is a rock band — not a blues band. I think it's a stupid idea that will alienate the fans." 
Ultimately, Neil was correct in his anti-blues rhetoric. The new, John Corabi-fronted Mötley Crüe was a commercial disaster, and Neil ended up rejoining the band a few years down the line.