Here's Why Susan B. Anthony Was Arrested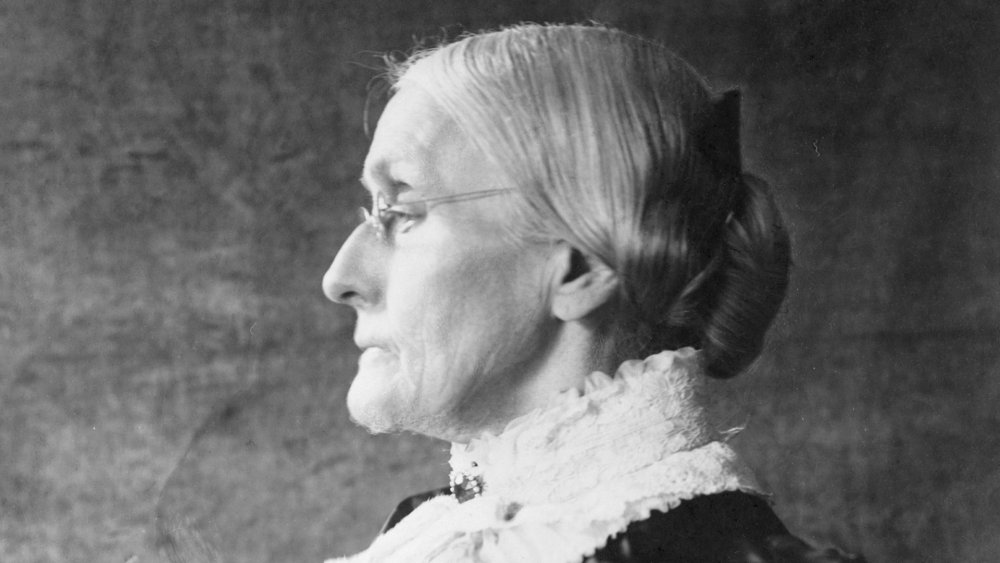 Shutterstock
In celebration of the 19th Amendment's centenary, President Donald Trump offered Susan B. Anthony a presidential pardon and supersaturated the day's quota for ironic symbolism, a noteworthy feat considering the Democratic National Convention commenced the night before. "Signing a full and complete pardon," The Guardian reported Trump saying. "She was never pardoned." The Guardian went on to suggest that Trump's pardon was a strategic move to shore up his support with women, who currently favor Biden by a margin of 56 to 42 percent.
Anthony, the founder of the National Woman Suffrage Association, would probably not appreciate President Trump's gesture. According to the records kept by the Federal Judicial Center, Anthony was arrested on November 15, 1872 for voting "without the legal right to vote in said district" on November 5 by "being then and there a person of the female sex" — she, a woman, had voted. In July 1873, the trial of the United States v. Susan B. Anthony finally ended. Judge Ward Hunt determined that Anthony would pay a fine of $100 and the costs of the prosecution.
Anthony disagreed: "May it please your honor, I shall never pay a dollar of your unjust penalty."
Hunt shrugged: "Madam, the Court will not order you committed until the fine is paid."
A deputy federal marshal was dispatched to Anthony's home, but found nothing to collect. The court decided against taking any further action.
"Failure is impossible"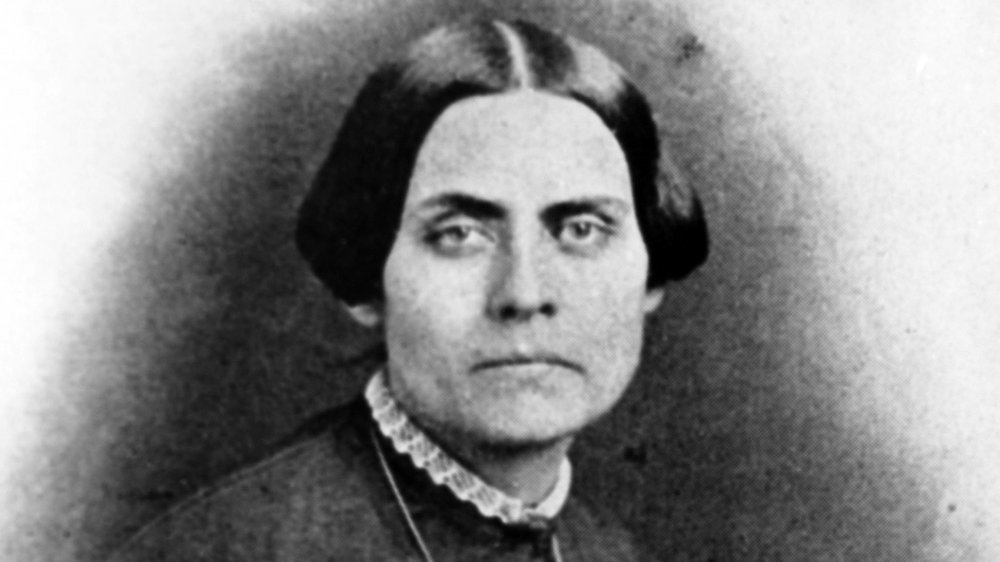 Shutterstock
Some may wonder what Anthony's strategic purpose was in voting when women didn't have the right to do so. The point, however, wasn't to vote, but to be barred from voting. Once barred, the suffragettes would sue the state for infringing on their rights. The fact that Anthony did in fact vote came as a bit of a surprise, as can almost be heard in the excitement she displays in a letter written later that day: "Well I have been & gone & done it!! — positively voted the Republican ticket ... swore my vote in at that — was registered on Friday.... then on Sunday others some 20 or thirty other women tried to register, but all save two were refused." The reason she was allowed was that the officials in charge when she registered decided that if she did vote, the onus would be on her, rather than them for refusing. 
Either way, the plan as laid out in the FJC's record was then to use the Fourteenth Amendment, which extended citizenship to Black women as well as men, in conjunction with the Fifteenth Amendment, which allowed citizens to vote regardless of "race, color, or previous condition of servitude." The Supreme Court ruled against the suffragettes, forcing them to redraw their stratagem. Instead, they pursued the course of pushing through a separate amendment guaranteeing women's right to vote, achieved with the Nineteenth Amendment, passed by Congress on June 4, 1919, and ratified August 18, 1920.