The Detail That Makes Dimebag Darrell's Death Stranger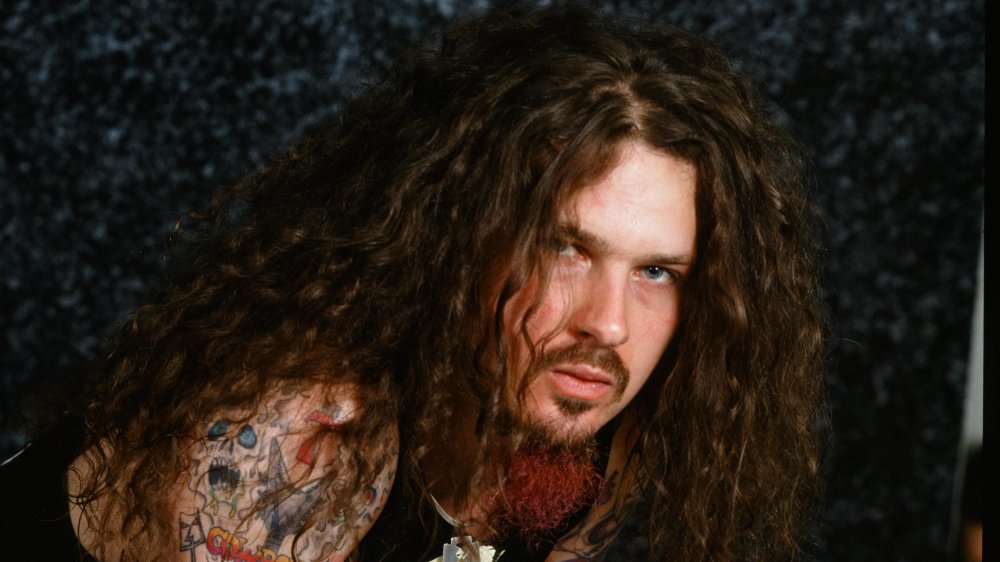 Gutchie Kojima/shinko Music/Getty Images
When you think of groove metal, you think of Pantera. The hard-hitting, aggressive, yet surprisingly technical and sophisticated group could perhaps most accurately be described by the title of their sixth album, 1992's Vulgar Display of Power. Singer Phil Anselmo could rage and roar with the best, and bassist Rex Brown and drummer Vinnie Paul Abbott were the kind of rhythm section most other metal bands could only dream of. Most metal aficionados would probably agree, however, that the heart and soul of the band was Vinnie Paul's brother, guitarist "Dimebag" Darrell Abbott. 
 "Dimebag" Darrell was a prodigal, dynamic guitar player whose six-string heroics became the integral element when the band moved from their glam metal origins to their legendary groove metal sound on their major label debut, 1990's Cowboys from Hell. Though Pantera fell apart in 2003, he continued his musical career with Damageplan, a band he formed with his brother. Unfortunately, there's no telling how far the young musician would have pushed his instrument and what exciting new genres he might have explored, because he was tragically killed by a fan. On December 8, 2004, Damageplan was playing at the Alrosa Villa in Columbus, Ohio, when a fan climbed on stage and shot "Dime" in the head, killing the 38-year-old guitarist instantly and three others in the ensuing pandemonium before being shot himself by a police officer. It's one of heavy metal's most tragic events, and there's one eerie detail that makes "Dimebag" Darrell's death even stranger. 
A deadly day for legendary musicians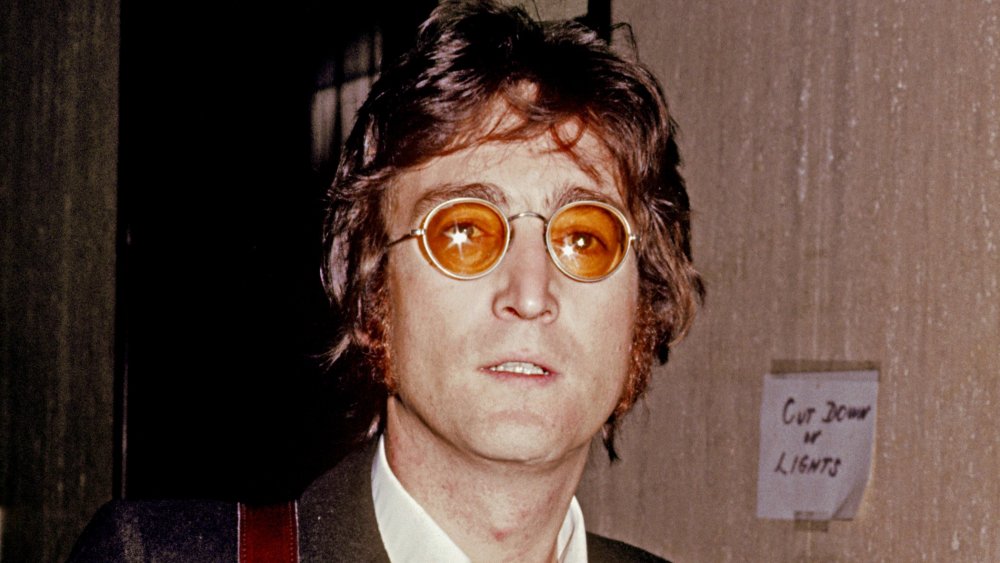 Michael Ochs Archives/Getty Images
As Peter Wilkinson of Rolling Stone tells us, it's not entirely clear why the 25-year-old Nathan Gale decided to kill "Dimebag" Darrell Abbott less than two minutes into Damageplan's first song that night. We do know, however, that he was reportedly quite unhappy about Pantera breaking up, and it's possible that he thought "Dime" was to blame. Gale kept firing into the crowd and took a hostage in an attempt to escape through the back of the club, but an officer fatally shot him with a 12-gauge shotgun before he could get away. 
The tragedy got an extra element of creepiness from the fact that it happened on December 8, 2004, which was the 24th anniversary of another gun-related death of a high-profile musician. On December 8, 1980, John Lennon was gunned down in the archway of his New York City apartment by Mark Chapman, a fan of Lennon's former band, The Beatles. Though Lennon wasn't on stage at the time, the whole "musical prodigy murdered by a gun-wielding fan of his former band on December 8" narrative of both deaths is an incredibly strange detail.