These Were Freddie Mercury's Last Words To His Assistant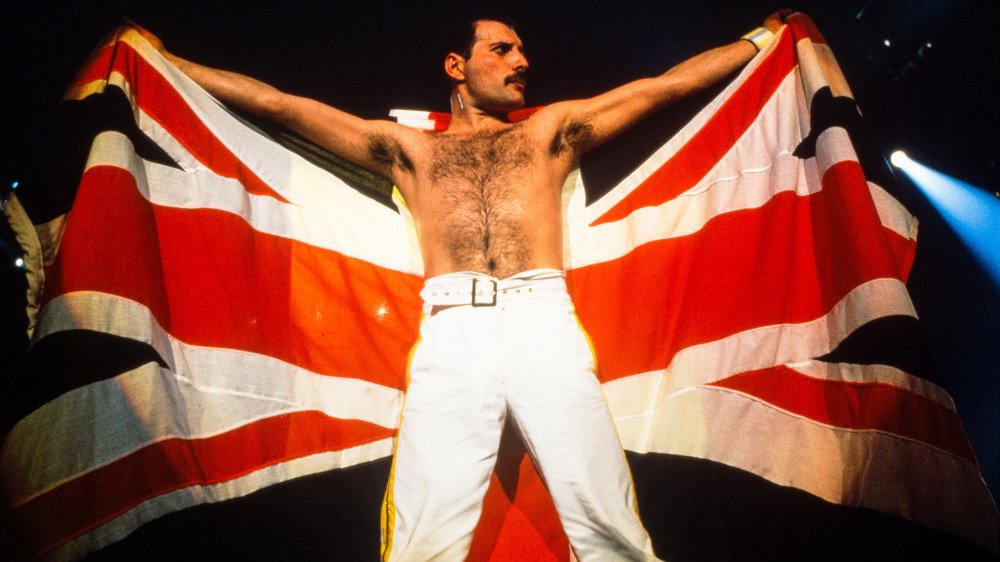 Fg/bauer-griffin/Getty Images
On Friday, November 22, 1991, Freddie Mercury met with Jim Beech, manager of Mercury's band Queen. They would compose the statement in which Mercury would announce his health struggle to the world. Then Mercury and Peter Freestone, his longtime assistant, spent their last time together.
In an interview with Vice, Peter "Phoebe" Freestone described first seeing Freddie Mercury in 1973 while working at the Royal Opera House. Freestone was having tea at Biba when Mercury walked by: "All eyes turned for some reason. I looked up and there was Freddie: long hair, fox fur jacket and black painted nails. You couldn't help but stare." 
Six years passed before they ran into each other again. Freestone was then working in the wardrobe department at the Royal Ballet when Mercury appeared with the company on October 7, 1979. Someone introduced them. Mercury asked Freestone what he did: "I explained that I looked after costumes and that was that." A week later, Queen invited him on tour with them and then, according to website for Queen: It's A Kinda Magic, Freestone became Mercury's personal assistant in 1980. Freestone remained Mercury's his close friend and confidante until the singer's death.
Made in Heaven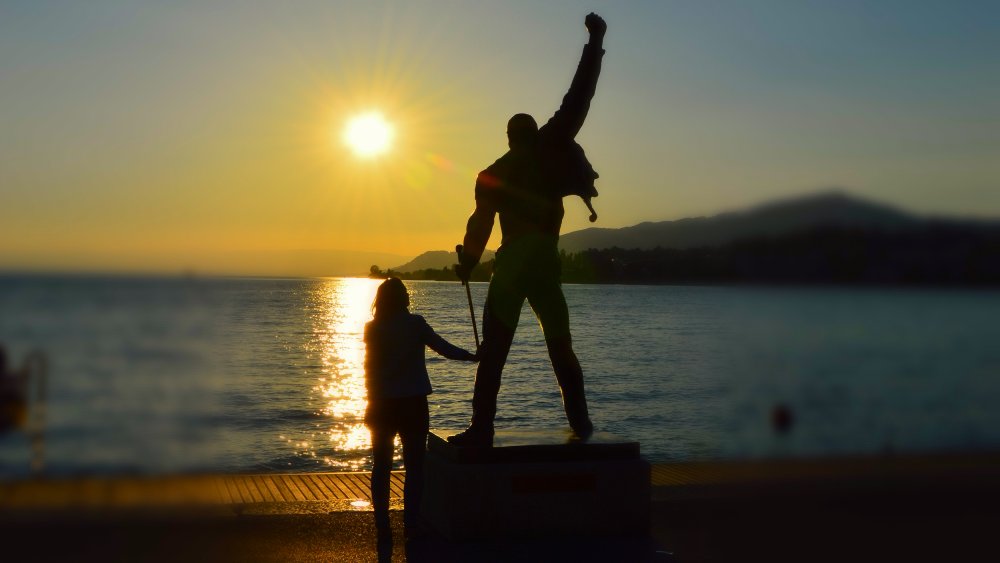 Shutterstock
Mercury shared the news of his illness with Freestone — one of the first people to know — in 1987. "My heart dropped out of my chest," Freestone remembers. "He said from then on we wouldn't talk about it anymore. As far as Freddie saw it, he had the rest of his life to live." So they carried on, together.
By November 10, Freddie Mercury had stopped taking his medication. He readied his statement. Then he went to bed. Talking to Rock and Roll Garage, Freestone explained that in that final week, to ensure someone was always with Mercury, three people — he was one — alternated nights spent watching over Freddie, who had reached the point of decline where leaving him alone could be fatal. That Friday night, it was Freestone's turn. Throughout the night, Mercury would repeatedly wake up, always to see Freestone sitting next to him, holding his hand so that he knew he was not alone. 
"One of the last things he told me, and it's one of those things I'll remember for the rest of my life, it was 'thank you.' I do not know if he said thank you for being with him that night or for the past 12 years. I do not know and I'll never know."
The next day, the statement announcing Freddie Mercury's condition was issued to the world. And the day following that, he died in his home from bronchial pneumonia due to AIDS.