The Truth About Cheap Trick's Original Lead Singer, Xeno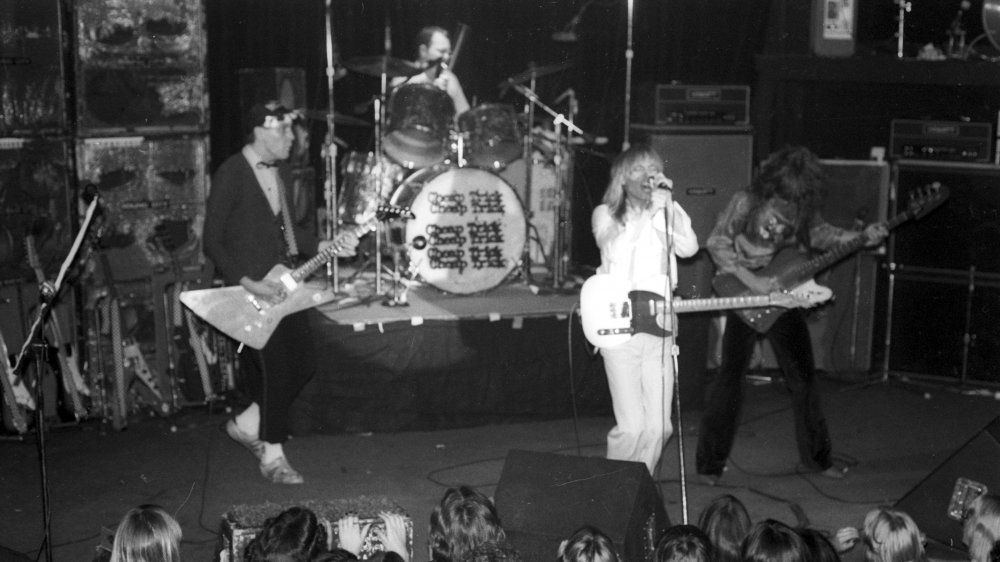 Michael Ochs Archives/Getty Images
Years before "Hello There" or "I Want You to Want Me", four young men began rehearsals in a garage. As Randy "Xeno' Hogan remembers on his website's excerpt of Reputation Is a Fragile Thing: The Story of Cheap Trick by Mike Hayes and Kevin Sharp, Rick Neilsen, the lead guitarist, began to play "this Mark Farner kind of diddly diddly guitar riff, old Grand Funk Railroad." So, he shouted at Rick "Hey, that's a cheap trick." Rick responded "Hey, that's a great name for a band." And voila, Cheap Trick was born. However, it should be noted that Blog Critics tell another story, with the name inspired by a comment by Tom Peterson, their bassist, after seeing Slade: "[They used] every cheap trick in the book." 
Cheap Trick fans may raise their eyebrows, however, at the name Xeno, considering the lead singer for every single Cheap Trick album has been Robin Zander. As with the story of the band's naming, Xeno disappears because he left the band shortly after its founding, casting him in the light of Dave Evans, the erstwhile original singer of AC/DC. True, he has enjoyed Midwestern fame with Bad Boys, whose songs such as "Private Party" and "Midnight Love" you can find with some digging. Even though Cheap Trick's success in the States has never reached the same level as theirs in Japan, the two bands aren't really comparable. Hence, why Xeno still includes "Cheap Trick" as a notable credit on his website 50 years later. 
Hello there $250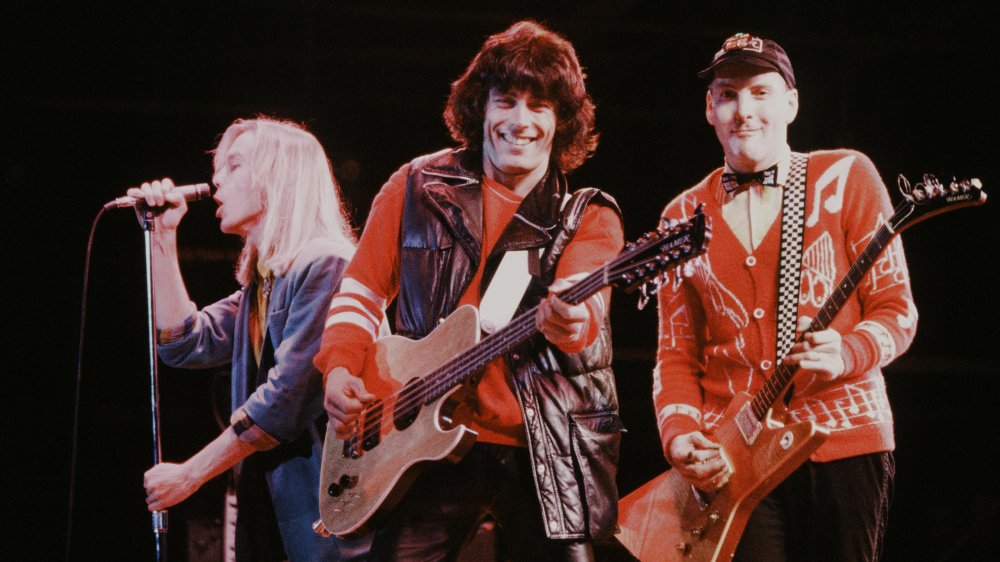 Koh Hasebe/shinko Music/Getty Images
Before guffawing too heavily over bad calls, it's important to remember that in 1973, Cheap Trick hadn't released an album and didn't look like they were necessarily heading anywhere. In OnMilwaukee, Ron Faiola describes how Cheap Trick were cashing after the then-vogue glam look. For them, this meant less over-the-top-theatrics and more "Carlos would wear all white and Xeno would wear a purple jacket with yellow bananas on it." Apparently, this was still too flamboyant for Wisconsin, as the bar manager complained there were too many gay people in the audience. 
It was during this time that Xeno met Straight Up, Minnesota's glam rock band. According to Xeno, the band wasted no time poaching Cheap Trick's singer: "They showed up in a white limo and offered me $250 a week if I joined their band, which was a lot for a 21-year-old single guy." So he left to join Straight Up for a while before staying with Bad Boys. For the fans of Cheap Trick, this wasn't a catastrophe. As The Chicago Reader quotes in an oral history of the band's early days, Lauree Rohrig, an early Cheap Trick concert goer, preferred Robin Zander: "Robin was a great replacement for Xeno. Both had long blond hair and an androgynous look, but Robin was much prettier and had a better voice." As with Pink Floyd's Bob Klose and Chris Dennis, it seems these early departures are less dramatic and more for everyone's benefit.