This Is How Lil Kim Became Too Poor To File For Bankruptcy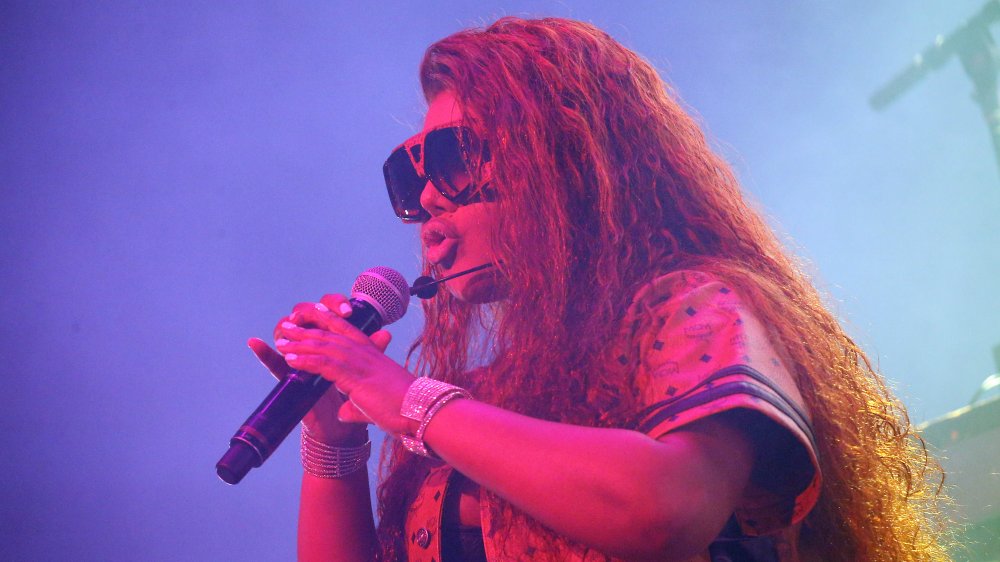 Michael Tran/Getty Images
Lil Kim wasn't lying that it's "all about the Benjamins" when the rapper filed for Chapter 13 bankruptcy in 2018, claiming at the time that she was in debt to the tune of seven figures. Although the artist now touts an estimated net worth of $500,000, Kim owed roughly $2 million on a loan for her New Jersey home, $1,845,451.74 in unpaid taxes, and $186 thousand for legal bills at the time of the filing, as reported by TMZ. The kicker: a court decided that Kim was legally too broke to qualify for Chapter 13's specific type of bankruptcy. It's true: It's possible to be too indebted to be bankrupt.
"Based upon Ms. Jones's own schedules, she is clearly ineligible to be a Chapter 13 Debtor under 11 USC 109(e) with secured and unsecured debt each exceeding $2 million," reads a United States Bankruptcy Court District of New Jersey objection to her filing, per the Jasmine Brand.
The opening bid for her mansion was $100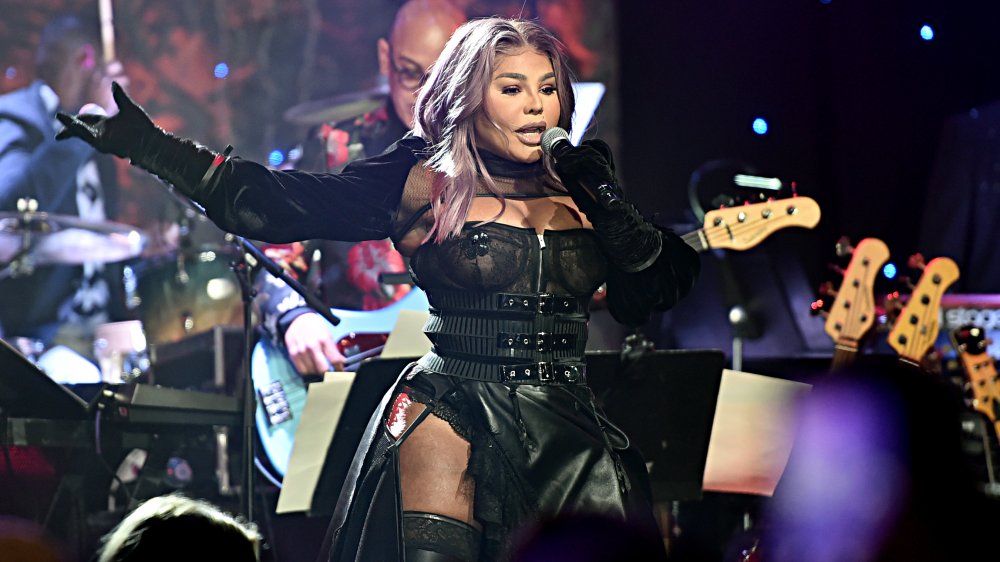 Alberto E. Rodriguez/Getty Images
Just minutes from Manhattan and located in one of the wealthiest zip codes in America — Alpine, New Jersey — it's not surprising that Kim forked over millions for her former Bergen County home. The median home value was $2.9 million. Homeowners in the area include comedian Chris Rock and President Donald Trump's adviser Kellyanne Conway.
But although the "Crush on You" singer actually paid $2.3 million for the 6,026-square-foot abode in 2002, the opening bid for the New Jersey mansion was $100 when it hit the auction block in May of 2018, per CNBC.
And while Lil Kim's (birth name Kimberly Denise Jones) net worth approached $18 million in the years before her bankruptcy filing, she struggled for years to make her mortgage payments on her Garden State home. Despite the artist's petitions, HSBC Bank initiated foreclosure on the mansion in 2010, according to NJ.com. A judge then ruled in 2017 that Kim was in default, meaning the house would be foreclosed and eventually auctioned.