What Is The Fastest Speed Limit In The World?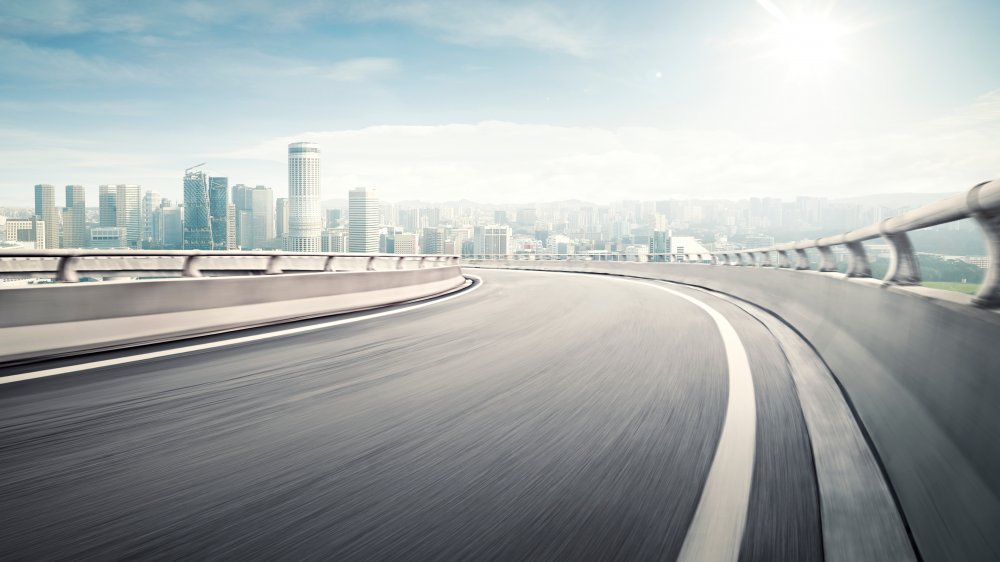 Shutterstock
When you drive, you're probably very careful about the speed limit (and you should because it's the law). But if you've ever thought of living out your NASCAR dreams ion the open road, you should do it in a place that allows for it. And no, it's nowhere in the United States.
Speed limits, of course, change depending on the roads cars are driving through. Towns mean a slower speed limit, a highway often has faster speed limits. Some countries, such as Germany and Australia, have roads where the speed limit doesn't exist, writes Vox. But outside of Germany's Autobahn, your best bet to be a speed demon is in the Middle East.
According to the Arn News Center, the United Arab Emirates recently set a speed limit for highways to 140 kilometers per hour (km/hr) to 160 km/hr. For those who don't use the metric system, that's a speed limit of 86 miles per hour (mph) to 99.4 mph. Saudi Arabia, reports Gulf News, also set a limit of 140 km/hr for its highways. Saudi Arabia dropped the speed the limit to 120 km/hr (75 mph) in some sections due to construction, per Inside Hook.
Be a speed demon somewhere else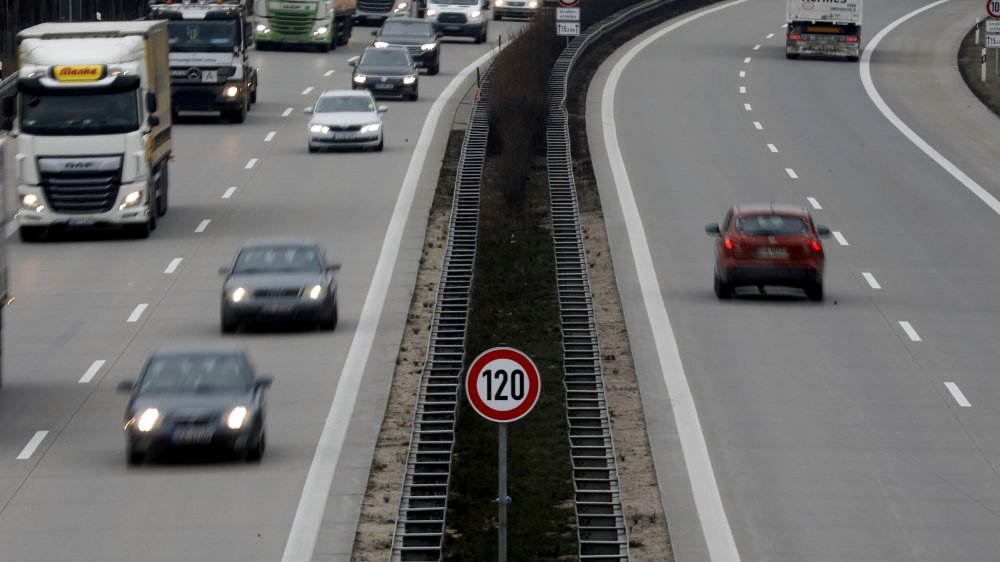 Michele Tantussi/Getty Images
Speed limits exist for safety, Vox explains, however, few countries have comprehensive road safety laws that covers not just speed but also drinking and driving rules and the use of helmets, seat belts and child restraints.
Even in countries that have roads with no speed limits, like Australia and Germany, speed limits have become an issue. Inside Hook writes German leaders proposed posting a speed limit on the Autobahn in 2019 to bring down carbon emissions and save some lives. The proposal was denied. This wasn't the first time a maximum speed was proposed for the Autobahn too. Australia's Northern Territory, which historically had no limits, did not come to the same conclusion. In 2016, Australia set a 130 km/hr (80 mph) for the Northern Territory. 
So if you want to pretend you're a Formula 1 driver, you should go to the Middle East. But, for your safety and the safety of others on the road, don't ever pretend you're a Formula 1 driver unless you're trained and in a safe, closed road. The real world isn't Fast and Furious.