The Reason Patty Smyth Didn't Replace David Lee Roth In Van Halen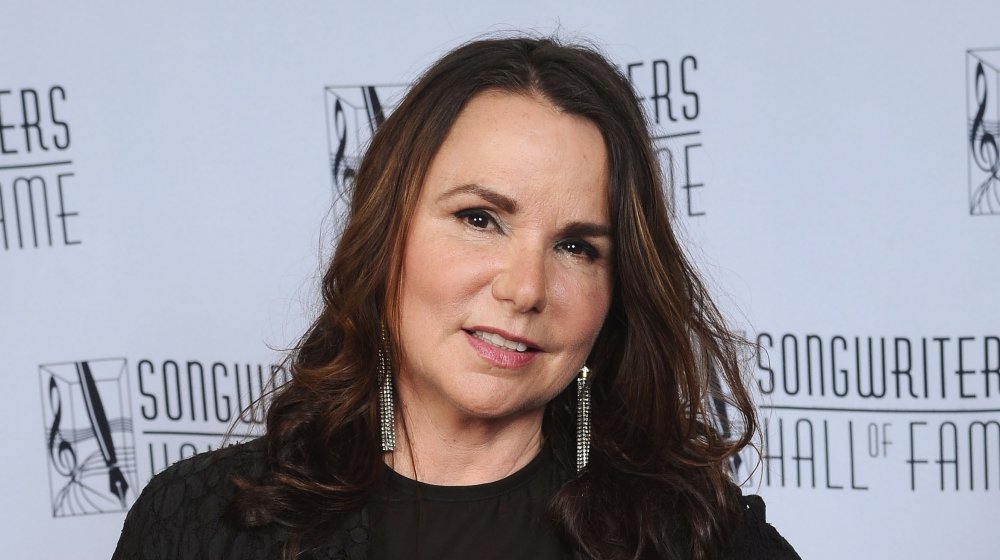 Gary Gershoff/Getty Images
If there is one band synonymous with hard '80s rock, it's Van Halen. The band's elaborate, in-your-face live performances delighted and metaphorically melted the faces of the millions of fans who came to see them perform their chart-topping hits. Van Halen released singles like Runnin' With the Devil, Jump, Panama, You Really Got Me, and plenty more. When Van Halen was inducted into the Rock and Roll Hall of Fame in 2007, the organization gave the band credit with "restoring hard rock to the forefront of the music scene."
But in 1985, Van Halen's frontman, David Lee Roth, decided to leave Van Halen due to creative differences between him and other band members. Eddie Van Halen turned to an unexpected pick in looking for his replacement: Scandal frontrunner, Patty Smyth. Ultimately, the rock icon declined the band's invitation, for a slew of reasons.
Van Halen's hardcore lifestyle wasn't for Smyth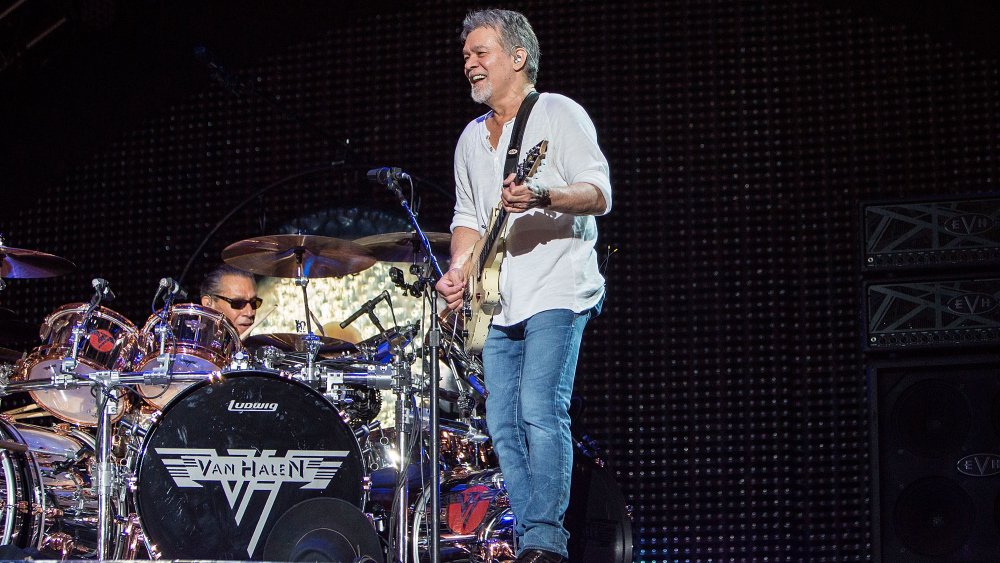 Daniel Knighton/Getty Images
In a recent interview with Stereogum, Smyth talked about her decision not to join Van Halen as Roth's replacement. "They were heavy drinkers...I don't drink," she told Stereogum, adding, "I never saw myself living in L.A. I was like, 'I'm from New York, we don't move to L.A."
Add to the fact that Smyth was eight months pregnant with her daughter, Ruby Meyers, her joining Van Halen just wasn't in the stars. However, she revealed to Stereogum that turning down one of the biggest bands of the '80s left her with some regret. "I regretted turning [Eddie] down. For a long time I regretted it. When you start to have regrets, I was like, "Oh man I would've made so much money,'" Smyth said in the interview.
In the end, former Montrose lead singer Sammy Hagar replaced Roth, and the group skyrocketed even further on the Billboard charts. But Smyth wasn't left without success, as she went on to have a successful solo career of her own.