Inside Dolly Parton's Complicated History With Porter Wagoner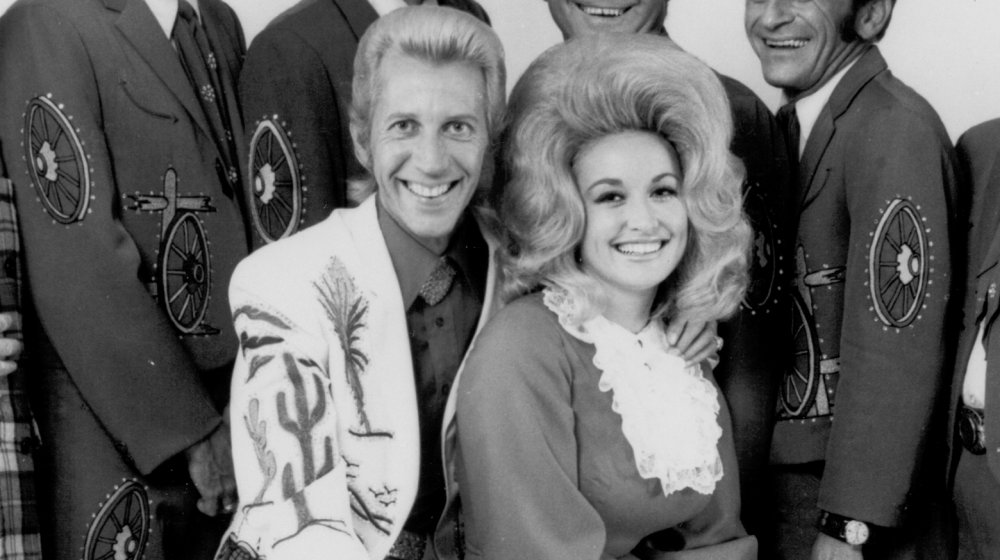 Michael Ochs Archives/Getty Images
Everyone loves Dolly Parton. She's an icon for a reason and everyone basically agrees she's the best. But even she has a complicated history with some people.
Before she rose to fame, Parton was a singer and co-star in the Porter Wagoner Show, beginning in 1967. At that time, Wagoner was the more famous of the pair. He welcomed Parton as an equal teammate and the two wrote and recorded songs together. But by 1974, Parton wanted to strike out on her own, reported The Tennessean.
Parton told NPR she and Wagoner began fighting. He'd make decisions about their performances that she didn't like and she'd voice her disapproval. The studio became an increasingly hostile work environment. So she decided to leave the show despite her mixed feelings. Wagoner was her friend and though they fought, she still respected him. 
So Parton did what she does best. She wrote Wagoner a song. The Boot explained Parton walked into Wagoner's office, told him to sit down, and then played. The song was "I Will Always Love You." Wagoner started crying and told Parton she could leave the show but he had to produce the record because it was the best song she ever wrote.
What a way to make a living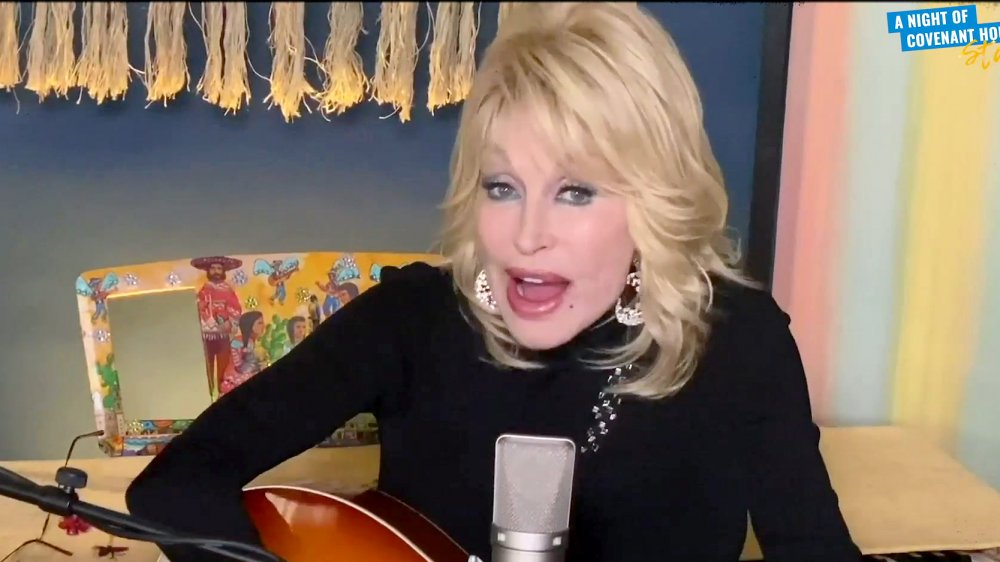 Covenant House International/Getty Images
Parton left the Porter Wagoner Show and soon became a massive star. The song she played Wagoner, "I Will Always Love You," went number 1. Things were going well. And then, Wagoner threw a curveball.
Rolling Stone reported Wagoner sued Parton in 1979 for breach of contract. He was asking for $3 million. He alleged Parton leaving the show was the reason he canceled some tours. He even claimed that while Parton left his show, as her manager, he was still entitled to a percentage of her earnings. Eventually, the two settled and even recorded another album. Wagoner told UPI, despite the lawsuit, he never had any hard feelings toward Parton and loved her.
According to The Tennessean, Parton was with Wagoner when he died in 2007. Before he died, Parton got to sing "I Will Always Love You" with Wagoner at the Grand Ole' Opry.
Despite their complicated relationship, it seemed Parton and Wagoner, really did always love each other.