Why Coco Chanel Chose The Wrong Side In WWII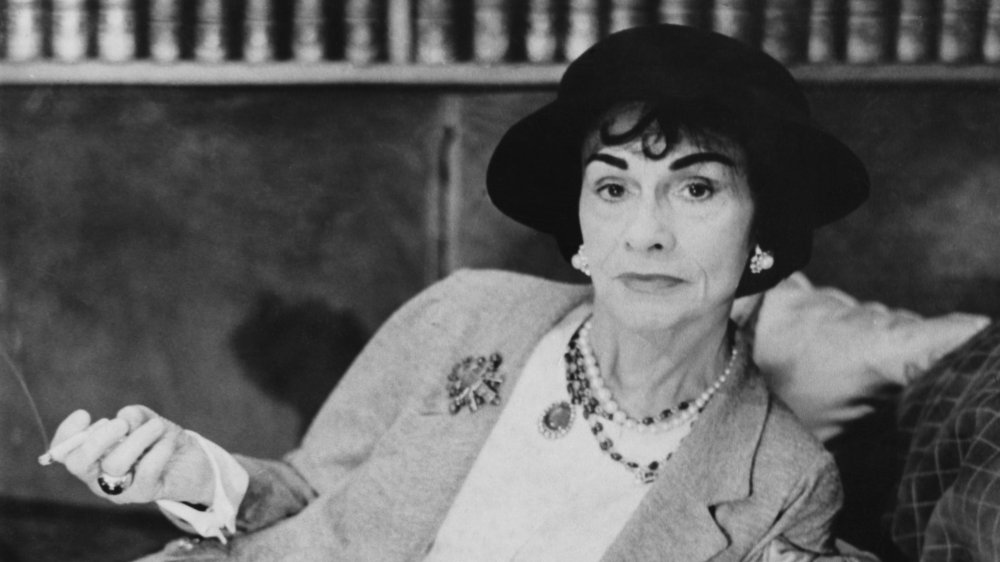 Evening Standard/Getty Images
We may receive a commission on purchases made from links.
She may have freed women from the tyranny of the corseted silhouette, but as a number of books, articles, and documentary films have claimed in recent years, French fashion legend Coco Chanel chose the wrong side in WWII, taking up with the Nazis when they invaded France. 
According to Snopes, the claims of a 2017 documentary that the famous perfume designer was shacking up with Nazis (at times literally, in the Paris Ritz) are probably true. While it admitted that there is still no official confirmation, the outlet said that "the evidence appears to skew strongly in favor of Chanel's at least doing some information gathering for the National Socialists."
The producers of the film titled The No. 5 War told The Jerusalem Post that "with the help of the Nazis occupying France, [Chanel] went to great lengths to get rid of her Jewish associates, the Wertheimer brothers." In her coup for control of the famed Chanel No. 5 perfume, she availed herself of "the Parisian who's who, Nazi spies, those in charge of Aryanizing the French economy, unscrupulous businessmen, double agents, and brilliant perfume designers."
Several sources note Chanel's actions as a Nazi spy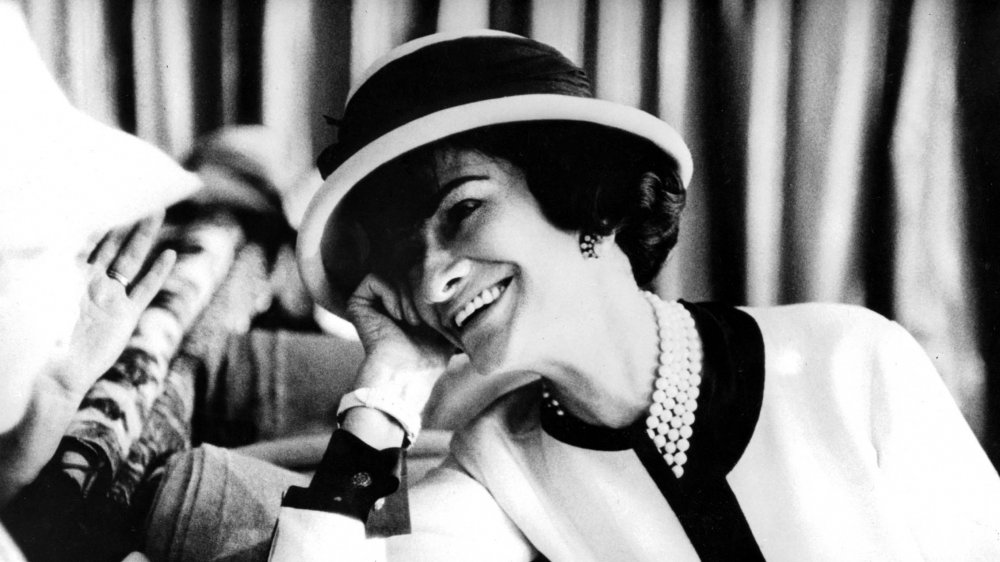 Apic/Getty Images
But The No. 5 War is merely one of a number of films and books to have claimed Chanel's Nazi ties. In 2014, French historian Franck Ferrand claimed in a documentary titled The Shadow of a Doubt that Chanel acted as a spy for the Nazis and that she'd had a love affair with high-ranking Nazi officer Baron Hans Gunther von Dincklage.
Her involvement with the Third Reich was explored even further in Hal Vaughan's 2011 book Sleeping With the Enemy, in which the author claims to have found documentation proving that "Chanel had cooperated with German military intelligence and had been teamed with a French traitor."
Vaughan's investigation even found that "while French Resistance fighters were shooting Germans in the summer of 1941, ... Chanel and Baron von Dincklage traveled to bombed-out Berlin in 1943 to offer Chanel's services as an agent to SS Reichsfuhrer Heinrich Himmler."
But Chanel is far from the only fashion designer to have been buddies with the Nazis, according to The Fashion Spot, and she's one of many respected historical figures who were actually terrible people.