The Mystery Of Freddie Mercury's Ashes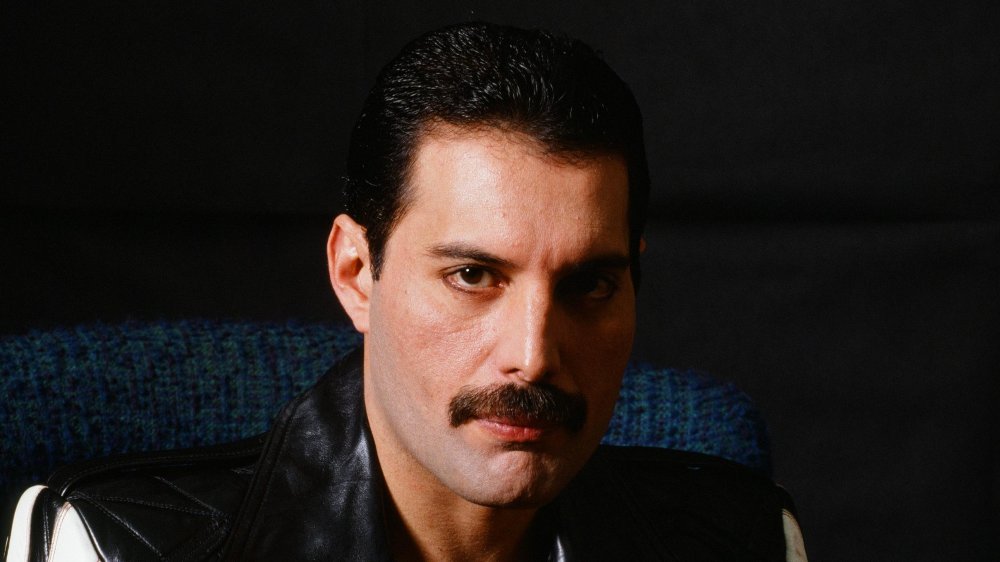 Koh Hasebe/shinko Music/Getty Images
Freddie Mercury was nothing short of an icon. The legendary Queen singer was one of the greatest rock vocalists in history, and it didn't exactly hurt that he and his band were able to write the kind of songs that were worthy of his golden voice. From "Bohemian Rhapsody" and "We Are The Champions" to "Another One Bites The Dust" and "Show Must Go On," Mercury has lent his voice to some of the greatest classics in popular music. Unfortunately, there's no telling what he might have accomplished if he'd been able to continue his stellar career for a few more decades. On November 24, 1991, the beloved singer died due to complications from AIDS, at only 45 years old. 
It was a heartbreaking end to a wonderful life, but ... what happened next? Most icons who died too soon, like Jim Morrison, Elvis Presley and Jimi Hendrix, have famous graves people can physically visit to pay their respects. Weirdly, that's not the case with Mr. Mercury. But where do the rock icon's remains rest? Let's take a look at the mystery of Freddie Mercury's ashes. 
Only Mary Austin knows where Freddie Mercury's ashes are scattered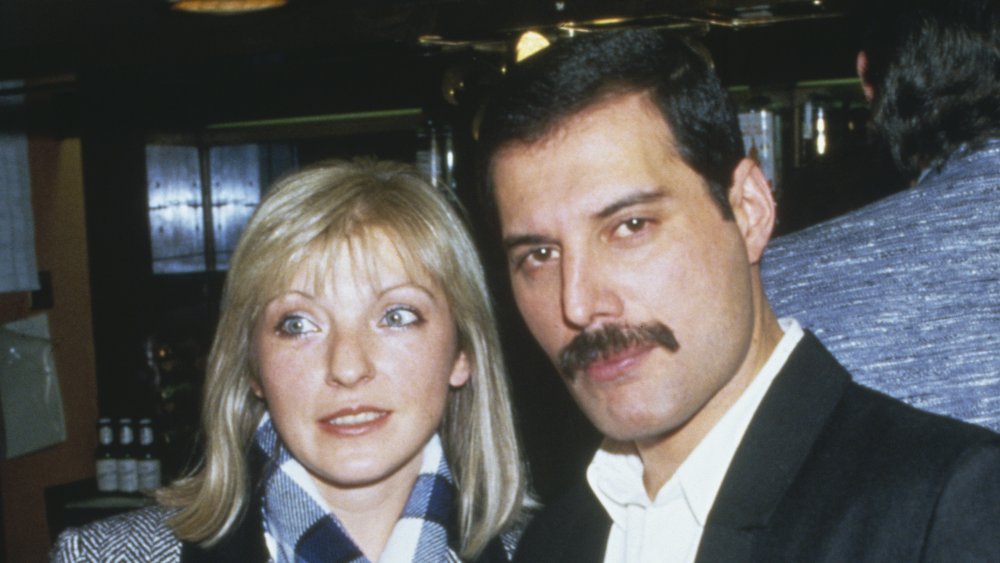 Dave Hogan/Getty Images
As Jordan Runtagh of Rolling Stone tells us, Mercury was diagnosed with AIDS in 1987. Chief among his close ones was Mary Austin, his lifelong friend and former fiancee, who says that Mercury put her to what's arguably the ultimate task. According to her, the Queen singer "suddenly announced one day after Sunday lunch, 'I know exactly where I want you to put me. But no one's to know, because I don't want anyone to dig me up. I just want to rest in peace.'"
And just like that, Austin was the designated keeper of Mercury's mortal remains. To properly fulfill his wish, she kept the urn containing his ashes in her bedroom for two long years, before she snuck out of the house with them in tow, and buried the Queen singer's ashes in secrecy. To this date, no one knows where she took his remains. Some speculate that she took them to his native Zanzibar, while others think Mercury was buried in his very own backyard. Others still have pointed out that in 2013, a plinth bearing his birth name of Farrokh Bulsara was located at Kensal Green, London. Austin herself has said that last one's not Mercury's resting place, though — and seeing as she's the only one who would (and arguably should) know the truth, it's probably fair to just believe her and let Mercury rest in the peace he desired and deserved.