The SNL Performance That Ruined Ashlee Simpson's Career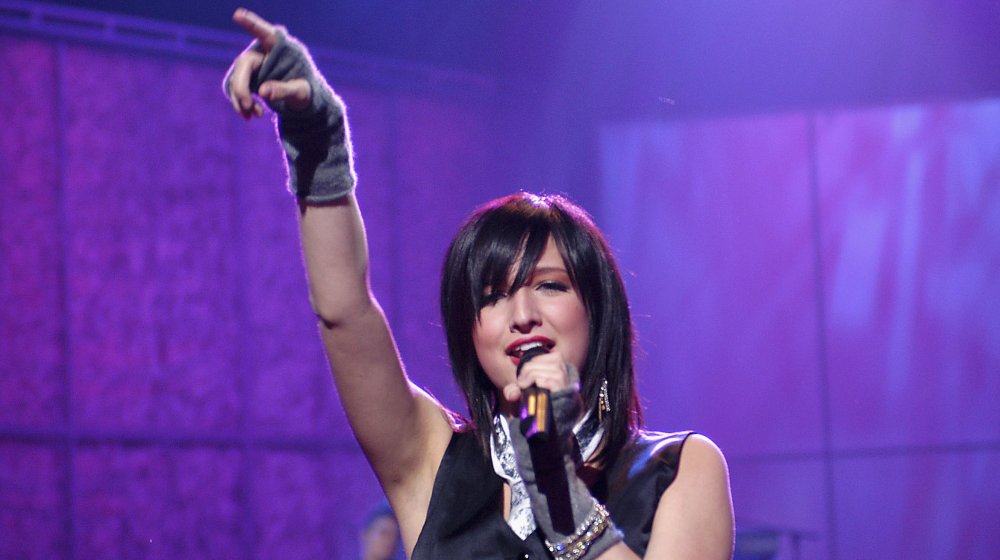 Stephen Shugerman/Getty Images
There are certain defining moments everyone remembers on Saturday Night Live, whether you are an avid fan or tune in occasionally. Some of these more memorable moments include Kanye West's pro-Trump rant and Nirvana members making out during the closing credits. If you grew up in the 2000s, however, you're sure to remember the SNL Ashlee Simpson lip-syncing incident that pop culture news outlets talked about for weeks afterward.
In case you need a refresher, Simpson was scheduled to perform two singles from her album Autobiography on the October 23, 2004, edition of SNL. Her first performance, the hit song Pieces of Me, went smoothly, but when she went on stage a second time to sing Autobiography, Pieces of Me started to play in the background with her vocals and, looking horrified, she did an awkward jig and ran off stage. Simpson is not the first artist to lip-sync a performance, but fans almost universally despise lip-syncing, and Simpson was not forgiven for her mistake.
Live or lip-synced?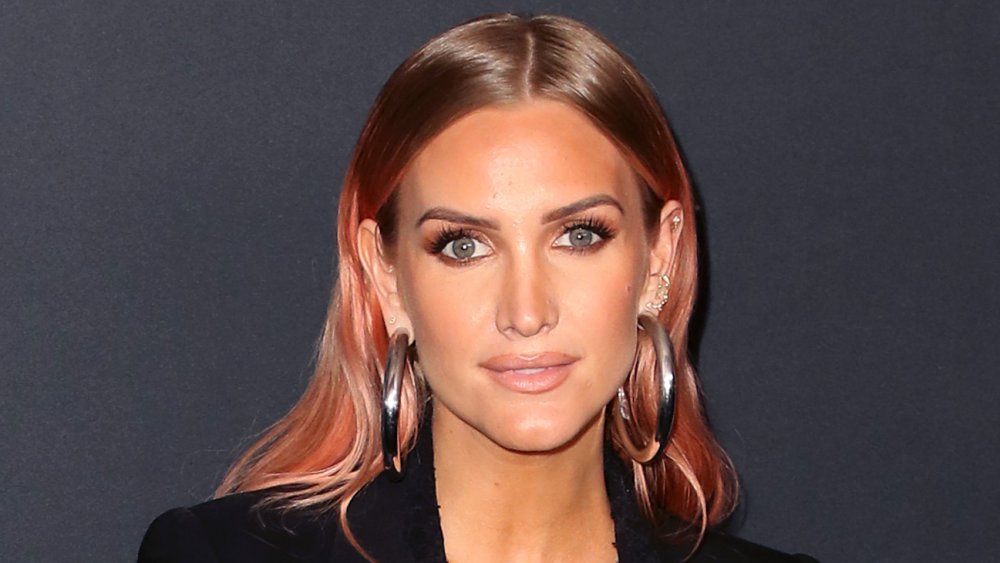 David Livingston/Getty Images
After the cringe-worthy incident, she claimed that it was her band's fault and said they started to play the wrong song, and she didn't know what to do, according to Buzzfeed. She also later said that the performance fail was due to her having "severe acid reflux," notes MTV News. Days later, she told MTV's Total Request Live that it was "so embarrassing," adding, "The total situation was a bummer. I made a complete fool of myself."
Since that fateful incident, Simpson has kept fairly tight-lipped about her SNL performance but recently opened up about it, saying that she's moved on from that awkward moment. "It's definitely not difficult to talk about ... that was a very long time ago," she told E! News in a 2018 interview. "It's something that happened to me and things in life happen to you and they make you stronger and they make you a better performer, a better person. I think things like that build your character and your strength and it's how you handle them."