Here's How Elton John Remembers Freddie Mercury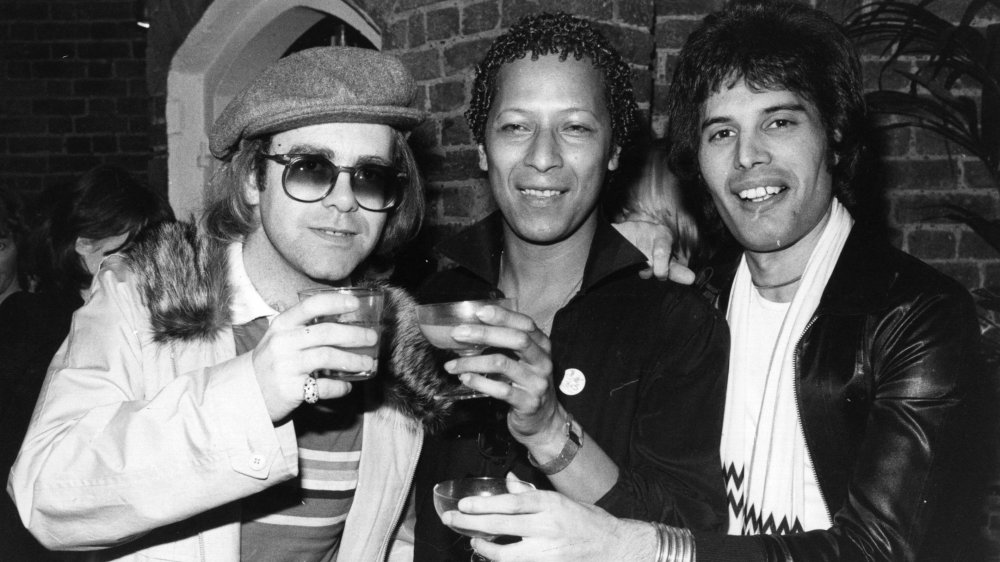 Hulton Archive/Getty Images
On Christmas Day 1991, Elton John opened a present from the recently departed Freddie Mercury. "I opened it up," he wrote in his memoir, quoted by the UK's The Mirror, "and inside was a painting by one of my favourite artists." There was also a note: "Dear Sharon, I thought you'd like this. Love, Melina. Happy Christmas." Sharon and Melina were the drag names Freddie Mercury and Elton John had given each other years ago. "I was overcome, 44 years old at the time, crying like a child," wrote John. "Here was this beautiful man, dying from AIDs, and in his final days, he had somehow managed to find me a lovely Christmas present."
Their personalities were just outrageous enough to enjoy each other. Mercury said of John, "The first time I met him he was wonderful, one of those people you can instantly get on with. He said he liked 'Killer Queen' and anyone who says that goes into my white book. My black book is bursting at the seams!"  per udiscovermusic.
The Express republished another of Mercury's stories last January, specifically about a time that he, Elton John, and Rod Stewart considered forming a supergroup called Hair, Nose, and Teeth. But then their egos got in the way: "None of our egos could agree on the order of the words [of the band's name]! Naturally, I would want it to be called Teeth, Nose and Hair, and the others would want it the other way around."
Snark to the end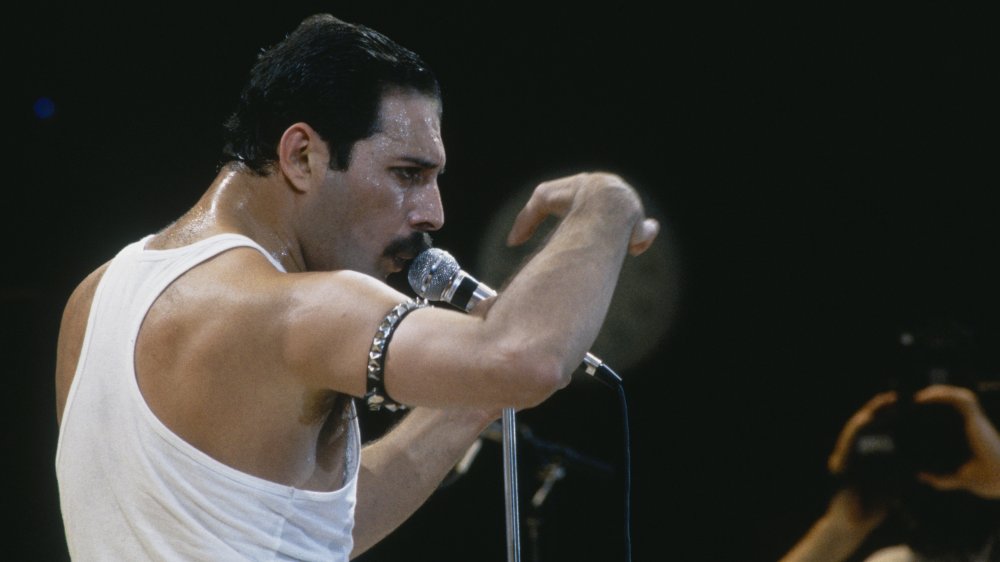 Dave Hogan/Getty Images
The friendship between Mercury and Elton John was actually so close that Mercury revealed his AIDs diagnosis to John shortly after learning of it in 1987. That was four years before he would issue the press statement that preceded his death by just a couple of days. John was devastated and, as Smooth Radio also quotes from his memoir, was awed by Mercury's courageousness.
For an open Q&A in the Irish Times, Peter Sands, executive director of the Global Fund to Fight AIDs, Tuberculosis and Malaria, asked John for his favorite memory of Mercury. After Freddie finished his Live Aid performance John said to him, "Freddie, nobody should go on after you — you were magnificent."
"You're absolutely right, darling," Mercury agreed, "we were — we killed them. ... You, on the other hand, dear — you looked like the ... Queen Mother when you were on stage. Where did you get that absolutely awful hat?" This slightly mean sense of humor carried John to a further memory that exemplified the bravery with which Mercury faced his diagnosis. Mercury was in bed, the disease having progressed to the point where he could no longer stand. He struggled to see. He asked John, ""Have you heard Mrs. Bowie's new album, darling? What does she think she's doing?" From out-partying each other until 11 in the morning (according to Vanity Fair) to a final ragging on David Bowie, the two enjoyed a deep yet silly friendship.