Why The Real-Life Inspiration For Bloodsport Tried To Sue Jean-Claude Van Damme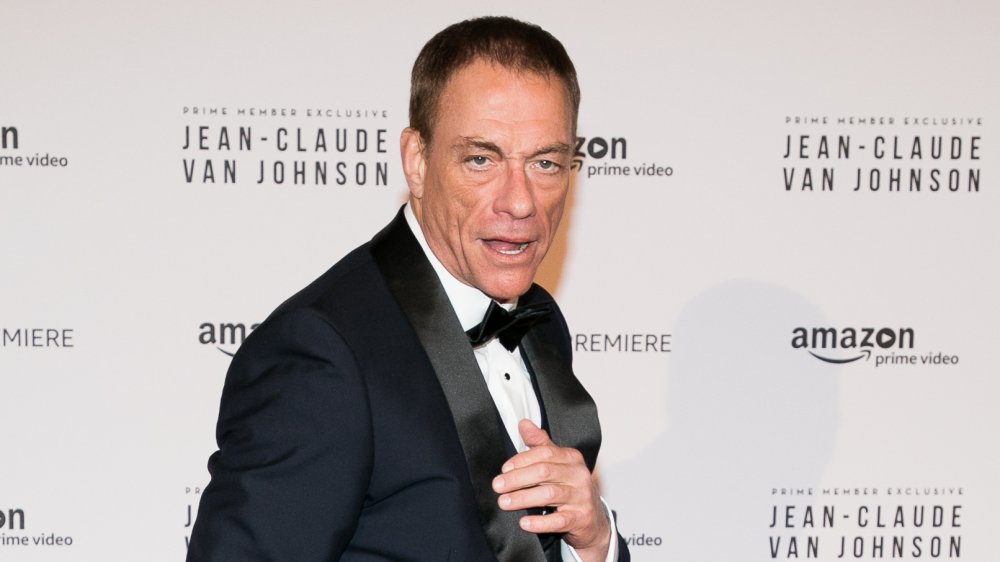 Marc Piasecki/Getty Images
Jean-Claude Van Damme has his own cult following as a martial arts action star. His popularity came primarily from his high kicks and the pain he caused every man who watched him do the splits in just about every film he's starred in. He may not be known as one of the best Hollywood actors of his time, but everyone still knows his name. One of his most iconic films to date is Bloodsport, in which Van Damme plays Frank Dux, a martial artist who wins a secret underground fighting tournament. But Frank Dux isn't just fiction.
Dux is an actual martial artist who worked as the film's fight coordinator and is credited by some with being the inspiration for the story. To this day, Dux claims that Bloodsport was based on real events from his life, though many people believe neither the Kumite nor the story ever existed in the first place, according to the LA Times. Dux must have had some martial arts skill, since he was the fight coordinator on the movie, and claims to have trained Special Forces units, according to Buzzfeed. Oddly enough, the lawsuit Dux filed against Van Damme had to do with an entirely different film.
He sued over writing credit and profits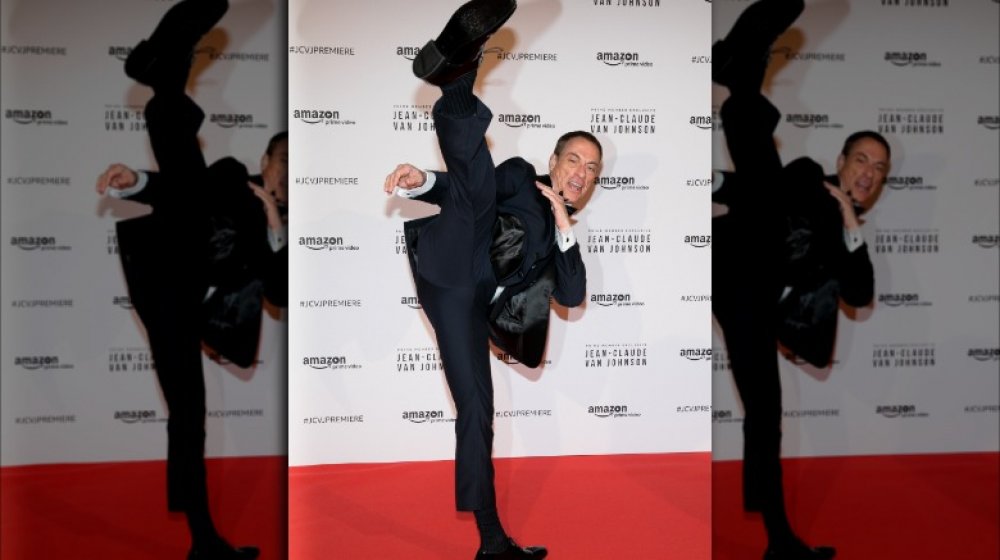 Marc Piasecki/Getty Images
Dux claims to have co-written a film with Van Damme that came out almost 10 years later. The Quest contains similarities to Bloodsport, in that it's about a secret underground tournament. You can see in the film's credits that Dux has been credited with a nice "story by" tag, but that wasn't enough for the martial artist. He wanted to be credited as a co-writer on the screenplay and, let's not forget, wanted the money that came with it.
The Associated Press reports that in the lawsuit, Dux said that Van Damme had promised him the credit, along with a portion of the profits. Unfortunately, according to Empire Online, Dux also claimed to have lost the tape containing footage of the duo's verbal agreement, which was now under a few tons of concrete rubble from an earthquake. The guy has a skill for telling unbelievable stories, but it couldn't be written off unless the entire pile of rubble was searched or, in his case, until the jury decided they didn't believe a word of Dux's testimony. Dux sought $1.5 million in damages from Van Damme, but in 1998 walked away with little more than another fanciful story.