The Tragic Life Of Roy Orbison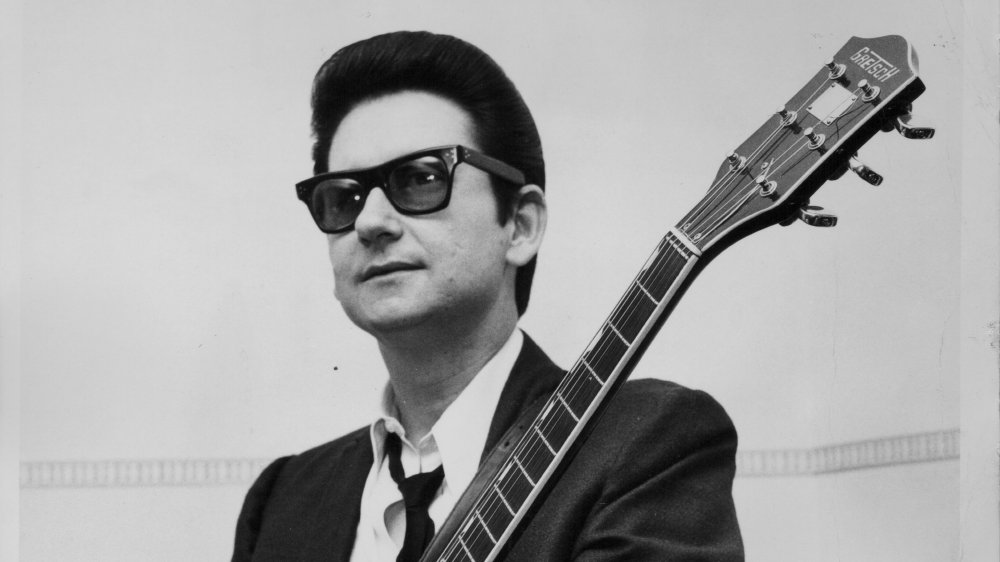 John Hercock/Getty Images
In 1965, after more than a decade of struggling to become the musician he dreamed of being and joining the ranks of the budding rock 'n' roll royalty, Roy Orbison began to see his fame fade. His popularity had skyrocketed with hits like "Workin' for the Man," "Only the Lonely," and — who could forget? — "Oh, Pretty Woman," number 224 on Rolling Stone's list of the 500 Greatest Songs of All Time.
Although he nabbed a nifty payday with his new contract with MGM Records, his career began to decline. In its obituary for Orbison the month after his death of a heart attack in 1988, Rolling Stone wrote that the MGM producers didn't seem to have "the Fred Foster touch," referring to the producer of Orbison's most famous songs.
But little did he know that his dwindling popularity among pop music listeners merely presaged what would come to be a series of harrowing events in the tragic life of Roy Orbison.
He stop attending funerals, but continued singing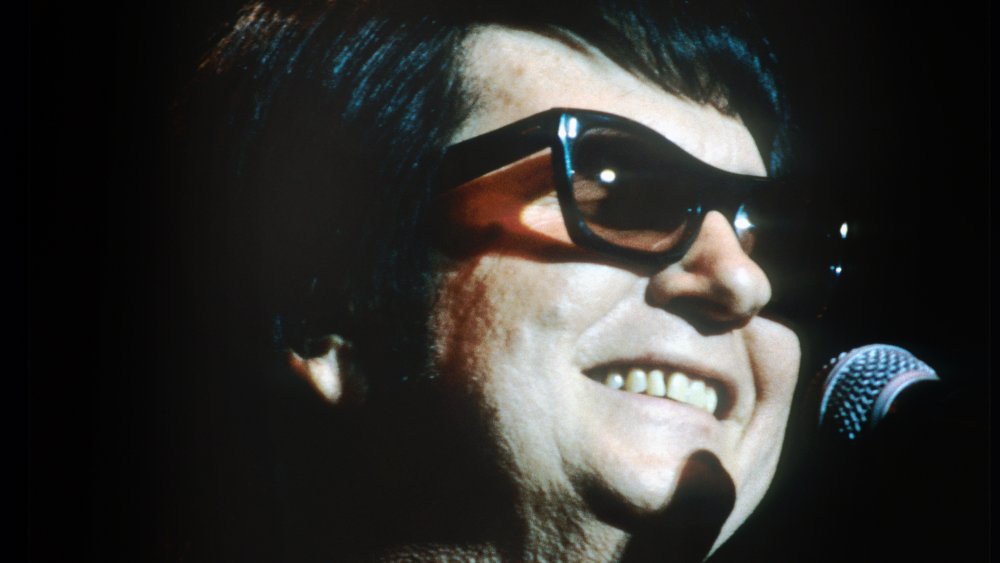 Gie Knaeps/Getty Images
Tragedy truly struck Roy Orbison in 1966, when his first wife Claudette died in a motorcycle crash. In addition to the loss, Roy was devastated by having witnessed the event, as well. He was riding ahead of her when it happened. The crash seemed to have also taken his muse from him. Orbison lost the inspiration to write new songs after that, but he still had the will to keep touring.
Then a house fire took the lives of his two eldest sons two years later. Luckily, by this time, he had met Barbara Jakobs, who would soon be his second wife. Orbison's son, Roy Jr., told Closer Weekly in July 2020 that Barbara "came into [Roy Sr.'s] life at a time where he was not in good shape, and she just breathed fresh air into it." Although his father was obviously affected by the loss of Claudette and his first sons, Roy Jr. recalls a father who "just went forward. He never looked back."
That kind of foresight definitely sounds like the Roy Orbison who, like so many other musicians who predicted their own deaths, went on to write 1987's "Life Fades Away" for the Less Than Zero film soundtrack. "My time has come, the clouds are calling," the song begins. "All at once it's too late, life fades away."