The Mysterious Disappearance Of Australian Prime Minister Harold Holt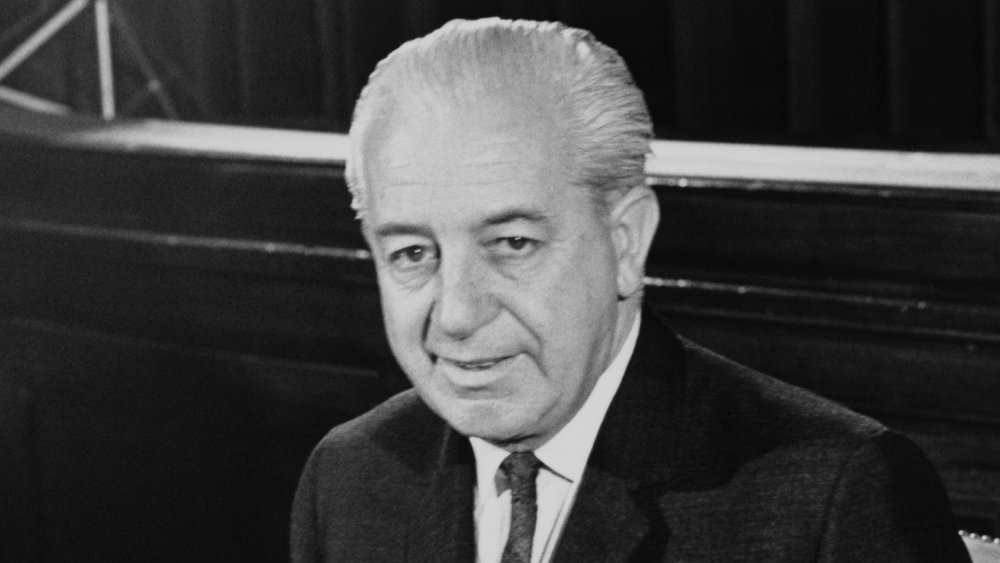 Dennis Oulds/Getty Images
Politics can be full of drama. From the constant jockeying for better positions to the actual nitty-gritty of governing, it's no wonder politics is treated like theater. But sometimes, it goes too far and veers into true mystery territory, such as the disappearance of Australian prime minister Harold Holt.
Holt came into power in 1966. Immediately, he set about enacting progressive changes in government. CNN reported Holt spearheaded the currency change from pounds and pence to the Australian dollar, and finally reversed the country's White Australia policy, allowing immigration from non-European countries. He built a close relationship with Asian countries and the United States. And few years later, Holt disappeared.
According to The Guardian, Holt went to his beach house in December 1967. He loved the ocean and often went swimming. On the morning of December 17, Holt went to Cheviot Beach in Portsea with his neighbors and two of their friends. While the weather was perfect for a swim, the sea looked rough. Holt, however, insisted they swim, and claimed he was a strong enough swimmer to overcome the waves. He reportedly told his companions, "I know this beach like the back of my hand." Holt and another man jumped into the water, but were quickly separated by strong currents. The other man managed to make it back to the shore, but Holt was farther out to sea and was never seen again.
Conspiracy theories flourished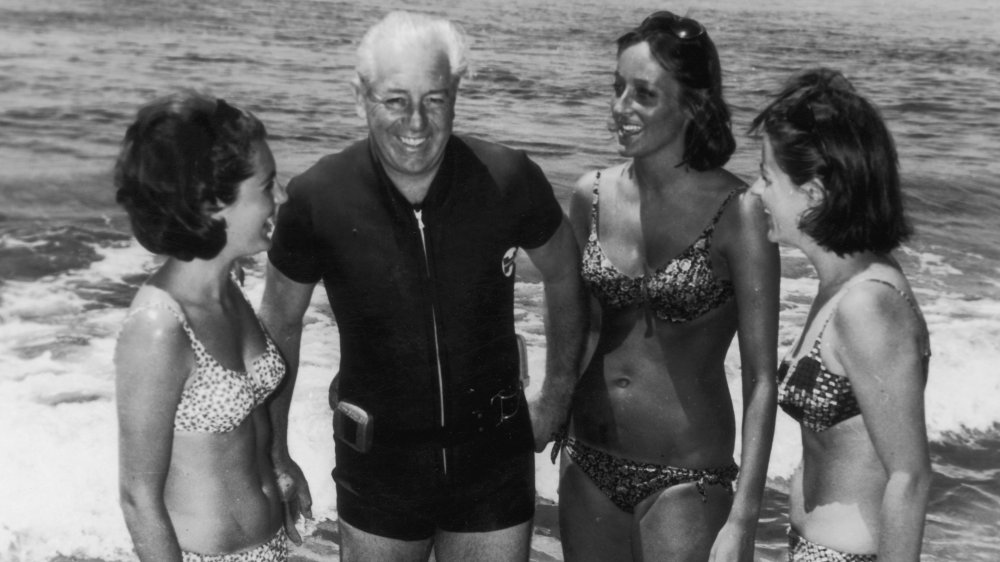 Evening Standard/Getty Images
Australian authorities quickly sent out search parties to look for the missing leader. The Age reported military and civilian aircraft began sweeping the site. Naval boats and divers went into the ocean, and dozens of volunteers began combing the shore. The search involved 300 people, reports CNN. But no trace of Holt, other than the clothes he left on the beach, was found. Authorities officially ended the investigation on January 5, and Prime Minister Harold Holt was declared dead, presumed drowned.
With no body, people began speculating about his disappearance. Did he overestimate his swimming ability? After all, The Age said he was being treated for a back problem around the time of his disappearance. Did he commit suicide because his wife found out about his numerous affairs? Police ruled it out. Then came the conspiracy theories. Some believed foreign powers were at play, even theorizing Holt was a spy and the Chinese government had come to extract him at the end of his mission. Others think he just faked his death because he was tired of the job.
The official declaration is that Holt drowned, and many memorials named after him were erected. Ironically, one of the memorials to Holt's life is the Harold Holt Memorial Swimming Centre in his old constituency in Melbourne. Because, of course, Australia would name a swimming pool after someone who drowned.