The Truth About Jet Li And Aaliyah's Relationship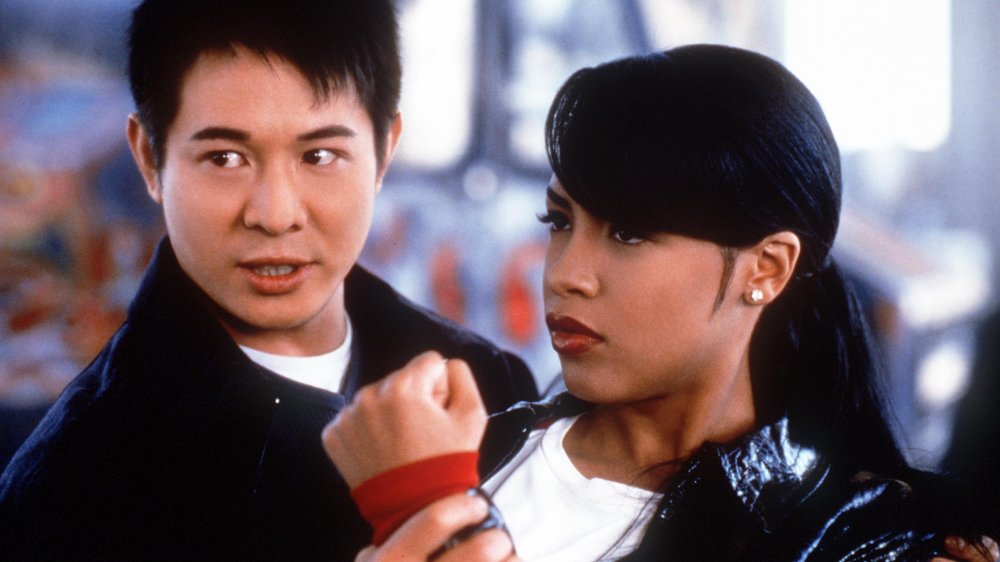 Getty Images/Getty Images
A year before her tragic death in a plane crash in 2001, "The Princess of R&B" Aaliyah starred in the Shakespeare-inspired Romeo Must Die alongside martial arts expert Jet Li. Loosely based on the bard's cliché classic Romeo and Juliet, the film follows Han sing, an ex-cop out for blood after his brother's murder. When he meets Trish, played by Aaliyah, the two fall in love and end up seeking justice together.
The weird thing about Romeo Must Die, however, is that there was no kiss. How can you have a movie based on the most famous star-crossed lovers in literary history and not end it with a kiss? The movie fades out as the lovebirds head off into the horizon after a tight hug. 
This didn't go over too well with the critics. As archived on his website, famed movie reviewer Roger Ebert wrote that "no great chemistry is generated between the young lovers," adding that "this movie needs a screenplay." The New York Times also lamented the utter lack of chemistry between the two. It seemed inexplicable to end a love story without a kiss.
Was it controversy or common sense?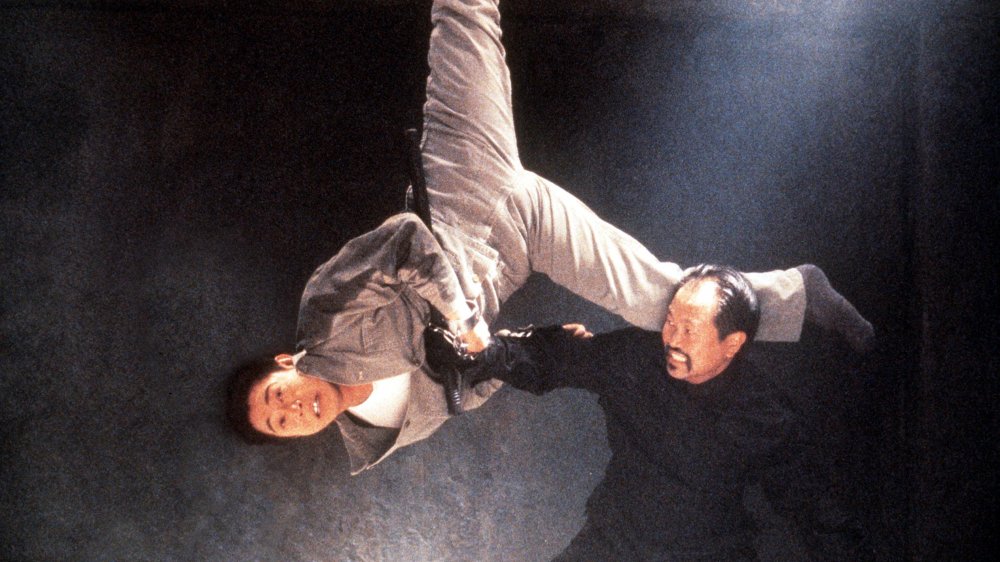 Getty Images/Getty Images
According to The Washington Post, Romeo Must Die originally ended with a kiss between the lovers, but the scene was cut after it "didn't test well with an 'urban audience.'" The reasoning was that mainstream America wasn't okay with seeing an Asian man portrayed in such a sexual way.
The real reason seems to have more to do with the plot of the movie than anything else. Jet Li himself said in a blog post that "it was not really a race issue, or a Hollywood issue." He said that although they did film the ending both ways — spoiler alert — Li's character, Han, sees his father commit suicide in the final scene, just before that blockbuster hug, and he and the filmmakers thought that a smooch would be a weird thing to do after such a sight. "So it was not really a decision by the powers that be to prevent an interracial relationship from happening on screen. It just did not feel right for that moment."
The truth about Jet Li and Aaliyah's relationship is that it was one of friendship and professional respect. As reported by Today, the martial arts master missed his former costar when he returned to film another movie in Vancouver, where they had worked on Romeo Must Die together. "She was such a talented girl," he said, "and some locations when you pass by every day, you still think about her."