N64's Rarest Game Is Quite Surprising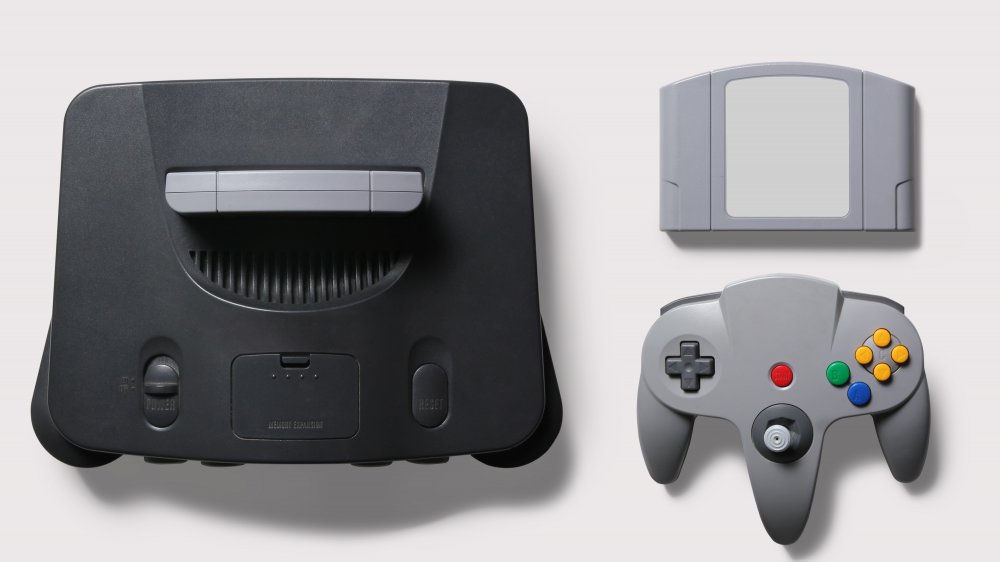 Shutterstock
If ClayFighter: Sculptor's Cut's claim to the title of rarest N64 game fails to surprise because you simply haven't heard of it, the reason for its rarity may still raise an eyebrow.
ClayFighter: Sculptor's Cut is the final release in the ClayFighter series, a fighting/beat 'em up franchise released between 1993 and 1998 by Interplay Entertainment, a developing team best known for publishing the Baldur's Gate series and creating the first Fallout games. In reality, it served as a re-release or a director's cut of ClayFighter 63⅓, but it gained its status by being exclusively available via Blockbuster either as a rental or as the prize for a sweepstakes. According to a contemporary report, only around 20,000 copies of the game were made in total.
So, the likelihood of anyone actually owning ClayFighter: Sculptor's Cut is astronomically low. So low that in 2012, Nintendo Life ran a piece about how people were bidding on the manual. Just the manual. Not the game. With five days remaining, the manual had already reached the price of $1023. If you think that's absurd, you can buy your own copy of ClayFighter: Sculptor's Cut on ebay for $510. That's if you're content with an opened box. A pre-owned game asks for $1015 while the owner of a "brand new game" wants $89,999.01 after reducing the price from $249,999.01. 
About the game itself
No videogame is worth $89,999.01 let alone $249,999.01, but setting aside exorbitant prices, we should consider how ClayFighter: Sculptor's Cut was as a game.
The ClayFighter series toyed with a central gimmick: it was a fighting game with characters that were rendered in actual clay. While the premise sounds exciting, the execution can be seen in the screengrab above with potentially interesting model characters clashing with a digital background. A WIRED new snippet from 1994 seems to capture the purpose: "For sure, Clay Fighter is gobs and gobs of good clean fun. Parents will approve, and may even slap a few clay heads themselves." 
By the third installment, however, ClayFighter had worn out its welcome. Most reviews were poor. "You'll probably have a good laugh," Jeff Gerstman wrote for Gamespot, "but not in the way the developers originally intended." A similar ironic appreciation starts drowning the opening paragraph of Matt Casamassina's IGN piece: "Clayfighter 63 1/3 will remain a prominent title in the N64 library for years to come... You see, Clayfighter is so terrible it sets the standards for bad. It takes bad to a whole new level, in fact, and then to a level after that." In the end, ClayFighter was in fact lucky to come out with a cleaner version of the game in their director's cut. However, as the reviews make clear, the rarity of ClayFighter: Sculptor's Cut is not enough to warrant large price tags, let alone $249,999.01.