The Tragic Death Of 'Rowdy' Roddy Piper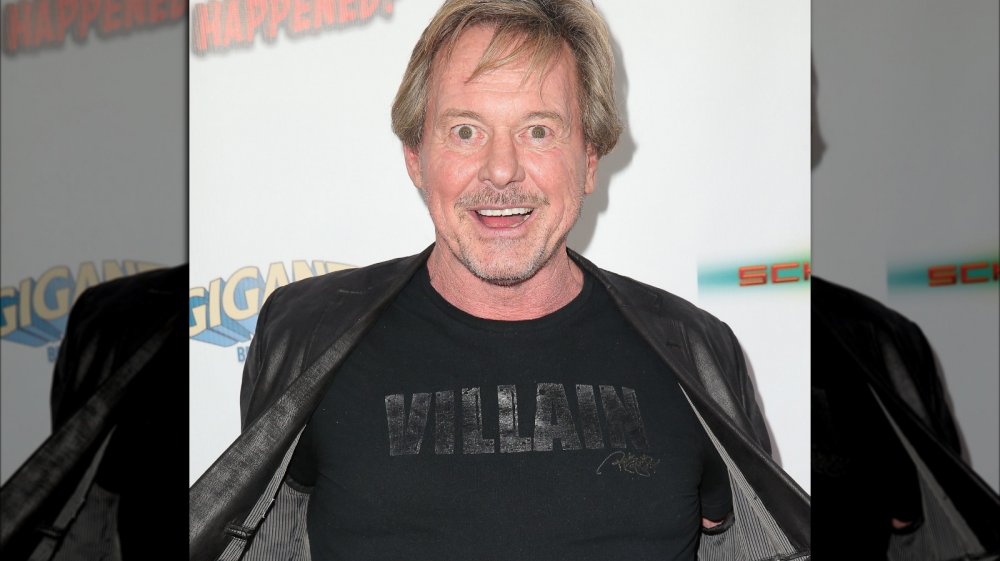 Imeh Akpanudosen/Getty Images
There are some professional wrestling terms you should know that will give you an insight into the character that was "Rowdy" Roddy Piper. A "face", short for "babyface", is the good guy, the hero, the wrestler that people love. The "heel" is the exact opposite. Heels are the driving force behind the whole storyline. Without a villain, what good is a hero? Heels are often the heckled, dark characters who set out to take over the promotions or pull underhanded tricks to claim the prized title belt. "Rowdy" Roddy Piper was one of the best heels in the business.
Piper was one of the biggest WWE personalities of the 1980s. Why? Because everyone loved to hate this hot-headed, fearless star. He battled the likes of Hulk Hogan and Mr. T in the ring, and had quite the prolific career on the other side of the ropes as well. Piper was a versatile actor, starring in the cult classic They Live and hosting his own wrestling interview segment Piper's Pit. But, let's face it, he was probably known best for Scottish pride, entering the ring to the sound of bagpipes while wearing a kilt.
He went peacefully in his sleep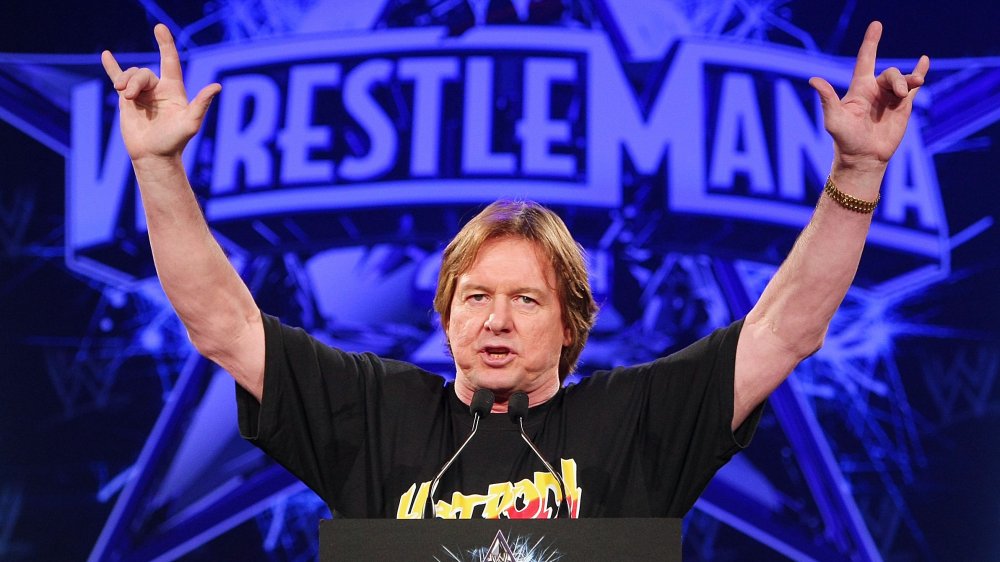 Andrew H. Walker/Getty Images
The WWE Hall of Famer had his health struggles. In 2006, Roddy Piper was diagnosed with Hodgkin's lymphoma, which caused him to undergo radiation treatments five times each week for four weeks, but Piper wasn't about to let that bring him down. When the news came out in 2007, he adamantly told the WWE, "I will be walking down that ramp on Raw again, that's a promise." Lymphoma was nothing to the man who'd previously been stabbed three times during his career, and he was right. Cancer couldn't kill "Rowdy" Roddy Piper.
Unfortunately, a cancer-surviving, kilt-rocking Piper would still die a decade before his time. As ESPN reported, Piper died peacefully in his sleep July 31, 2015, at the age of 61. Older than some, younger than most. It was a shock to the world who'd loved and loved to hate the professional "heel." The official cause of death was a heart attack. The man left a legacy of four children, but "Rowdy" left on a mark on the wrestling world that few will ever match.