The First Career Of MythBusters' Jamie Hyneman Will Surprise You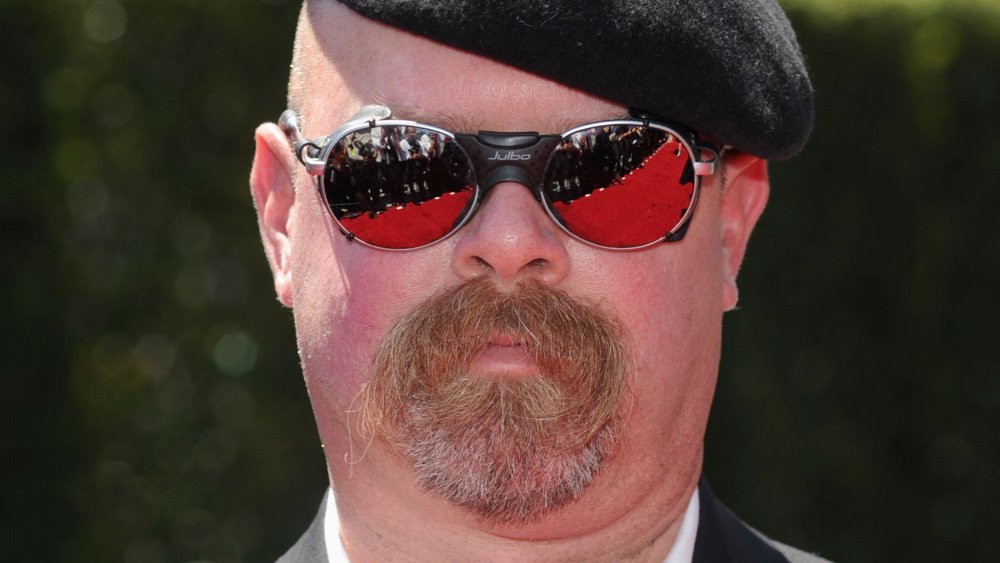 Frazer Harrison/Getty Images
Although the beret is his headgear of choice, MythBusters' Jamie Hyneman has worn quite a few hats in his day. His love for tinkering with machines took him from a chore-dodging teenage runaway to co-host of the massively popular Discovery Channel debunking show, but he had a few surprising twists and turns along the way. According to Design News, he has worked "as a dive master, wilderness survival expert, boat captain, linguist, animal wrangler, concrete inspector, and chef" in addition to his renowned special effects career.
Hyneman spoke with the guys from Mental Floss about his history as a jack of all trades. "I've been through two hurricanes down there, both of them on the boat," he said of his time in the Caribbean. But as he was doing these various gigs, Hyneman was already prepping for the job that would make his career. During the interview, his MythBusters co-host Adam Savage reminds him, "Just to be clear, you made a generator out of some stuff you found on a wrecked ship." Hyneman responds in his typical matter-of-fact manner: "Yeah."
Jaime Hyneman has a soft spot for the cute and cuddly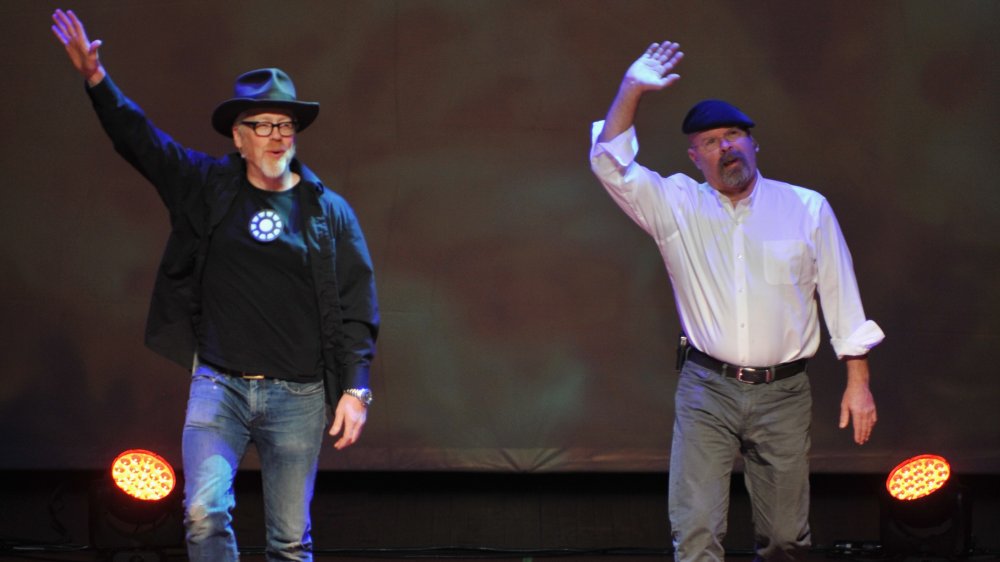 Stephen J. Cohen/Getty Images
With such a swashbuckling employment history, Jamie Hyneman's first career may surprise you. In an interview with The Republic, the newspaper from his hometown of Columbus, Indiana, he said he owned and operated a pet store there from 1974 to 1977. In his 2005 book MythBusters: The Explosive Truth Behind 30 of the Most Perplexing Urban Legends of All Time, author Keith Zimmerman wrote that "in addition to selling gerbils, birds, and dog food, over the three years Jamie operated the pet store he purchased various snakes and even raised a lion cub, which grew up guarding and prowling the Hyneman farm."
Hyneman himself remembers those days fondly (and in third person): "Jamie Hyneman is great with animals baca use [sic] he used to work at a pet store," he posted to Instagram in 2014. But ultimately, puppies and gerbils weren't exciting enough for the intrepid tinkerer. "I was a little headstrong and adventurous," he told his hometown paper. So in 1977, he went off to study Russian linguistics at Indiana University, his next step on the road to becoming part of America's favorite myth debunking duo.