The Tragic Death Of Patsy Cline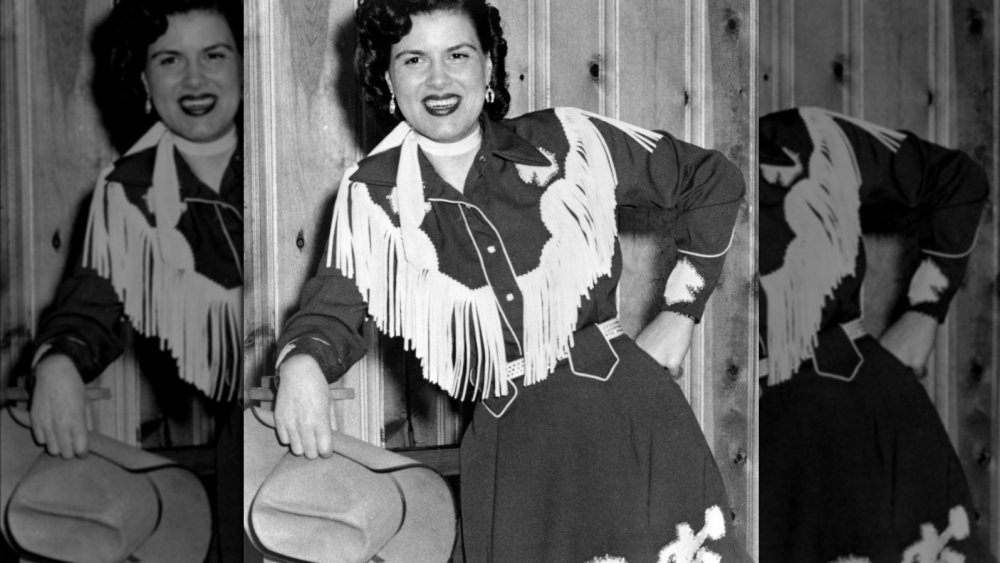 Michael Ochs Archives/Getty Images
Patsy Cline was the perfect picture of a rural, blue-collar country music singer. Cline grew up as Virginia Patterson Hensley in Virginia in the 1930s. She was Virginia from the Virginia coal country or, as she was called when she was younger, "Ginny." Cline went on to take the country music world by storm. She recorded her first album in 1955 and gained a huge following by the time the 1960s rolled around. Her songs started to appear on the radio. Her face was showing up on the television variety program Town and Country Jamboree. She was on her way to the top.
In no time, Cline had become a regular on Grand Ole Opry. Every country music buff knows the Opry was synonymous with stardom back in the day. Patsy Cline had made it. Her songs and albums were becoming bestsellers, and the country music star had nowhere to go but up. Until her career and her life were cut short.
An ill-advised flight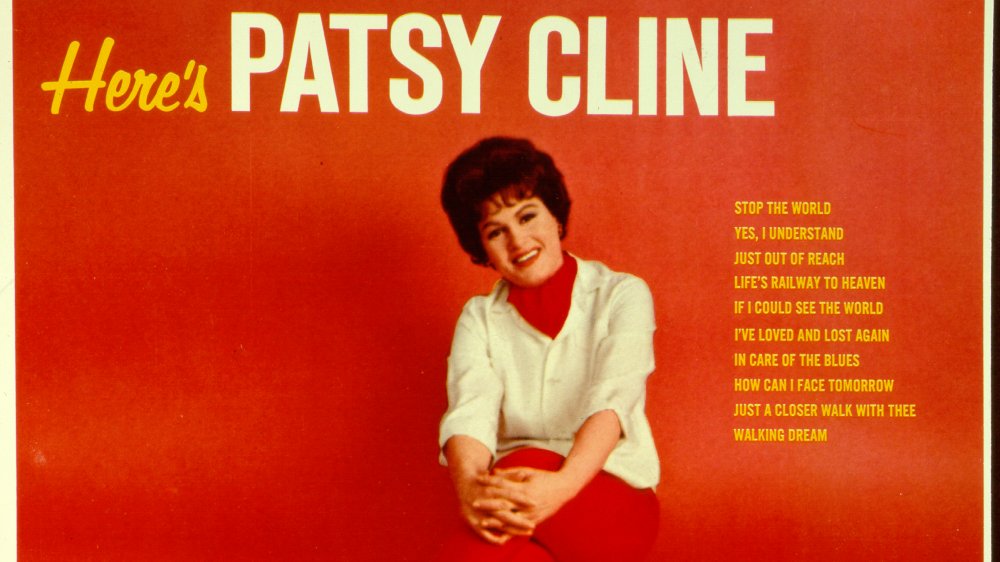 Michael Ochs Archives/Getty Images
Fellow singer Dottie West advised Cline to drive to her benefit concert in Kansas City with West and her husband, instead of taking the plane set to arrive on March 5, 1963. The weather was terrible. The flight crew was advised by the Dyersburg, Tennessee airfield manager not to take off. They had been prohibited from flying the previous day due to similar conditions, but they decided to risk it anyway. The high winds made it a terrible day for a plane ride. Unfortunately, neither Cline nor the flight crew listened. According to The Boot, Cline said, "Don't worry about me, Hoss. When it's my time to go, it's my time to go."
The plane had one midway stop to refuel in Missouri, but it never made it that far. It didn't even make past the Tennesee border before it went down. Numerous people were killed in the crash, including performers Cowboy Copas and Hawkshaw Hawkins and, of course, Patsy Cline. The plane was a private jet owned by her manager, Randy Hughes, who also died in the crash, reports Do You Remember. Cline was only 30 years old when she left her husband, two young children, and millions of fans behind.