The Truth Behind Michael Jackson And Freddie Mercury's Falling-Out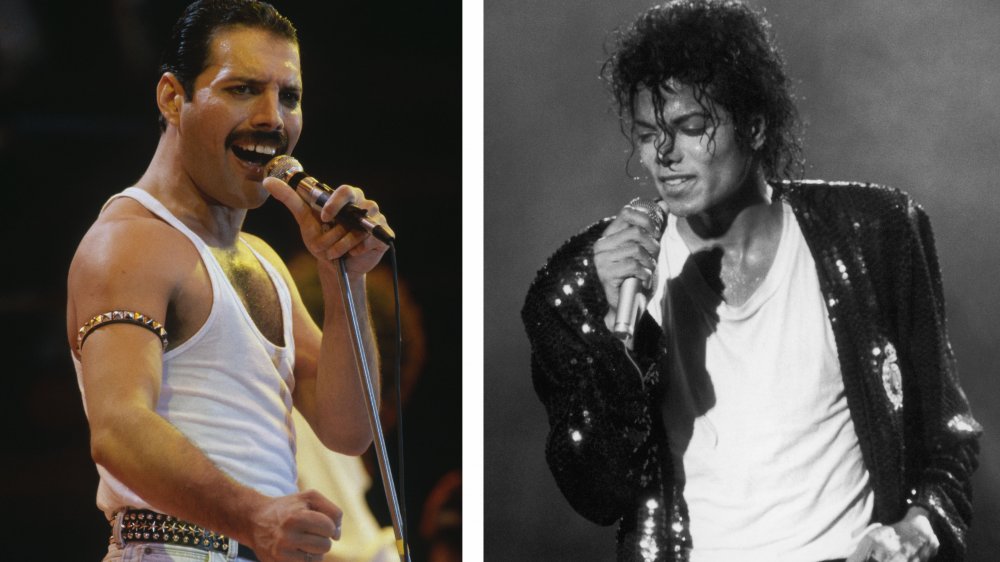 Dave Hogan/Getty Images
Freddie Mercury was Queen's royally-voiced frontman whose epic career gave us hits like Bohemian Rhapsody, Show Must Go On and Crazy Little Thing Called Love, and whose equally epic life ended much too soon when he died of complications from AIDS at age 45. Michael Jackson, the King of Pop, sold millions and millions of records with his classic tunes like Billie Jean and Smooth Criminal, and though his strange personal habits and abuse allegations have somewhat tarnished his legacy over the years, he was still sitting firmly at the top of the music mountain in Queen's heyday.
It's hardly a surprise that these two world-famous entertainers and larger than life figures were friends with each other. In fact, they got along so well that they even made plans to record a bunch of songs together. Unfortunately, they were never able to wrap up their recording sessions, on account of a profound disagreement that stopped the project well before the finish line. Here's the truth behind Michael Jackson and Freddie Mercury's falling-out.
Llamas and cocaine drove Mercury and Jackson apart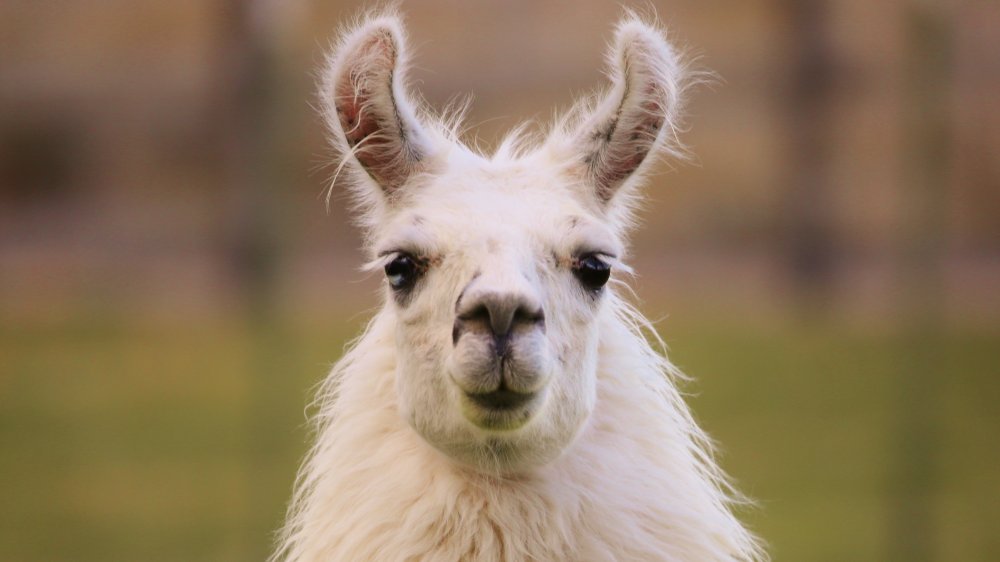 Shutterstock
"Llamas and cocaine" might sound like Led Zeppelin's backstage, but it was actually the extraordinary reality of Freddie Mercury and Michael Jackson during the time they worked together. As Rachel Chang of Biography tells us, the Queen singer and his Neverland-dwelling friend genuinely admired and respected each other. Unfortunately, when they started actually working together, they soon discovered that their work ethics clashed ... to say the least. 
In 1983, the two stars were demoing three songs in Jackson's home studio, but Mercury soon called Queen manager Jim Beach to get him out of the situation. "Freddie said, 'You have to get me out of the studio'," Beach remembers the singer requesting. When he asked for more information, Mercury elaborated: "Because I'm recording with a llama. Michael's bringing his pet llama into the studio every day and I'm really not used to it and I've had enough and I want to get out." 
Indeed, attempting to sing your heart out while a llama is hanging out in the room does seem like a pretty challenging work environment. However, Mercury's duet partner wasn't without his own complaints, either. Per Lesley-Ann Jones' biography, Mercury (via Hollywood Reporter), Jackson was less than enthused about Mercury using cocaine in the Thriller singer's living room, which ultimately contributed to the pair falling out. Still, at least the experience left them both an amazing rock 'n' roll story richer.