Why Fans Are Troubled By This Yellowstone Season 3 Detail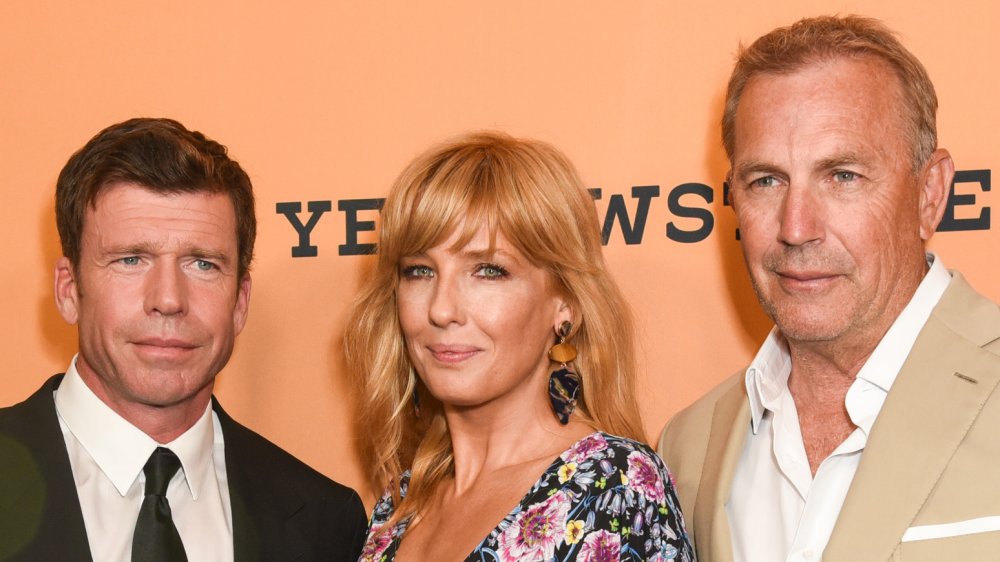 Presley Ann/Getty Images
While the third season of popular TV series Yellowstone dropped on August 24, the final episode left many fans with a bitter taste in their mouths. (Caution: Spoilers ahead.) The show's latest season focused on the Dutton family's journey through safeguarding their Montana ranch from being overpowered by external forces. According to a piece by Deadline, the show's last episode was a major hit and attracted as many as 5.2 million viewers.
As reported elsewhere on Deadline, the final Yellowstone episode was nail-biting, as hedge-fund Market Equities seemed to work drastically against the Duttons. In the end, however, the CEO of the company was consumed by a PR scandal, and while it looked for a time as though everything would be okay, the family was in for another nasty surprise.
Lots of things happened at once: Beth (Kelly Reilly) (who was responsible for coming up with the PR scandal, by the way) was struck by a bomb blast in her office, while Kayce (Luke Grimes) was assaulted by an armed stranger. Additionally, John (Kevin Costner) stopped in a deserted area to offer assistance to a woman who was stuck when he was shot by a passer-by in a van. The show ended with a massive cliff-hanger that didn't sit well with die-hard fans who quickly raised their objections online.
Fans think things don't quite add up
Frazer Harrison/Getty Images
Fans took to Reddit to express their concerns about the logistics surrounding the show's final episode of the season. Called "About the last ten minutes of the season finale," a fan wrote about the discrepancies from the episode. "Let me preface this by saying I know, I know it's a tv show with tv show rules," the poster wrote. "... And even though it was telegraphed when they mentioned how they did oil deals in Yemen, there's no way on earth they're just gonna have a team of shooters on standby 24/7 AND a bomb all made and ready to go."
Logically, things don't add up, according to the fan. Another poster agreed: "Yellowstone is just additional proof alongside GoT [Game of Thrones] that 10 episodes is not enough for shows with large ensemble casts that are all pretty good at their jobs. Trying to give everyone their time on camera just crushes and condenses story lines too much for my liking." Seems like fans were expecting a lot more from the show's season finale this time around and weren't pleased with how unrealistic the scenario seemed to be.