This Is The Smallest Horse In The World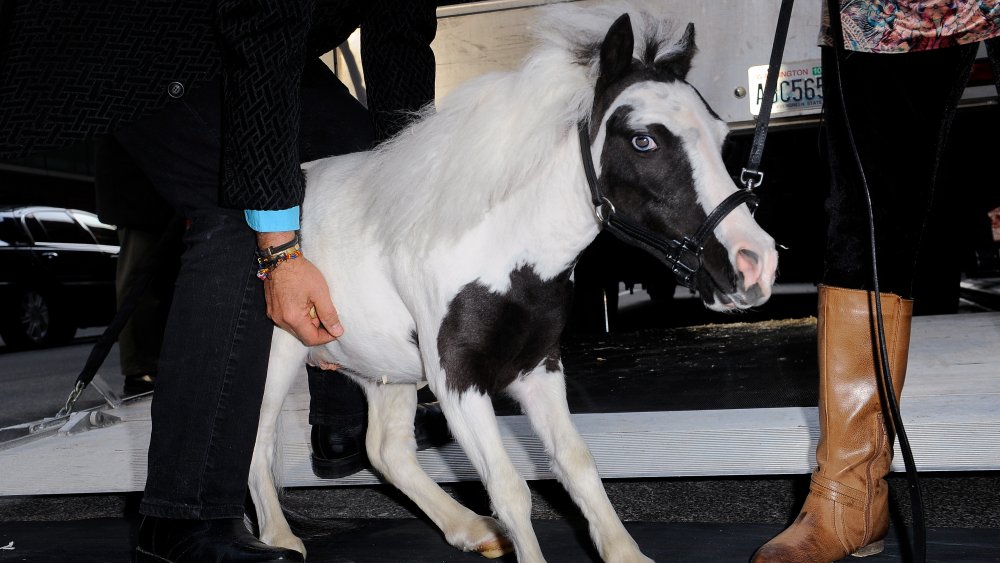 Ray Tamarra/Getty Images
As reported by The Guardian, Einstein was the world's smallest horse when he was born in 2010, measuring up at a pint-sized 14 inches tall, and weighing only six pounds. He's never going to pull a beer wagon or round up longhorns, but he still wins the cute sweepstakes.
When he was born in New Hampshire in 2010, Einstein challenged another itsy-bitsy equine named Thumbelina for the title. (Sadly, Thumbelina passed away in 2018.) But he ended up outgrowing her. As Einstein's owner pointed out, the comparison really is apples and oranges. For example, Thumbelina weighed in at 8.5 pounds at birth, and she's technically a dwarf, and not a proper tiny horse, according to Einstein's co-owner, Rachel Wagner.
"Most of the ones that are really tiny are what we call dwarves and have some sort of dysmorphic features," Wagner told The Guardian. "This little guy is like all horses — he's almost all leg ... not dwarfy looking at all."
Guinness says no, but what do they know?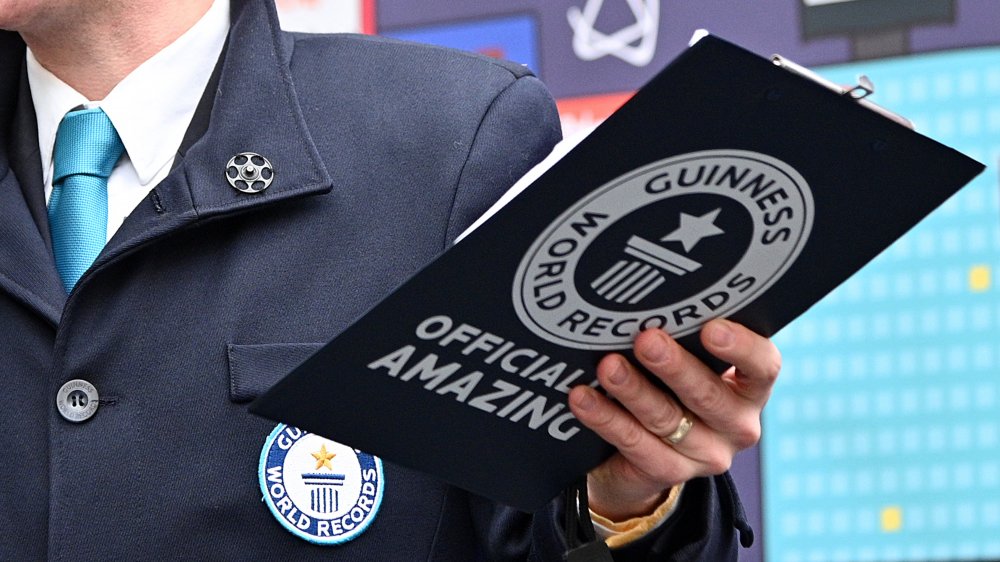 Mike Pont/Getty Images
Although his website bills him as the world's smallest stallion, Einstein doesn't currently have the title given by the leading global records-keeping organization, Guinness World Records. That record is currently held by Bombel, a horse from Poland who stacks up to a paltry 22 inches tall from hoof to shoulder blade. (Says I Heart Horses, Einstein was the smallest horse when he was born, but now fully grown he's about two feet tall, probably just an inch or two taller than Bombel.)
Wagner might contest Bombel's world record, since technically, Bombel is a dwarf horse. He's short, and he's got a big, round belly that you'd normally expect to see on a pig. Thumbelina still holds the Guinness record for the shortest mare ever, at a teensy-tiny 17 inches tall.
Although he missed the mark by a mere inch or two, Einstein does hold a unique world record. According to his Facebook page, the little guy suffered a spinal injury at just two months old. But he was so tiny that a regular horse surgeon wasn't able to perform the surgery necessary to save his life. So Einstein is now the only horse to ever have been operated on by a canine neurosurgeon. Beat that, Bombel. (Actually, you're too cute. Please don't.)