The Details About Simon And Garfunkel's Nasty Feud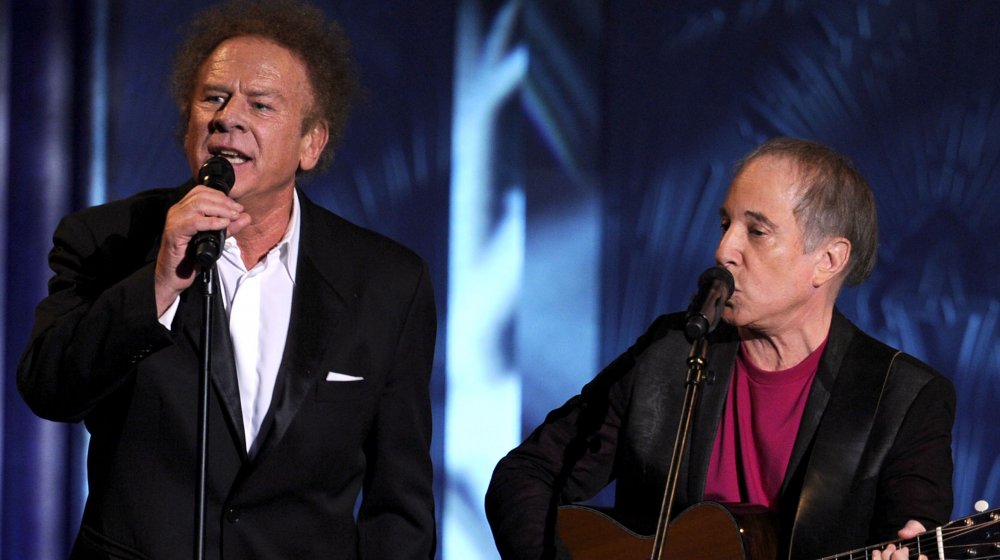 Kevin Winter/Getty Images
Paul Simon and Art Garfunkel were known as the humble rock stars, popularizing folk-rock in the 1960s with their iconic harmonies. The duo put out hits like "Bridge Over Troubled Water," "The Sound of Silence," "Mrs. Robinson," and "America." Based on their musically-synced voices and charisma, you would think Simon and Garfunkel were the best of friends off stage, but the opposite was true.
The musicians' feud started at the very beginning of their career, even before they were famous. In Garfunkel's autobiography, What Is It All But Luminous: Notes from an Underground Man, he said his friendship with Simon was "shattered" in 1958 after Simon made a solo deal behind Garfunkel's back. Once their success kicked off with the release of their 1964 album, Wednesday Morning, 3 A.M., their bickering turned to who "owned" their new songs, which ultimately separated the two into their solo careers. Still, Simon and Garfunkel each have their reasons for their dislike of the other.
Troubled waters in career success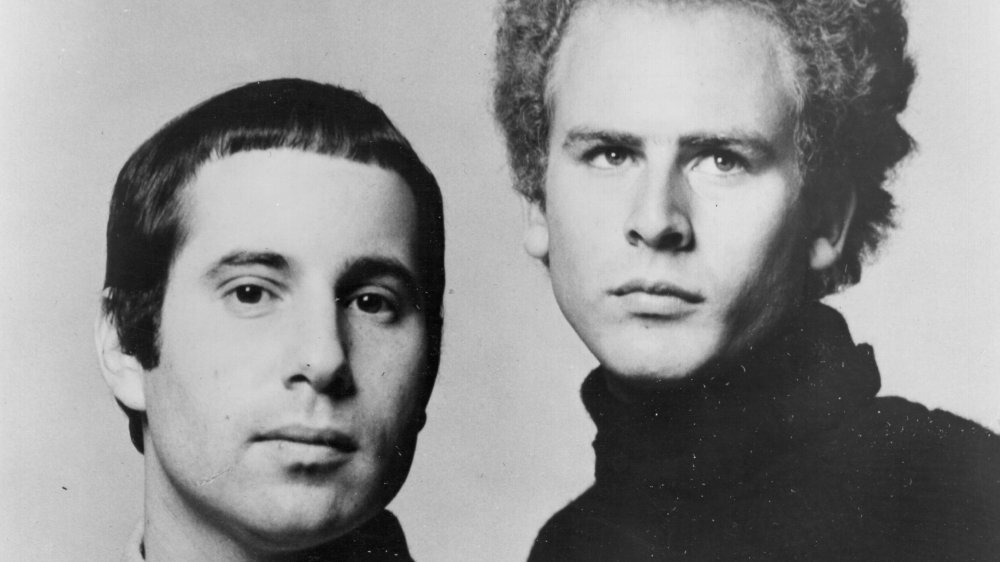 Michael Ochs Archives/Getty Images
Garfunkel was also bitter towards Simon's need for a solo career and called Simon an "idiot" and a "jerk" in a 2015 interview with The Telegraph, adding that Simon threw away the peak of their duo career in favor of signing solo.
Of course, there are two sides to every story, and Garfunkel did things to make Simon mad as well. In particular, Garfunkel agreed to star in the film, Carnal Knowledge, leaving Simon to work on the duo's new musical material by himself. "He knew how I'd feel, but he did it anyway," Simon is quoted in his biography, Paul Simon: The Life. "Mike [Nichols] told Artie he was going to be a big movie star, and Artie couldn't say no."
The pair set aside their differences and reunited for a show in 1981, and again in 2004, 2005, and 2010, but in 2016 Simon told the Rolling Stone they "don't even talk" anymore, and Garfunkel said he has no intention of patching up the friendship. "Don't think you can because there are things that are personal and deep between us," he said in 2017 during his own Rolling Stone interview. Asked if he hoped they would sing together again someday, Garfunkel responded, "Not particularly."