The Truth Behind The 2005 Exorcism Of Maricica Irina Cornici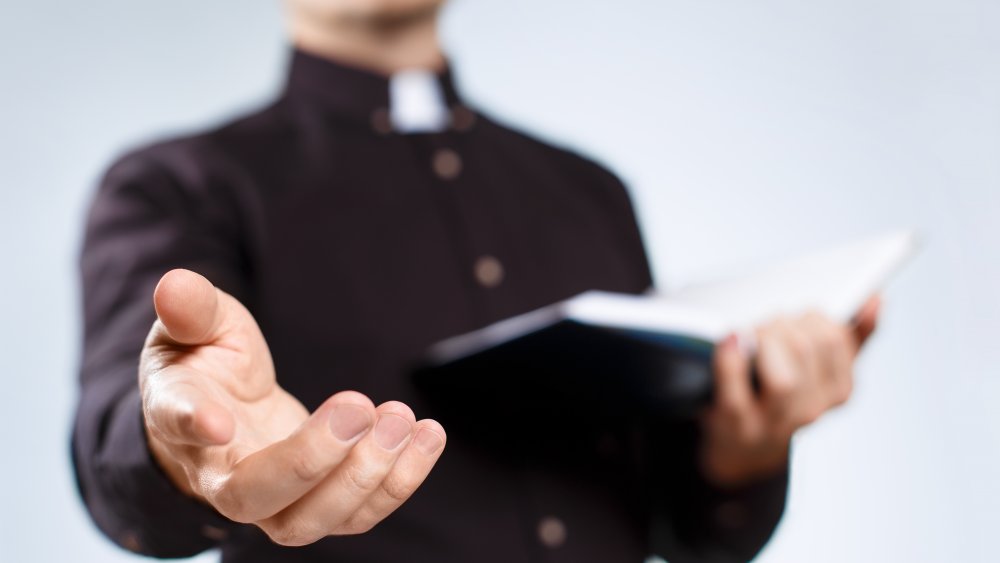 Shutterstock
In 2018 the Vatican opened its doors to priests from across the world to attend a one-week seminar called "Exorcism and the Prayer of Liberation," as it has since 2005. This $370 course teaches priests about the history, theology, and physical practice of exorcism, according to the BBC. Priests in various countries around the world, such as Mexico, are reporting an increase in "demonic possession," as stated in another BBC report, and the church is trying to rear a new generation of exorcists. It wasn't until 1999, however, that the Catholic Church updated its definitions of demonic possession vs. physical or psychological illness, the first time since 1614. 
This may all sound absurd and unbelievable, in and of itself, and it may seem ridiculous that exorcisms still exist at all. No matter how exorcisms have been dramatized for any number of  films, the Church has very specific procedural guidelines for how to perform an exorcism, as outlined on Catholic.org.
Of course, it's well-known that behaviors related to schizophrenia, dissociative identity disorder, bipolar disorder, and any number of other illnesses have been previously attributed to "devils" or "spirits." Predictably, especially in cases of ignorance regarding science and mental health, this results in disaster. As recently as January 2020, seven people in Panama were beaten and murdered as part of a very non-approved "exorcism" performed by a sect dubbed the New Light of God, per another BBC report.
When mental illness is still blamed on demons
One young lady's death, though, due to an exorcism, caught the attention not only of her homeland, Romania, but the international community as well. In 2005, the same year as when the Vatican started offering its exorcism course, a 23-year old novice nun, Maricica Irina Cornici, was found dead in Holy Trinity Monastery, a convent located in Tanacu, Romania, as summarized by the Los Angeles Review of Books. During the course of an exorcism, she had been left for three days strapped to a makeshift stretcher of boards that resembled a cross. On order of the priest in charge, Daniel Petru Corogeanu, she had been gagged and not given any food or water. Ambulance workers stated that by the time they arrived on the scene, Corcini's pulse was gone. Corogaenu was charged with false imprisonment leading to death, per the BBC.
The case made news throughout Europe, to the point whera BBC reporter Tatiana Niculescu Bran wrote two non-fiction books around Corcini: Confession at Tanacu (2006), and The Book of Judges (2007). The books and Corcini's story would go on to inspire the 2012 movie Beyond the Hills, by Romanian filmmaker Cristian Mungiu. 
Cornici had exhibited a history of mental health problems, stemming from an abusive upbringing, watching her father commit suicide, and struggling with her own sexual leanings. The nuns at the convent, let alone Corogaenu, had never received a single bit of training regarding mental health.