This Florida City Is Finally Embracing Saggy Pants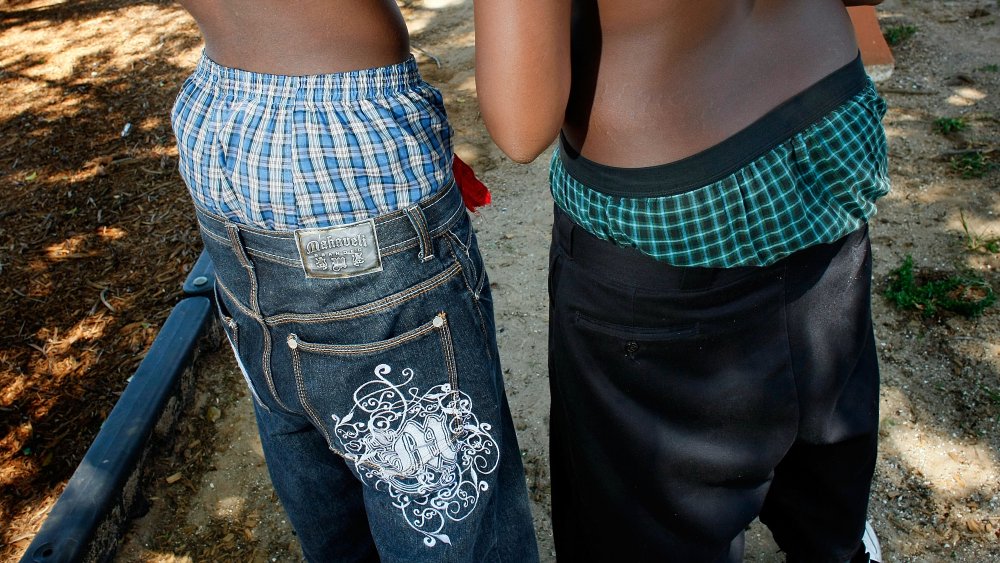 Joe Raedle/Getty Images
A 13-year-old law banning the wearing of "saggy" pants has finally been overturned in the city of Opa-Locka, South Florida, according to the Miami Herald.
The original legislation from 2007 and ordinance from 2013 stated that anyone –- man or woman –- who wore their pants in a manner that revealed their underwear in public could receive a civil citation as a result. The city attempted to raise awareness of the legislation with the deployment of street signs featuring images of saggy-jean-wearing young men, with the message: "No ifs, ands, or butts... It's the city law!"
However, Chris Davis, the current Vice Mayor of Opa-Locka, has stated that he finds the legislation discriminatory, and has played a role in sponsoring the repeal, which has just passed its first reading. Davis told the Miami Herald: "I was never in support of it, even as a resident. I felt it disproportionately affected a certain segment of our population, which is young, African-American men."
The Herald also claims that even back when the legislation was first introduced it was described as discriminatory and a "waste of public resources" by the American Civil Liberties Union.
The backlash against saggy pants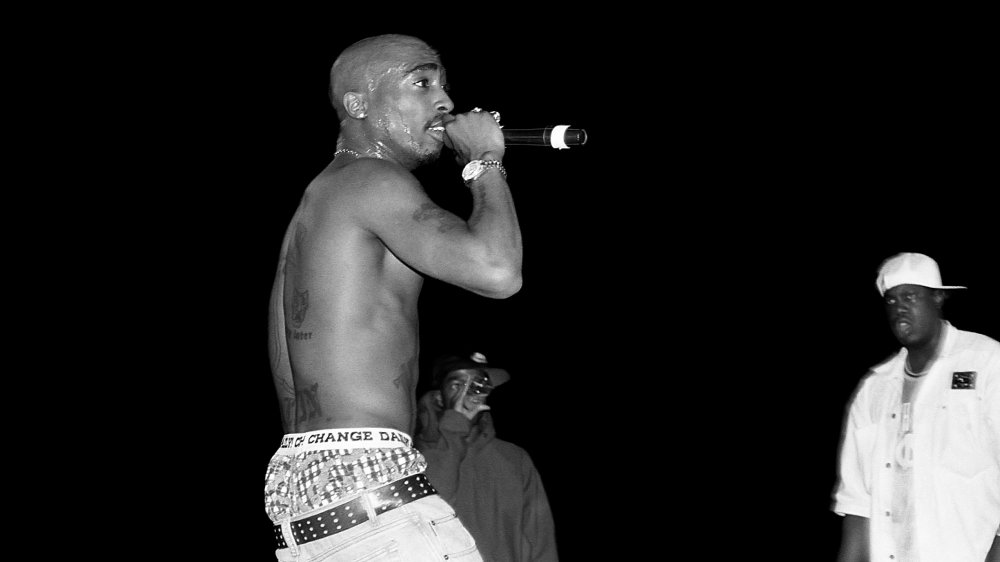 Raymond Boyd/Getty Images
The saggy jeans look has been controversial since becoming popularized through superstar rappers such as Tupac Shakur in the 1990s.
The Florida legislation stands as just one example of the law being invoked to control how people decide to wear their jeans. Back in 2013, the Atlantic reported how the General Laws of the Commonwealth of Massachusetts lists 'sagging' as one of its "Crimes Against Chastity, Morality, Decency, and Good Order." It could even be considered comical... if the Atlantic didn't also make clear that rocking saggy pants didn't also carry a potential three-year prison term.
Like Opa-Locka, the state decided to promote the law, but rather than signs went with a short YouTube video outlining all the potential punishments for the low-slung style: a $300 fine, three years in state prison, or two years in county jail.
As the writer of the article points out, it is probably naive to claim that the sentences would ever be handed down, and are likely intended as a deterrent. But the Chicago Tribune has reported that large fines of up to $750 have indeed been given to saggy pants wearers in Illinois. In recent years, however, the state has made moves to repeal such legislation.
Back in 2011, Albany, Georgia was reported to have raised more than $4,000 from such fines.