The Terrifying Part Of Space Mountain's History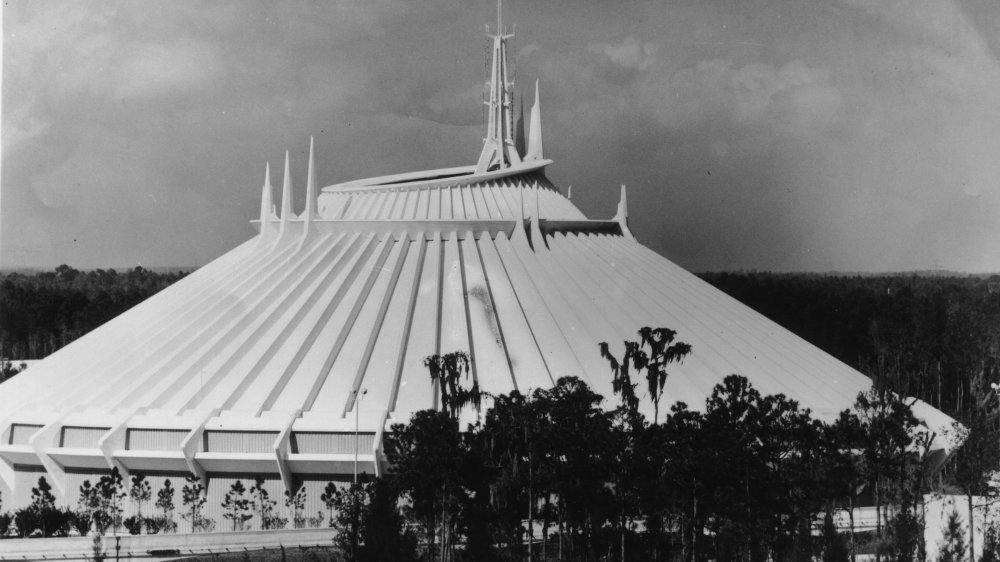 Central Press/Getty Images
When Space Mountain first opened at the Magic Kingdom on Jan. 15, 1975, it was supposed to boost the thrill ride factor for teenagers and adults, according to Undercover Tourist, and while many visitors love the blackout version of a rollercoaster that reaches a top speed of 30 mph, the attraction does have a darker side.
A few individuals have died after going on Space Mountain, including a 10-year-old girl with a heart condition who died in 1980, according to the South-Florida Sun Sentinel. Two individuals with pre-existing conditions also passed away in 2006 after the ride, recounts Disney Fandom. Six-year-old Rame Masarwa fainted after exiting and later passed away. The child had been on a trip funded by the Give Kids the World program and was terminally ill with cancer. Later that year, a 73-year-old man became unconscious on the ride and died three days later of a heart condition.
Some visitors have received injuries on the ride. A Texas tourist lost his ring finger in 1998, according to the Sun Sentinel. Nine passengers were injured in August 2000 when the coaster stopped violently, according to Goliath.com. Jonathan Woodcock and his wife Julie filed a lawsuit after suffering bulging and herniated disks, broken teeth and more.
In 2013, Disneyland shut down Space Mountain after receiving citations from state regulators about the roller coaster and other rides, according to the Los Angeles Times, after a contractor was injured during maintenance work. They soon opened again.
Ghosts and loss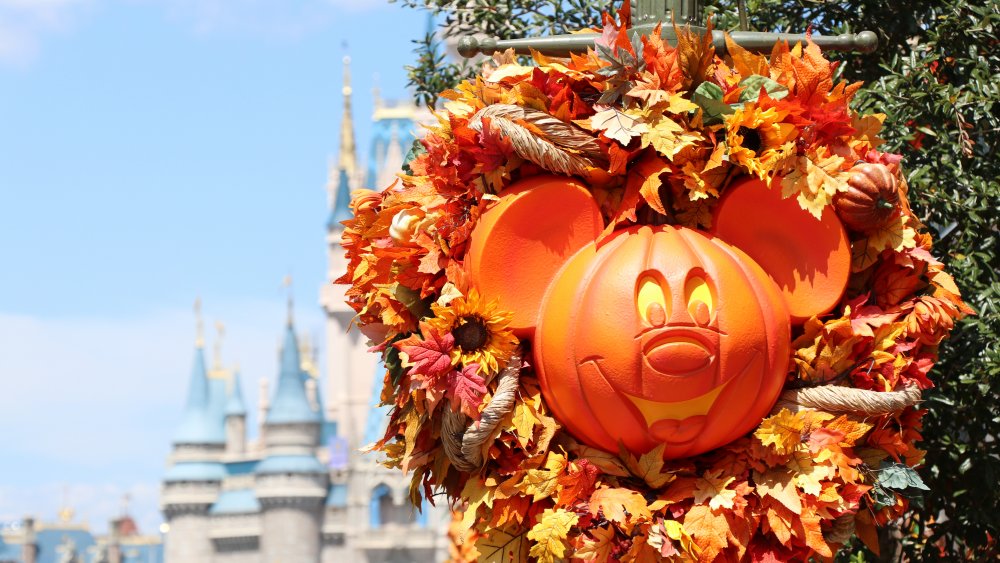 Shutterstock
The Haunted Mansion is not the only place you can find ghosts — Space Mountain in Disneyland has its own spooky resident: Mr. One-Way. Described as a large man with red hair and a ruddy face, according to the Orange County Register, he seems friendly: his agenda is to accompany single riders on their journey and then disappears as the ride ends. Wander Wisdom says he's a ghost of someone who died in the 70s. Some say he also visits the cast member locker rooms within Space Mountain. Another specter who haunts the building is Disco Debbie, who glows phosphorescent green, and allegedly was a cast member who died of an aneurysm behind Space Mountain's building. Of course, these are urban legends ... probably.
The other "spirits" of Space Mountain are the trove of treasures visitors leave behind literally lost in space — either left in the pouch that is supposed to secure your belongings or things that fell on the tracks because people did not remove their hats, sunglasses and other sundry items before speeding off. But lost items are easier to find than haunts above –- besides looking in lost and found, you can fill out a form and the house of mouse will help you track it down.