The Truth About The First Fatality At The X Games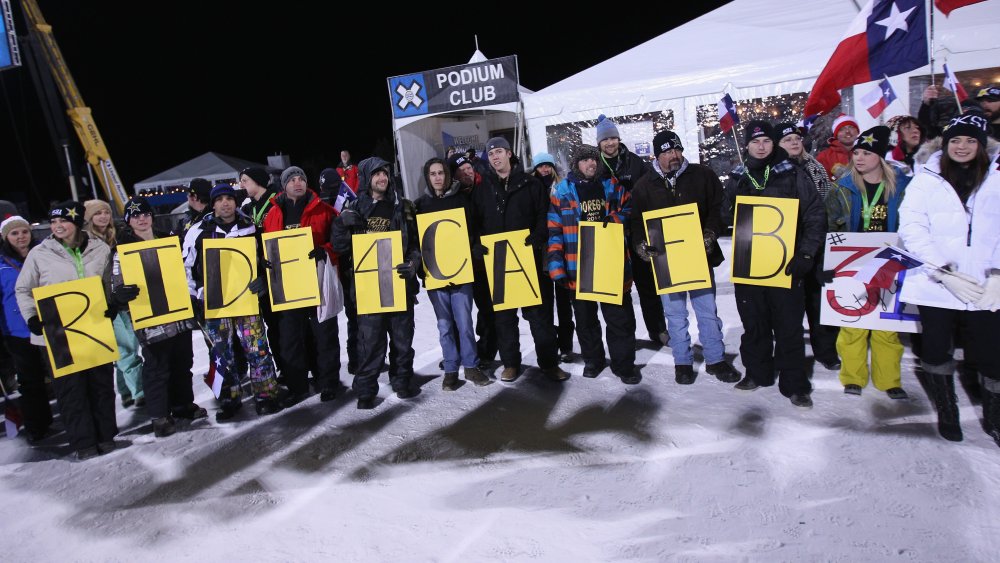 Doug Pensinger/Getty Images
Caleb Moore readied his snowmobile. He was about to begin his run at the 2013 Winter X Games Snowmobile Freestyle event, an event he had earned the Bronze medal for three years running. Earlier that week, he and his younger brother Colten were in good spirits about the event. Talking with the Denver Post, Colten points to himself and then Caleb saying "This year, gold, silver."
Caleb Moore wouldn't have that: "'No, gold, silver,' [he says], pointing to himself then to Colten... Colten kicks a pile of snow and steps on top, giving him a few inches over his brother as they prepare for a video interview.
'Stop trying to get tall,' says Caleb."
Moore fired up his 450 pound snowmobile and thundered down the slope. However, as CBS reports, the skis of his snowmobile caught against the landing strip during one of Moore's jumps, causing him to fly over the handlebars and land under his tumbling snowmobile. After a while, he was helped off the course and sent to hospital to get his concussion treated. There, they discover that he was also suffering from a heart contusion. Before he could receive his scheduled heart surgery, his body experienced cardiac arrest which resulted in further brain complications. Caleb Moore was pronounced dead on January 31 2013. That same night, his brother Colten crashed in the same spot as Caleb, sustaining a separated pelvis in the chaos.
Caleb Moore was the first death at the X Games. Ever. 
A reckoning?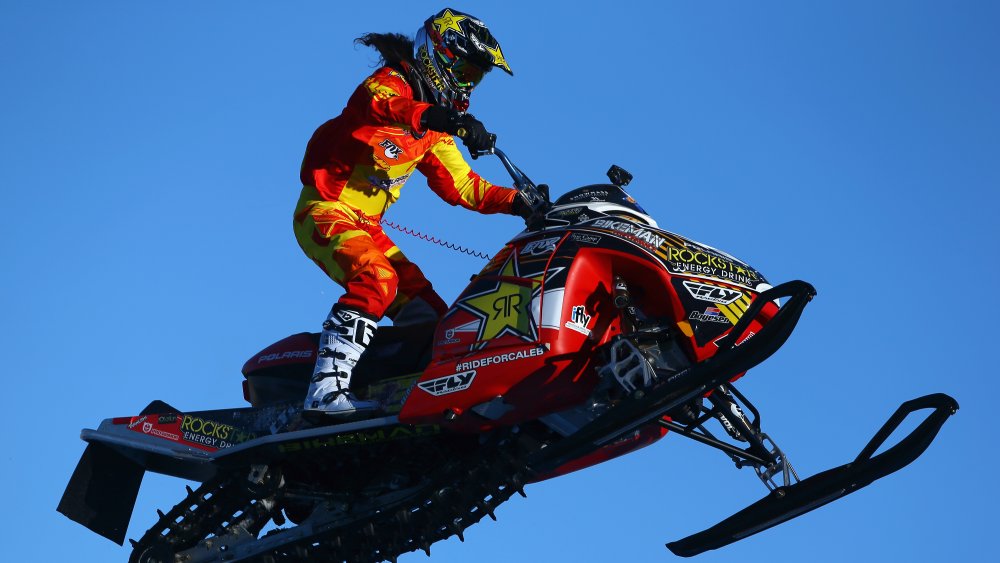 Doug Pensinger/Getty Images
Caleb Moore's death occurred just after Deadspin's Brent Rose wrote about how it was only a matter of time before someone died during the X Games: "When discussing these injuries, the athletes and spectators all expressed sadness, sympathy, even fear—but there was no surprise. They know as well as anyone that the X Games have only gotten more dangerous." The increase in danger is not due to any changes in the course or equipment, but the fact that since the X Games are predicated on extremity, its competitors must always top the previous year's extremes. One backflip becomes two and that becomes three because you won't win otherwise. The same goes for the crashes, the brutality of which is what exhibiting viewers are hoping for. 
Caleb Moore's death, however, did not serve as a catalyst for safety. As a contemporary account in The Guardian notes, viewership among 18-34-year-old men was up by 16% with total viewers reaching 34.5 million in the US. So while X Games officials remembered Caleb Moore for his natural passion for life and his deep love for his family and friends", they also planned to expand overseas.
In an attempt at a feel-good movie ending, it's worth noting that having recovered from last year's crash, Colten Moore won Gold in the freestyle category in 2014. But in 2017, he also bruised his spine while attempting a double backflip. The X Games remain the X Games.