The Real Reason Jay-Z And Nas Couldn't Stand Each Other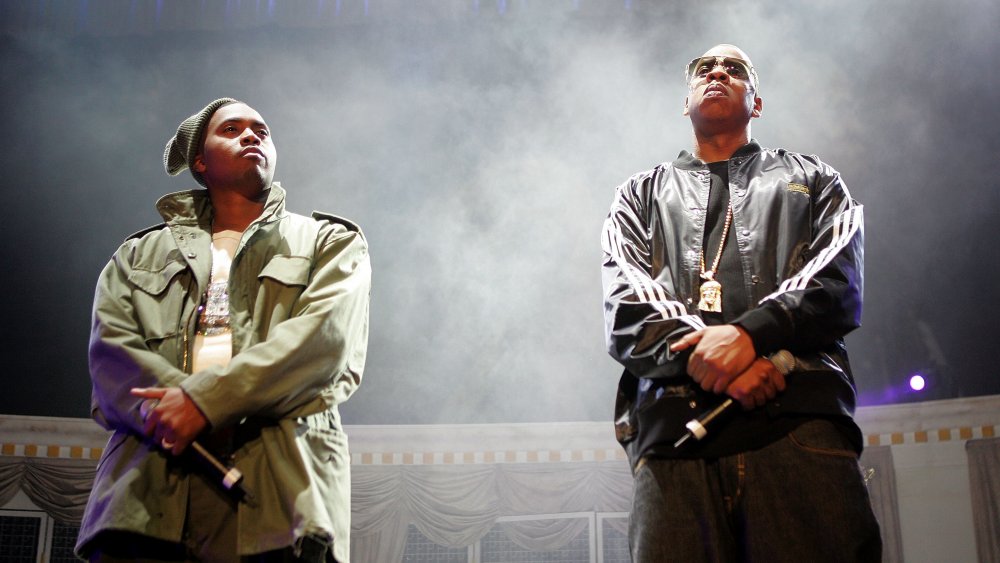 Scott Gries/Getty Images
Feuds among musicians frequently get out of hand. In the mid-'90s, the world of hip-hop discovered that public beef could become a deadly game when 2Pac and Notorious B.I.G, who'd shared a long and mutual case of bad blood, were gunned down within months of each other.
But in 1997, the same year that Biggie was killed, a new beef was beginning to take shape that would come to dominate the airwaves and rap headlines for almost a decade, according to liveabout.com.
Jay-Z and Nas, two huge name rappers from Queens in Long Island, New York, maintained a rivalry that would come to define that era of hip-hop through a series of classic diss tracks, starting with Jay-Z's line in "Where I'm From" boasting: "argue all day about who's the best MCs: Biggie, Jay-Z, and Nas."
With Biggie recently deceased, the word "and" became the vital word in the jibe: this was the new hierarchy as Jay saw it, and, of course, though he gives some backhanded respect to Nas by placing him second, that meant he saw himself the best MC alive.
From "We Will Survive" to "The Takeover," from the "Stillmatic" freestyle and "Ether," the two traded vicious bars that clinically dissected their opponent until the two buried the hatchet by appearing together at the "I Declare War" concert in 2005, according to MTV.
How did Jay-Z and Nas's beef start?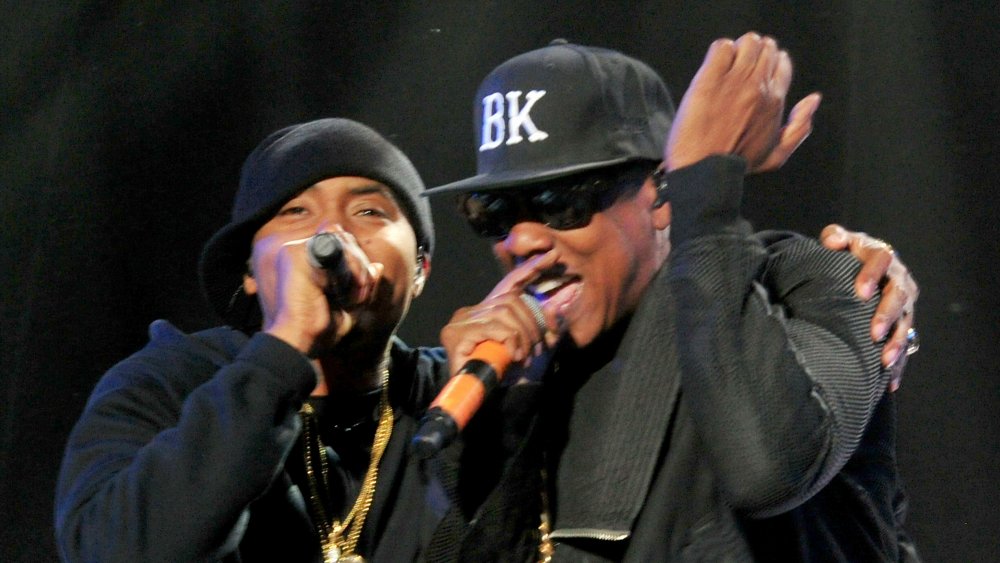 Frazer Harrison/Getty Images
Hip-hop folklore seems to have agreed on how the legendary beef between two of the world's greatest rappers escalated. According to Highsnobiety, the seeds of discontent were sown back in 1996, when Nas failed to show up for his guest spot on "Bring It On," a track from Jay's debut album, Reasonable Doubt. However, in Nas's absence, the album's producer, Ski Beatz, decided to include a sample of the rapper's voice from the track "Dead Presidents II." His voice was also sampled on "Rap Game/Crack Game" from 1997.
Meanwhile, rap fans detected a cryptic diss at Jay on Nas's It Was Written, containing the line: "Lex with TVs the minimum." Jay-Z famously evoked a Lexus as a metaphor for the slickness of his mind on Reasonable Doubt. Shortly after, a side-beef with Jay-Z protege Memphis Bleek brought Nas directly into Jay's line of fire, resulting in one of hip-hop's most celebrated battles of all time.
According to Capitalxtra, the two New York natives have remained good friends since their beef was buried in 2005.