The Truth About Jared Leto's Tragic Childhood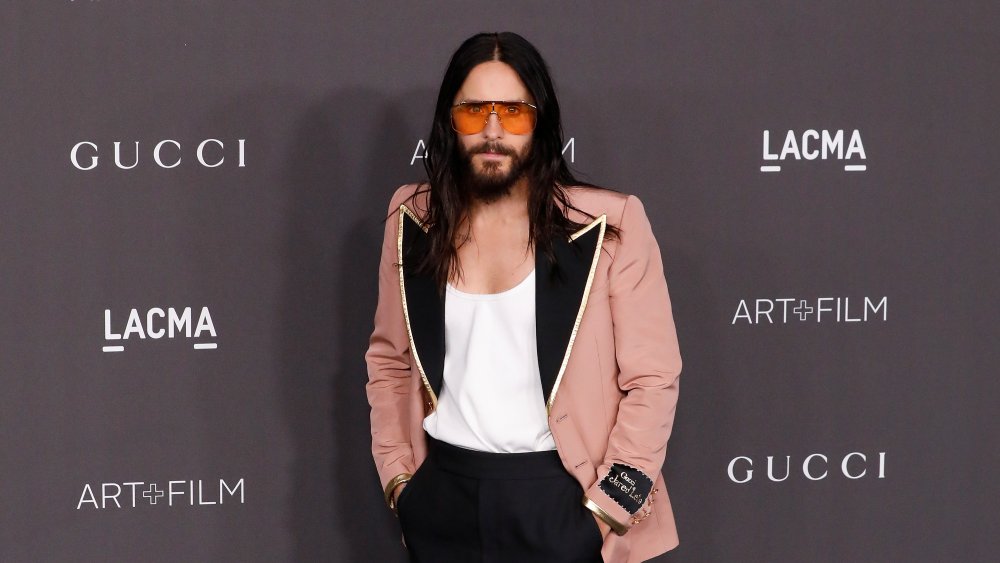 Taylor Hill/Getty Images
When it comes to fame, Jared Leto has a mixed bag of tricks. He's been an actor playing dramatic roles in fantastic films like Requiem for a Dream and Dallas Buyers Club, for which he won an Oscar in 2014. He's also played less interesting roles in less interesting films — for instance, the Joker in 2016's Suicide Squad. Leto is a versatile actor with a musical streak to boot.
It's almost hard to see which side of Leto is the more popular: Leto the actor or Leto the frontman. His band, Thirty Seconds to Mars, has released five albums since 2002. They've been involved with environmental activism, and they don't seem to be slowing their role any time soon. What's even more amazing is that Leto managed to pull himself up from his tragic childhood to reach stardom.
You know the old trope — Dad goes out for a pack of smokes and doesn't come back. A similar thing, Leto claims, happened with his father, as Newshub reports. According to Leto, his father went out to get a carton of milk, only to metaphorically end up on a milk carton himself, back in the early 1970s when Leto was only a baby. The story gets a bit darker. Leto's dad remarried, and Leto never heard from the guy again. It gets worse: For reasons unknown, Leto's father tragically took his own life when Jared was eight years old.
His father abandoned the family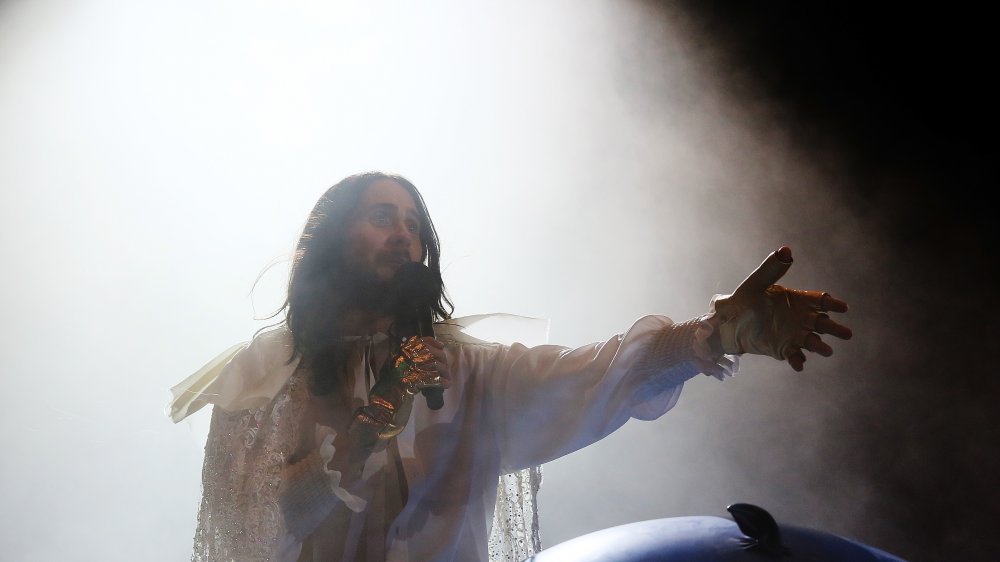 Ernesto Ruscio/Getty Images
Leto would be raised by his mother, Constance, until she married Dr. Carl Leto. Dr. Leto adopted Jared and his brother, Shannon, relates Earth Necklace.
The boys' upbringing might look a bit unorthodox to most, but Leto credits his creativity to the way his mother raised him. Constance gave birth to both children while she was still a teenager, according to a heartwarming acceptance speech that Leto gave at the Oscars in 2014, per Business Insider. She was a dropout. The family was poor, living on food stamps. Eventually, the family lived with Leto's grandparents. His grandfather was in the U.S. Air Force, so they had to move around quite a bit. At one point, according to Female First, Leto found himself living in a commune in the woods with his mother and brother. Not having a stable place to call home can be rough on anyone, but Leto says, "having the art communal hippie experience as a child" nurtured his creativity. They were surrounded by artists of every sort.
The lack of direction Leto faced as a kid drew him into drugs when he was a teenager. He wasn't sure what he'd do with his life and "drug dealer" was a real possibility for him, as he told Big Issue in a 2013 interview. Luckily, he kicked the drug problem and went straight edge by the time he enrolled in art school.