Inside John Stamos' Time In The Beach Boys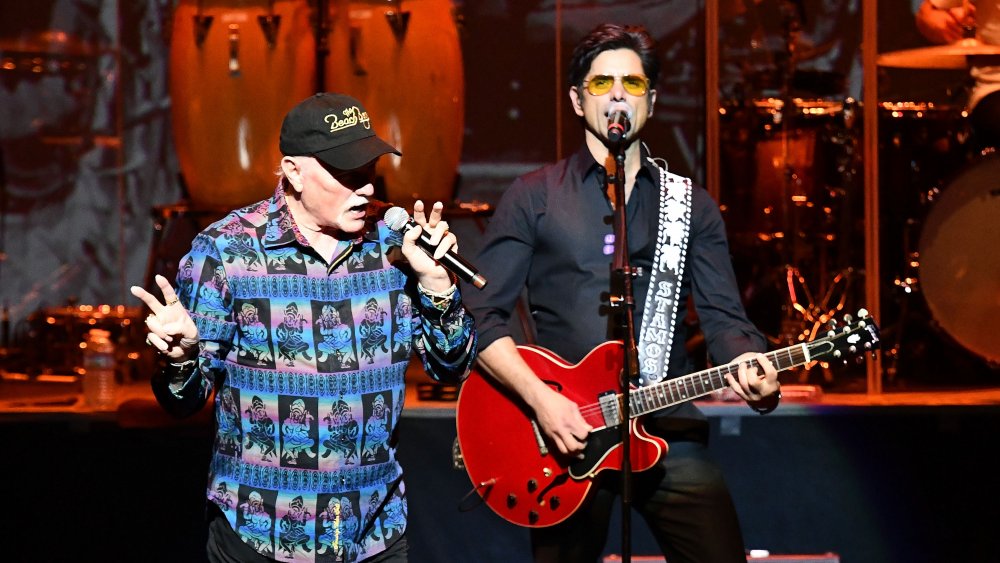 Scott Dudelson/Getty Images
You may have thought that it was Uncle Jesse's hair-based magnetism (Haaaaave mercy!) that brought The Beach Boys to the set of Full House to back up Jesse and the Rippers on the saccharine ballad "Forever" that he sang to Aunt Becky that one time. But Uncle Jesse's relationship with iconic 1960s harmonizers goes much deeper than the television show. In fact, John Stamos has a long history with Mike Love and the Wilson boys.
Tragedy struck The Beach Boys in 1983, when Dennis Wilson — "the wild one," according to Rolling Stone – drowned while swimming at Marina Del Rey, in Los Angeles. The Beach Boys' drummer had struggled with drugs and alcohol for years, and had even tried to check himself into a detox clinic a few days before his death, but had been turned away. The 39-year-old had a blood alcohol content of .26 at the time of his death. But the loss of Dennis didn't break up the band. They took some time off to mourn, and then started looking for a replacement.
Stop picking on Uncle Jesse's mullet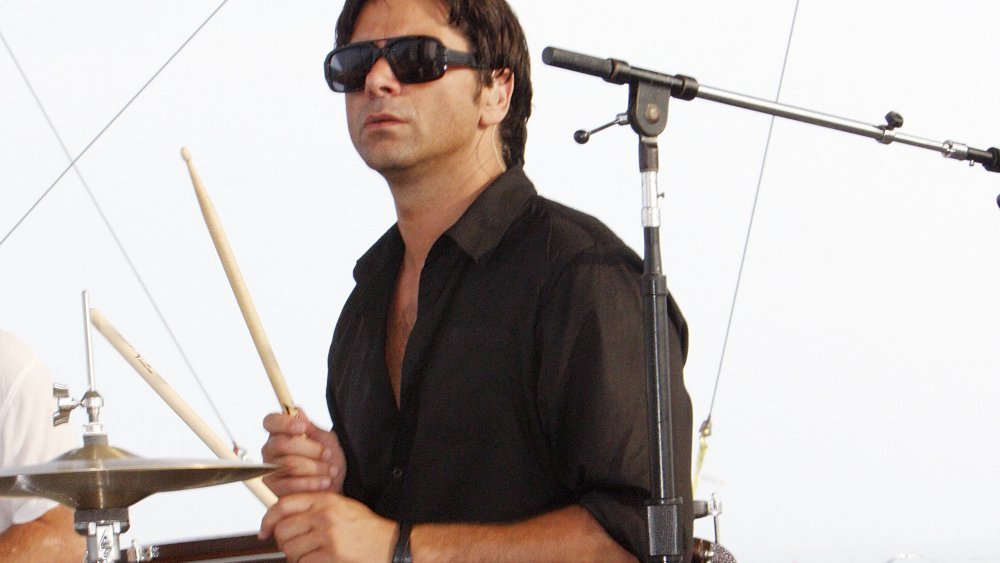 Donald Kravitz/Getty Images
Maybe it's a little mean to call it one of the most unfortunate musician replacements in rock history, but with all their clout and connections in the music world, it seems like The Beach Boys could have found someone with a bit more musicianship than John Stamos. Still, that's they guy they got, and in return, he ended up getting them not only the Full House gig, but a number of other paid jobs during the years that they most likely would have been little more than a group of harmonizing has-beens on the casino circuit. As Beach Boy Mike Love told Awesome 98!, Stamos had a hand in getting a biopic and TV miniseries made about The Boys.
Maybe they let John play the drums so that they could have a young gun to bully at their live shows, as Mike Love did at the 2011 LA County Fair, when he claimed to have had an affair with Stamos's mom back in their heyday. "Look who's talking," he says when Stamos calls him out for insulting him in front of thousands of fans. He even talks bad about the Uncle Jesse mullet. But we shouldn't be surprised. As Vice (or anyone who's been to a Beach Boys show) will tell you, Mike Love can be kind of a jerk.